I can't stop mak­ing this Mex­i­can Rice recipe. Most­ly because my fam­i­ly can't stop eat­ing it! Kids, grand­kids, friends of kids and grand­kids __ you get the idea. It is SO good. Even bet­ter than that, it is SO easy! It's a sim­ple side dish for your fam­i­ly taco night or your best Mex­i­can din­ner main dish­es, like Favorite Enchi­la­da Casse­role.
I always try to make enough Mex­i­can Rice for left­overs, because it reheats per­fect­ly in the microwave. Plus, you won't believe the deli­cious rice bowls you can cre­ate with the left­overs and some left­over Sheet Pan Faji­ta Chick­en! You know I'm all about sav­ing time on hec­tic week­nights. I love when I get to cook once, and we can eat twice, or even more, from the same deli­cious (and already pre­pared) ingredients.
Once you learn to recom­bine ingre­di­ents you already have ready, cre­at­ing a new and excit­ing dish, you will lit­er­al­ly change the way you feel about left­overs and about mak­ing fam­i­ly din­ners on week­nights. You just need a list of tried and true favorite ingre­di­ents and recipes to remind you how sim­ple it can be. Then week­night fam­i­ly din­ners can be about con­ver­sa­tion, laugh­ter and mak­ing mem­o­ries instead of stress­ing over what's to eat. Start YOUR list, today, and def­i­nite­ly, this deli­cious Mex­i­can Rice should be on it!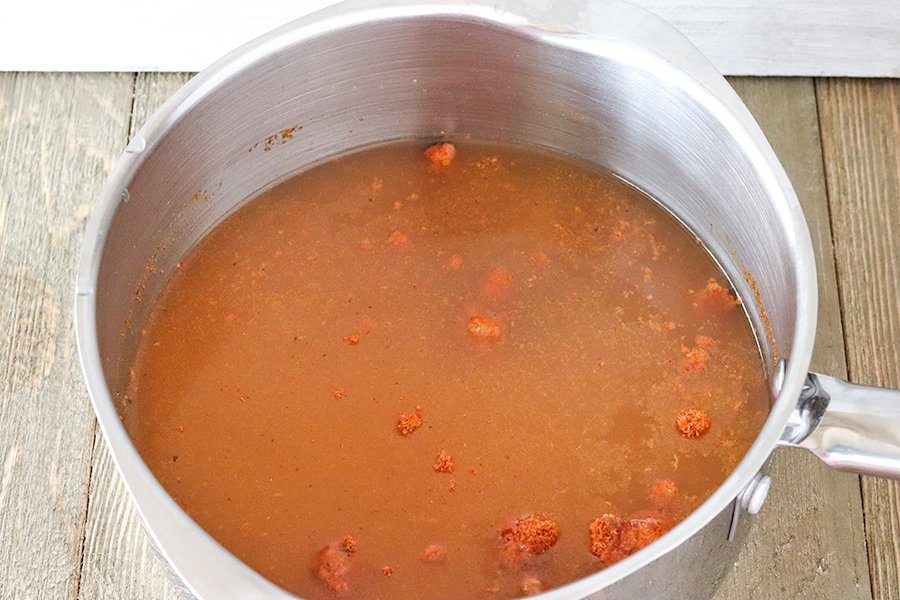 How to Serve Easy Delicious Mexican Rice
This dish is a per­fect side for any of your Mex­i­can favorites. I usu­al­ly just serve it plain, but if you want to dress it up, you can sprin­kle with minced fresh cilantro or green onions. It's also deca­dent­ly deli­cious driz­zled with que­so blan­co. MMmmmmm…now, I'm hun­gry. lol
The best thing is the left­overs can be used for cre­at­ing AWE-maz­ing rice bowls. As one exam­ple, dice up the left­over pep­pers, onions and chick­en from Sheet Pan Chick­en Faji­tas, mix it with Easy Deli­cious Mex­i­can Rice and some grat­ed ched­dar or Mon­terey Jack cheese and you've made a com­plete­ly new dish, FROM LEFTOVERS, and the fla­vor is seri­ous­ly, over-the-top. So good!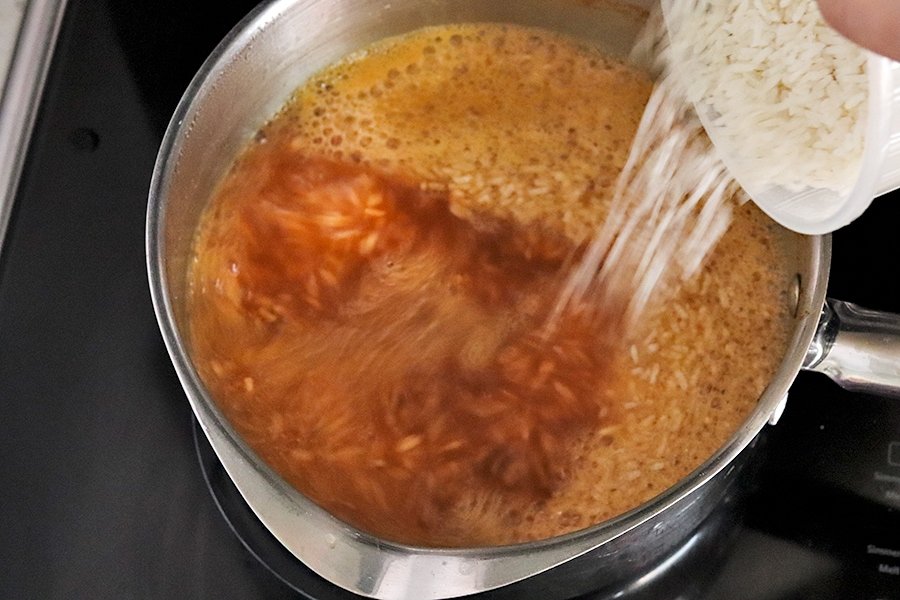 Toss in any add-ins you have on hand, like jalapeno, cheese, black beans, olives, green onions, sour cream, diced toma­toes, gua­camole, chick­en, beef, pork or any of your fam­i­ly's favorites. You can sim­ply dress up Mex­i­can Rice, as a side, or make it into a com­plete and hardy meal. You're only lim­it­ed by your imagination.
How to Make Easy Delicious Mexican Rice
It's as easy as 1–2‑3.
Add Cal­do de Tomate and cumin to chick­en broth and bring to a full boil.
Add the rice. Cov­er with a tight fit­ting lid and turn off the heat.
Wait 5 min­utes. Remove the lid. Fluff and serve!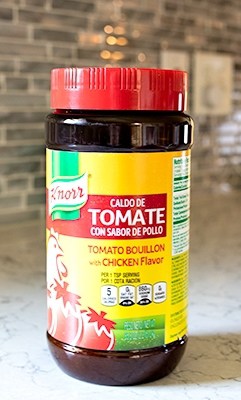 You may be won­der­ing what Cal­do de Tomate is. It's not as exot­ic as it sounds. It's just toma­to bouil­lon. Com­bined with the cumin and the chick­en stock it cre­ates scrump­tious Mex­i­can Rice. I am able to pur­chase it, here, in my small town Wal­mart. Look in the eth­nic foods sec­tion of your local store. I'll bet you find it. If not, you can pur­chase it on Ama­zon.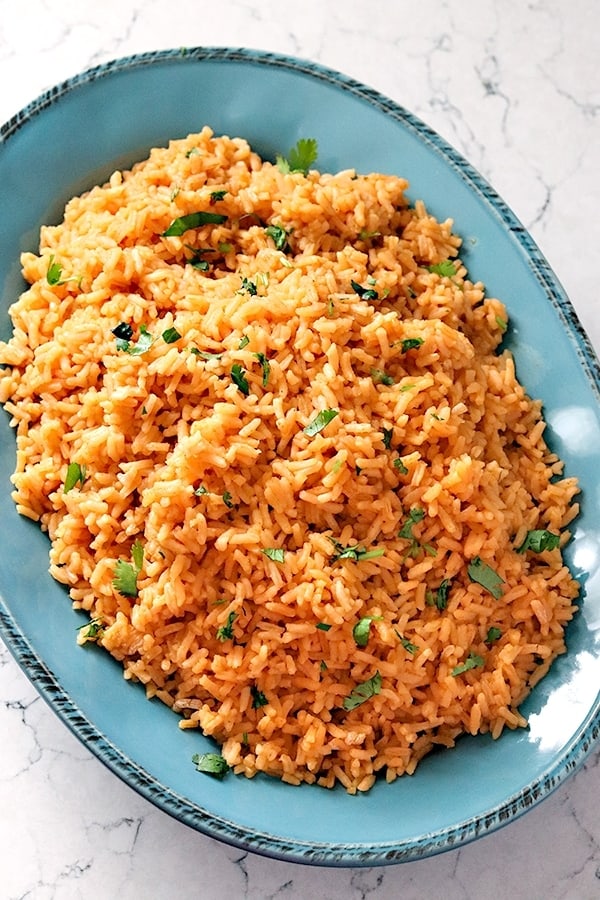 Print
Easy Delicious Mexican Rice
---
Author:

Prep Time:

1 minute

Cook Time:

5 min­utes

Total Time:

6 min­utes

Yield:

12

serv­ings

1

x
4 cups

chick­en stock

4 cups

(any brand) minute rice

5 tsp

Cal­do de Tomate (toma­to boullion)

1 tsp

cumin powder
---
Instructions
Dis­solve the Cal­do de Tomate and cumin in the chick­en stock, in a 3‑quart pan.
Bring the stock to a rolling boil.
Shut off the heat. Add the rice. Cov­er pan with a tight-fit­ting lid.
Let rest, cov­ered, for 5 minutes.
Remove lid, fluff rice and serve.
Cat­e­go­ry:

Side Dish­es

Cui­sine:

Mex­i­can
Deli­cious was nev­er so easy! Try it out in your own kitchen and let me know how it goes!
Look­ing for recipes to pair Mex­i­can Rice with? Check out Favorite Enchi­la­da Casse­role and Easy Sheet Pan Chick­en Faji­tas.