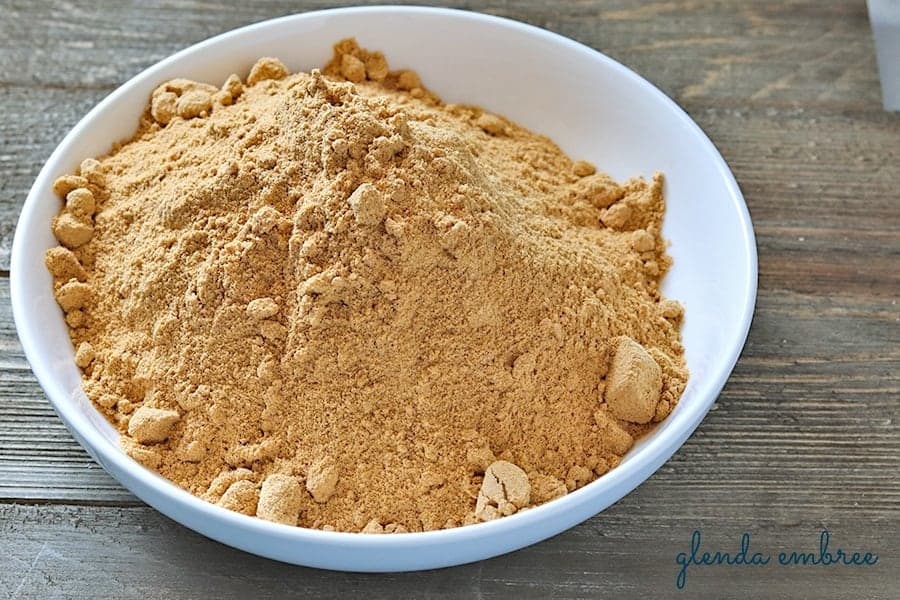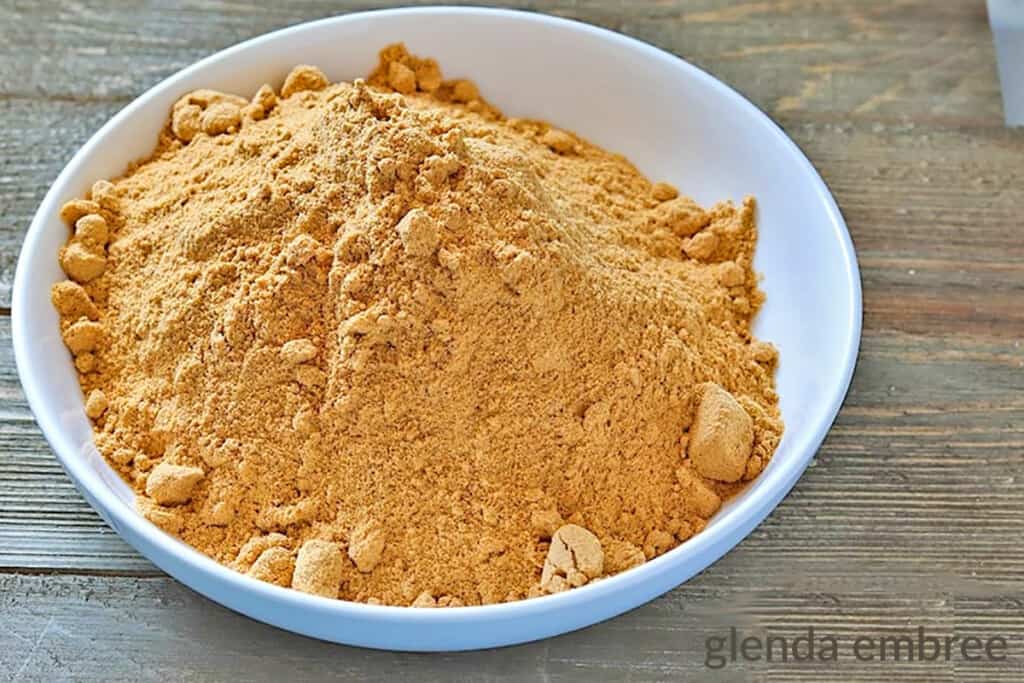 Home­made Taco Sea­son­ing is a recipe I start­ed mak­ing sev­er­al years ago. It's so much more fla­vor­ful than the store-bought pack­ets. Plus, we seem to go through a LOT at our house. With this recipe, I can make a big enough batch to always have plen­ty on hand.
My home­made taco sea­son­ing recipe is pret­ty unique, com­pared to oth­ers you might see, too. The deep, rich, herb and spice fla­vors of cumin and pep­pers linger on your palate and are rem­i­nis­cent of tra­di­tion­al taco sea­son­ing. But, the fin­ish­ing taste is cheesy. That comes from a secret ingre­di­ent that veg­ans have known about for a long time — *nutri­tion­al yeast flakes.
Print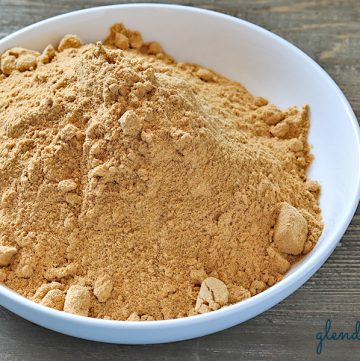 Homemade Taco Seasoning
---
Author:

Total Time:

5 min­utes

Yield:

3/4 cup

1

x
Description
This sim­ple sea­son­ing blend is not only deli­cious, it's nutri­tious! No fillers, no sug­ar, and no addi­tives or preser­v­a­tives. Just your own healthy ingredients.
---
1/2

cup

nutri­tion­al yeast

2 tea­spoon

gar­lic powder

2 tea­spoon

onion powder

2 tea­spoon

cumin

2 tea­spoon

paprika

2 tea­spoon

chili powder

4 tea­spoons

salt
---
Instructions
Mix all the ingre­di­ents until thor­ough­ly com­bined. I actu­al­ly just toss it all in my blender and whir it togeth­er. That way every­thing has the same con­sis­ten­cy and com­bines evenly.
Use this instead of com­mer­cial taco sea­son­ing in any dish or recipe. It's so much bet­ter for you and the taste is fantastic!
Store it in a pint-sized mason jar or a zip-top bag.
I typ­i­cal­ly use 3 — 4 Table­spoons to replace a com­mer­cial pack­et of taco seasoning.
Prep Time:

5 min

Cat­e­go­ry:

Sea­son­ings, Sea­son­ing Mix, Sea­son­ing Blend

Cui­sine:

Mex­i­can
Key­words: taco, sea­son­ing, sea­son­ing blend
By adding nutri­tion­al yeast to my taco sea­son­ing, I not only enhance the fla­vor, but add to the nutri­tion. Plus, I elim­i­nate all the non-food fillers, preser­v­a­tives, refined sug­ar, soy and oth­er ques­tion­able ingre­di­ents com­mon in com­mer­cial brands.
*Affiliate Link
What IS Nutritional Yeast?
Nutri­tion­al yeast is loaded with vit­a­mins, min­er­als and pro­teins and it's a com­plete­ly nat­ur­al food. It is NOT the same thing as baker's yeast, for mak­ing bread, or brewer's yeast; so please don't try to use either of those as a substitute.
Nutri­tion­al yeast grows on sug­ar cane and beet molasses. Pro­duc­ers heat the yeast to deac­ti­vate it, after it's har­vest­ed. It's a good source of B vit­a­mins, folate and niacin. It con­tains 18 amino acids, 9 of which make it a com­plete pro­tein. Fiber and glu­tathione are more ben­e­fi­cial com­po­nents of nutri­tion­al yeast. Plus, it's dairy-free, soy-free and gluten free.
I use *nutri­tion­al yeast in a lot of my recipes. It's a whole­some ingre­di­ent I always keep on my pantry shelves.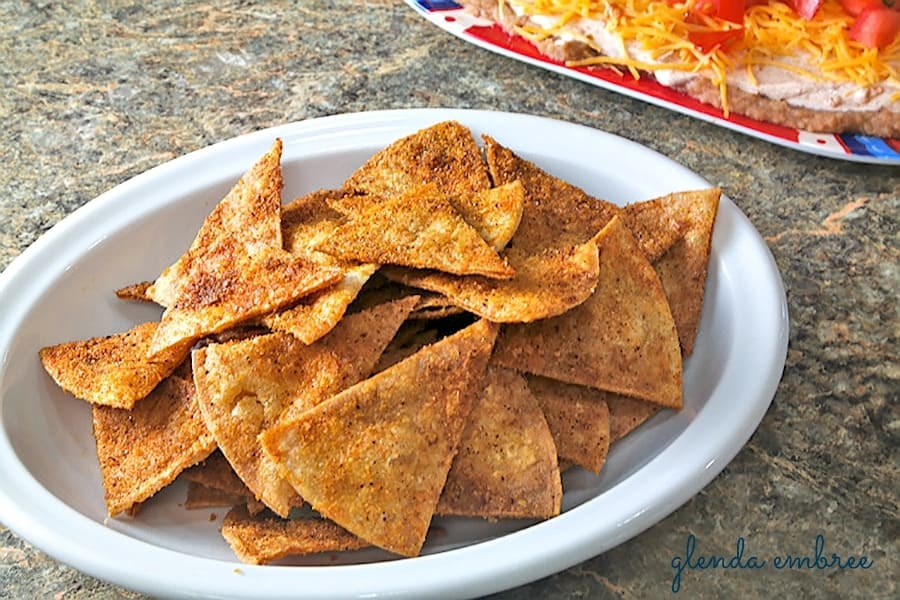 How to Use Homemade Taco Seasoning
Besides using this taco sea­son­ing in my famous Taco Dip, I also love to make fresh taco chips with it. While I wouldn't say my recipe is a dead-ringer for those "-ori­tos" brand chips we all love, it's def­i­nite­ly cheesy-taco‑y deli­cious! Pop­corn is anoth­er good spot to shake a lit­tle of this home­made taco sea­son­ing. Home­made bur­ri­tos and tacos will get stand­ing ova­tions from your favorite peo­ple when you use this sea­son­ing recipe. Real­ly… start prac­tic­ing your curt­sy. Just sayin'. 🙂
How to Make Homemade Taco Seasoning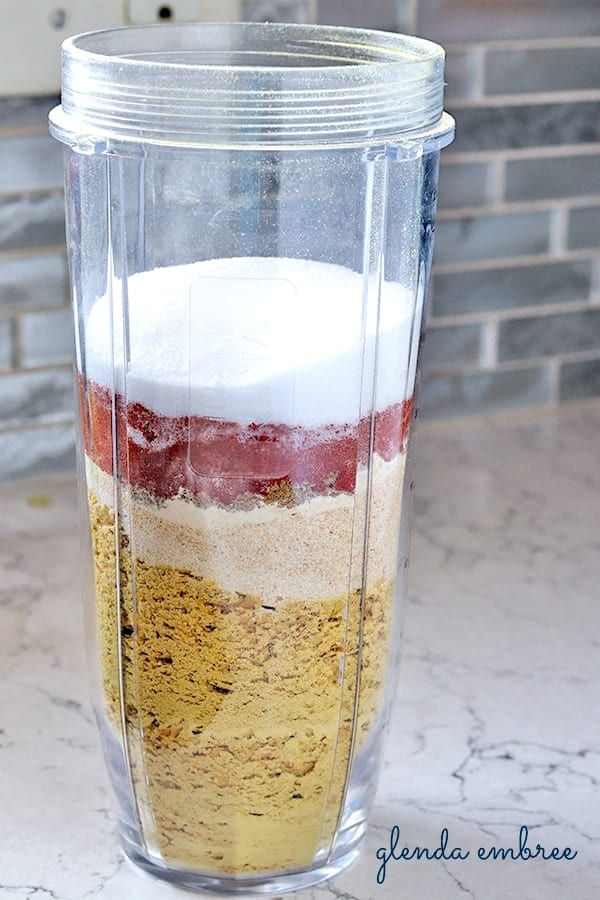 Sim­ply place all the ingre­di­ents in a blender jar or pitch­er and pulse to blend. Blend until all ingre­di­ents are even­ly dis­trib­uted. Store your Home­made Taco Sea­son­ing in a can­ning jar or con­tain­er with tight seal­ing lid. Use 3–4 Table­spoons of the sea­son­ing to replace a pack­et of any of the com­mer­cial brands.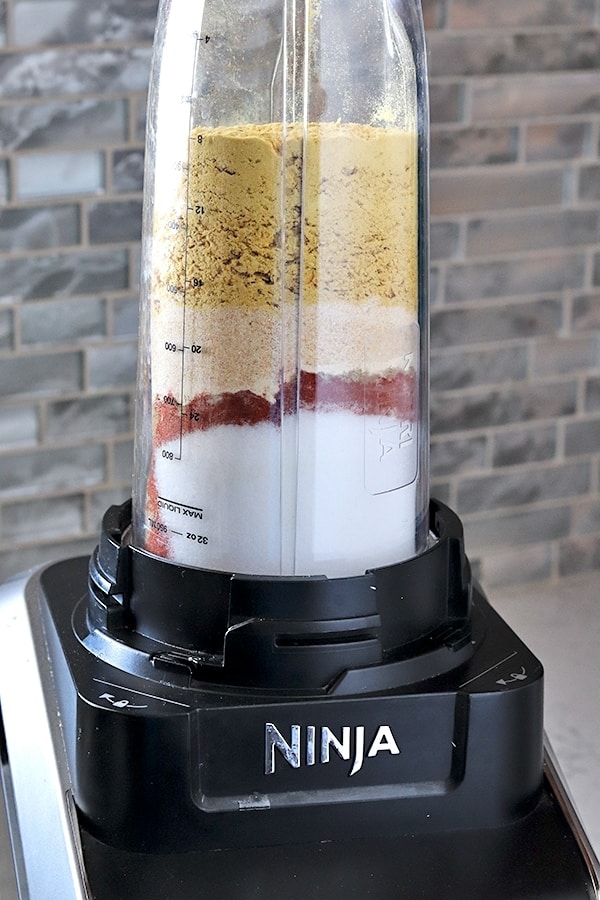 *Affiliate Link: my favorite high-speed blender system
Other Delish Snack Recipes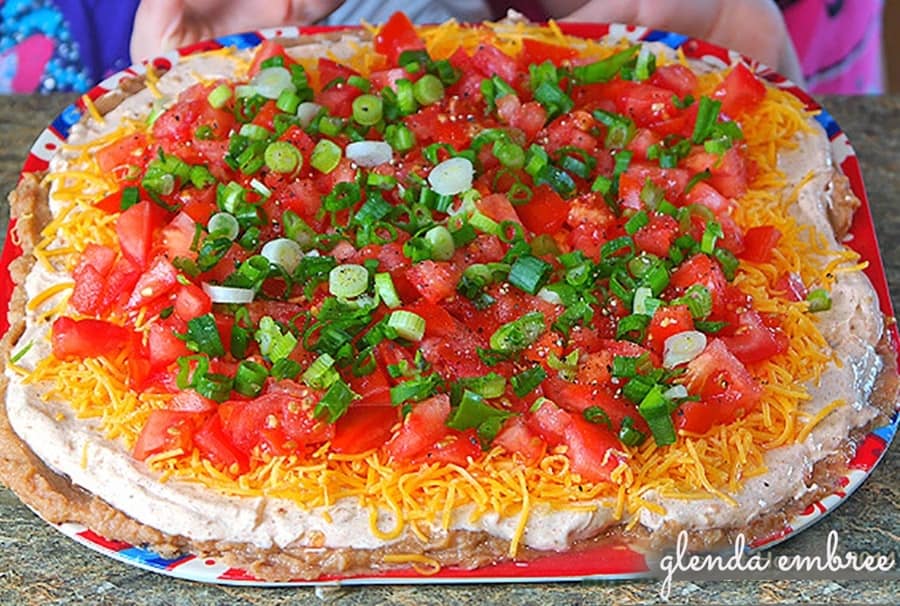 Home­made Jalapeno Pop­per Dip