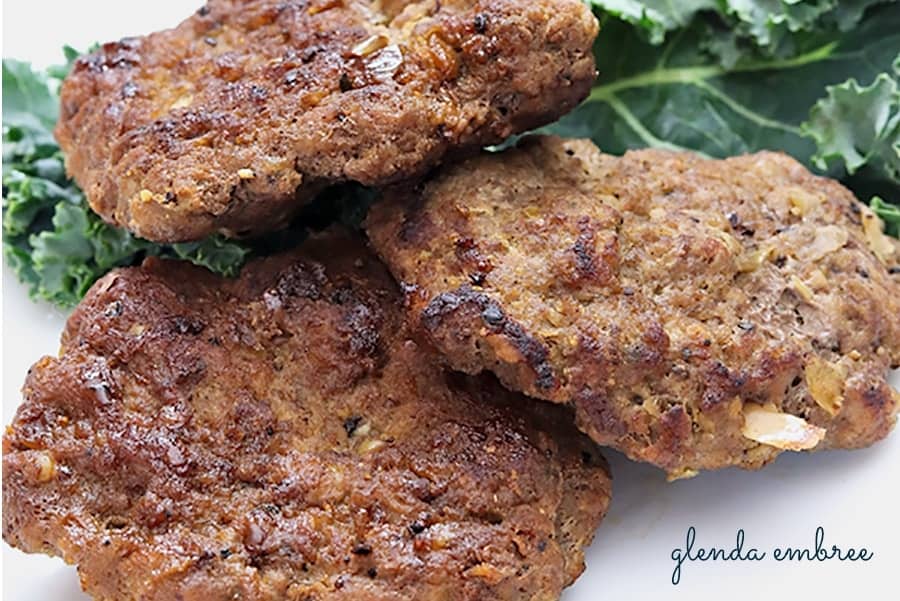 My Homemade Sausage recipes are so easy to make and typically uses ingredients you already have in your spice cupboard. You'll learn to make both breakfast sausage and Italian sausage in this post. The benefit of making it on your own is the same as any homemade recipe, I think. You control the ingredients. Not to mention, it's 1/3 to 1/2 less expensive, depending on the meat you choose. Plus, ummmm…delicious!
Homemade Sausage recipes can be made with beef, pork, chicken or turkey. You can use all one meat or a blend of two or more. I typically opt for pork and chicken, since it's so economical. I can get ground pork for about $2.49 per pound. And I've been grinding my own chicken, at home, with the food processor. That means it's only $1.99 per pound. You won't find that price in the grocery store!
Today, I'm going to share my recipes for Breakfast Sausage and for Italian Sausage. The Breakfast Sausage is great as patties, in meatballs or browned as crumbles. I like to use the Italian sausage, browned as crumbles, in things like Zuppa Toscana, spaghetti or lasagna. It is also great blended into meatballs. So, pull out that *cast iron skillet and let's fry up some scrumptious Homemade Sausage.
Whichever recipe you try, you'll find that homemade sausage is a tremendous cost savings, tastes fantastic and is super easy to put together in your own kitchen. Give it a try. I think you'll love it!
Print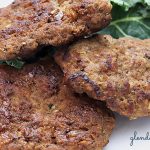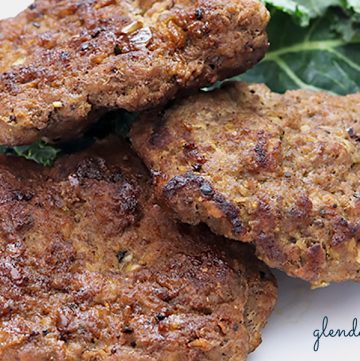 Homemade Sausage
---
Author:

Prep Time:

5 minutes

Cook Time:

10 minutes

Total Time:

15 minutes

Yield:

1

pound

1

x
Scale
Ingredients
For Breakfast Sausage:
1

pound lean ground meat (I use pork and/or chicken, but turkey and beef can be used, too.)

1

medium apple, grated (for moisture and slight sweetness)

1 teaspoon

kosher salt

1 teaspoon

coarse ground black pepper

1 teaspoon

garlic powder

1 teaspoon

onion powder

1/2 teaspoon

ground thyme

1/2 teaspoon

  ground sage

1/4 teaspoon

smoked paprika

1/8 teaspoon

chipotle powder (or cayenne)
For Italian Sausage:
1

pound lean ground meat (I use pork and/or chicken, but turkey and beef can be used, too.)

1

medium apple, grated (for moisture and slight sweetness)

1

teaspoon

dried parsley

1

teaspoon

Italian seasoning

1

teaspoon

garlic powder

1 teaspoon

salt

1

teaspoon

coarse ground

black pepper

1/4

teaspoon

fennel seed

1/2

teaspoon

paprika

1/2 teaspoon

onion powder

1/2

teaspoon

red pepper flakes
---
Instructions
The process is identical for mixing up either recipe.
Grate the apple into a mixing bowl.  I don't peel it.
Add the herbs and spices to the mixing bowl and stir until everything is thoroughly and evenly combined.
Add the ground meat to the bowl and work the apple and seasonings into the meat.  (It's easiest for me to mix it with my hands.  That way I'm sure everything is distributed evenly.)
The sausage is ready to use, immediately, but can be refrigerated or frozen, too.  Making double or triple batches means you can always have some on hand in the freezer!
Make into patties or crumbles and brown in a skillet on the stove.
---
Notes
Most commercial sausage has added sugar.  The apple replaces processed sugar in my recipes and helps to keep the sausage from being dry.
Category:

Meat, Main Dish, Pork, Chicken, Beef, Turkey

Cuisine:

American
*Affiliate Link
Ingredients I Chose for Homemade Sausage
I use apple, in both recipes, for a couple of different reasons. First, it's next to impossible to find commercial sausage without refined sugar or corn syrup added. I wanted my recipe to have the little hint of sweetness from a more healthy source. Secondly, the meat I use is lean. The apple adds a bit of moisture and tenderness. You will never really taste the apple. Because it's grated, it will just about melt away into your sausage, leaving that lovely touch of sweet.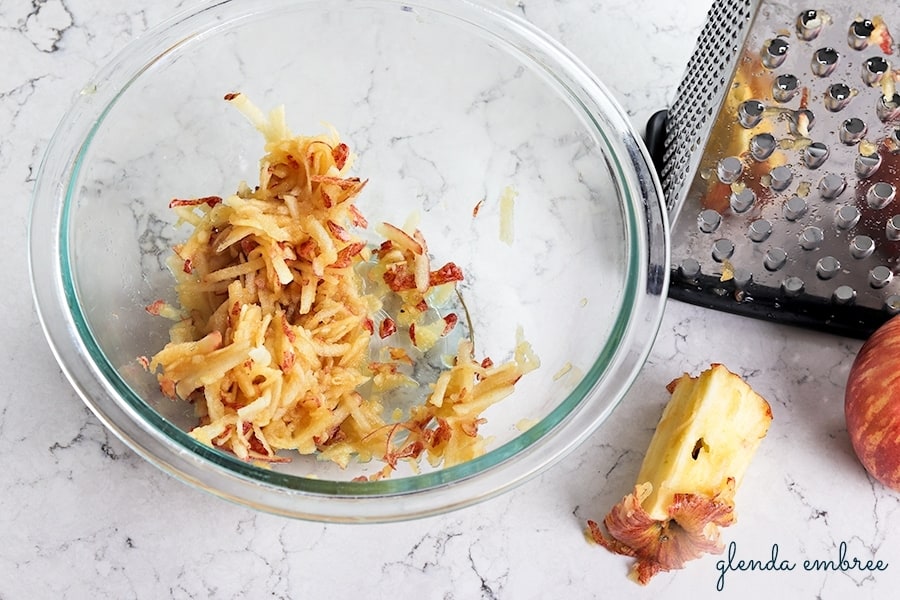 The meat I use is pretty lean, regardless of the type I have on hand. I buy lean ground beef or turkey and I usually grind chicken breasts or pork loin, myself. That keeps those varieties very lean, too. You can definitely make your sausage with one type of meat, but my personal preference is a combination of at least two. I created this recipe to use only 1 pound of meat, so you could use the multiplier in the recipe card to make a larger batch, if you want some left to freeze. Making a double recipe makes it simple to use two different meats in your homemade sausage.
How to Make Homemade Sausage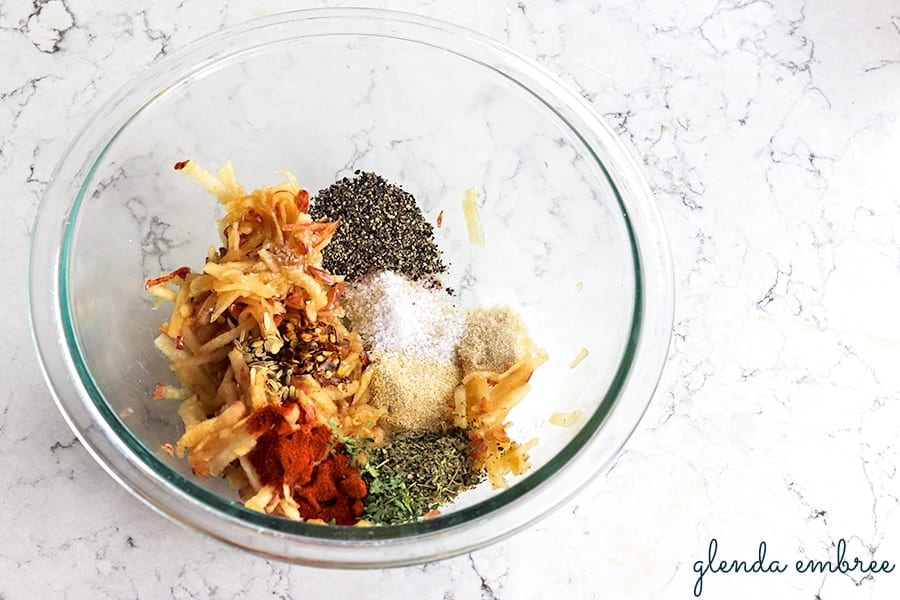 It's so simple. Seriously, it will take longer to write these instructions, than it will for you to make it.
Start by grating the apple into a mixing bowl.
Add all the other ingredients, except the meat.
Stir the apple and seasonings together until they are evenly distributed.
Next, add the meat. You can try mixing this with a wooden spoon or a fork, but I find that the simplest way to combine everything is to just stick my hands in and mix it. You want all the ingredients distributed evenly throughout the meat, so spend a minute or two on it.
When everything is combined, you're ready to cook. Prepare it as needed for the dish you're making.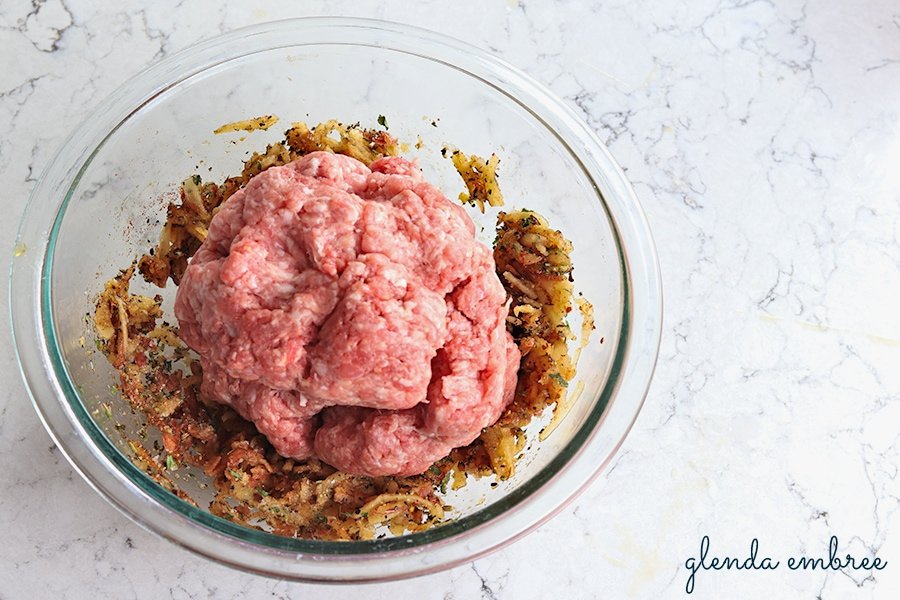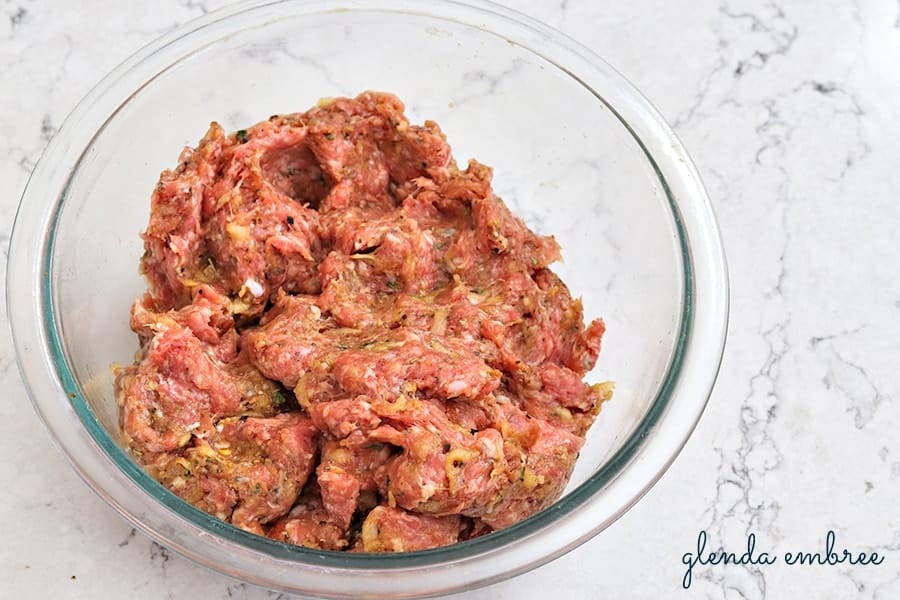 The Italian sausage almost always goes into crumbles at our house. It's scrumptious in my Zuppa Toscana recipe, (which happens to also be Whole30 compliant.) It's also great mixed with ground beef in lasagna, baked spaghetti or meatballs.
The breakfast sausage can be done as crumbles, too. Use them in quiche, breakfast burritos, scrambled eggs or egg casserole. The patties are DEElicious as part of your favorite breakfast and they're crazy good in breakfast sandwiches, too.
I hope you get a chance to try both recipes! Maybe it's time to have a breakfast for dinner night! Have a wonderfully blessed evening!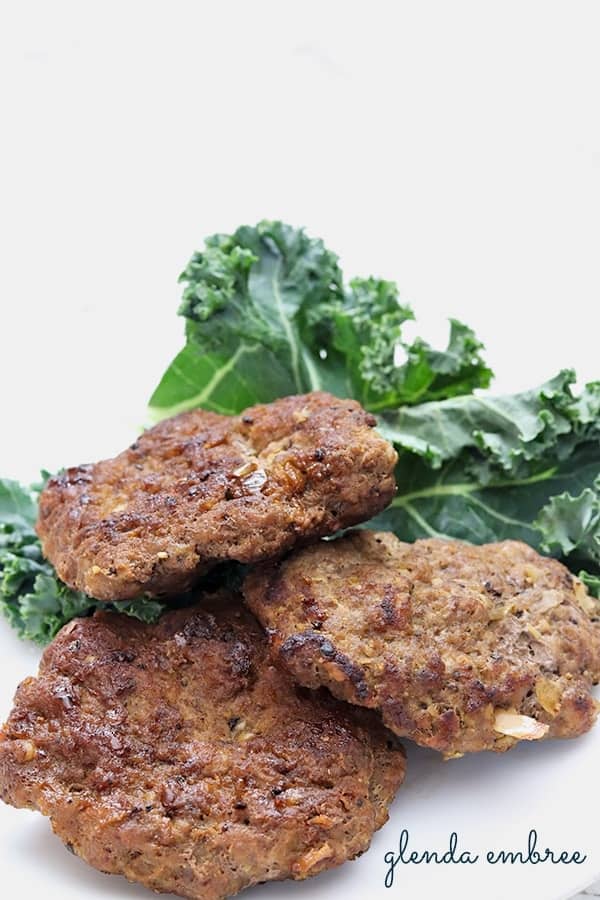 Try this Yummy Breakfast Casserole Recipe and Make it with Homemade Sausage!