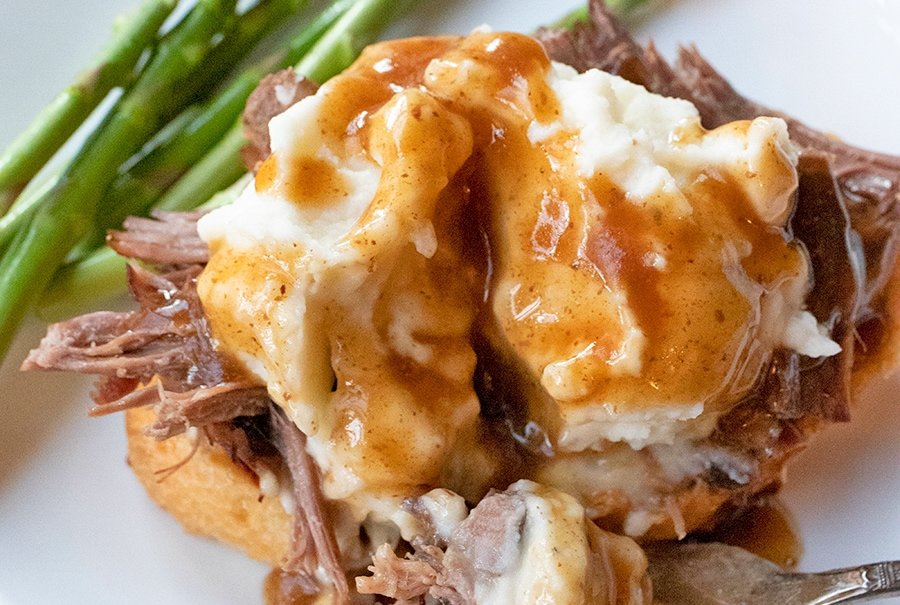 If gravy is one of those things that has always intim­i­dat­ed you, you're going to love my easy Roast Beef Gravy recipe. Home­made gravy is def­i­nite­ly some­thing you can do. I promise!
The best way to start is with drip­pings and jus left in the crock-pot or roast­ing pan after you've fin­ished cook­ing a roast. But, the good news is, if you don't have drip­pings, or not enough drip­pings, you can cre­ate the same rich, savory brown gravy with some beef stock and a lit­tle bouillon.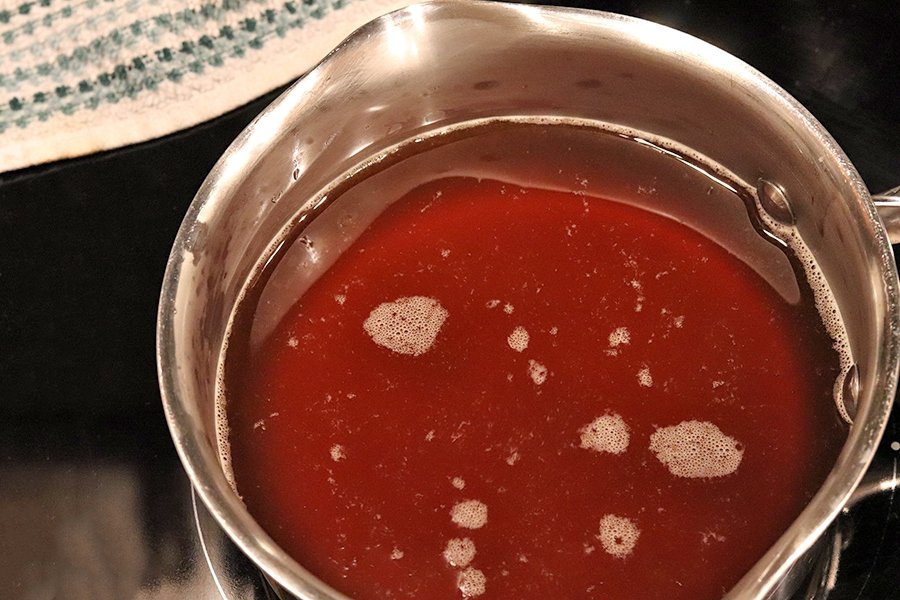 How to Make Roast Beef Gravy
You need to bring two cups of drip­pings, or beef broth, to a boil. (If you have some drip­pings, but not 2 cups, add store-bought beef broth to bring it up to 2 cups. If you have NO beef drip­pings, just use store-bought beef broth. Or you could even try your hand at mak­ing your own home­made beef broth.)
To get the deep, rich, home­made gravy fla­vor we all love, you're going to amp up the fla­vor of your own broth, (or the store-bought), with some qual­i­ty bouil­lon. Start with 3 tea­spoons. Dis­solve it and then taste the broth. If you need a lit­tle more oomph, add the 4th tea­spoon. I find that I usu­al­ly don't need it with roast drip­pings, but almost always do with store-bought broth.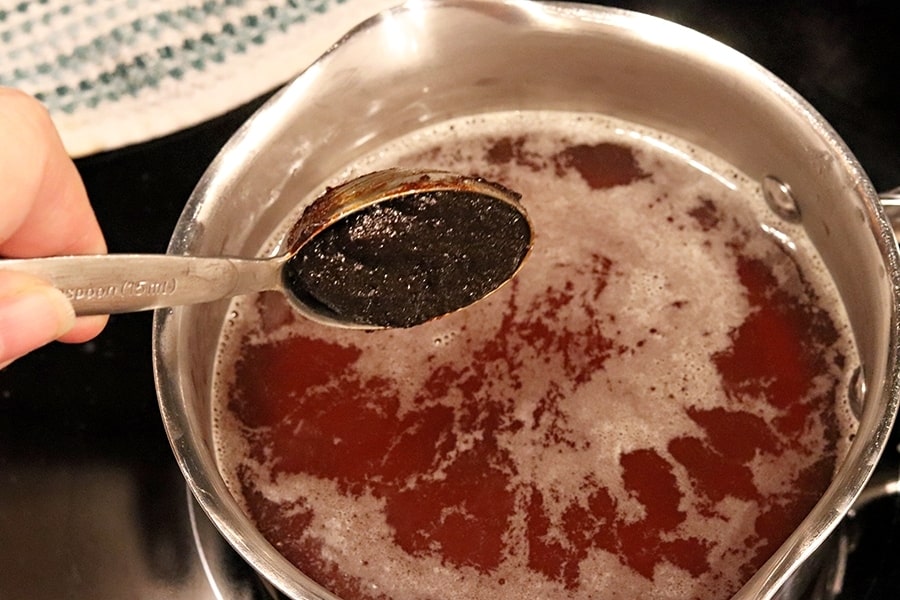 All bouil­lon is not cre­at­ed equal. If YOU have a favorite, that's exact­ly what you should use. My per­son­al pref­er­ence for mak­ing roast beef gravy is Bet­ter than Bouil­lon Roast­ed Beef Base. My guess is that most mar­kets car­ry it. I pur­chase it at my local Wal­mart, in the soup aisle. You can also get it, *here, on Ama­zon.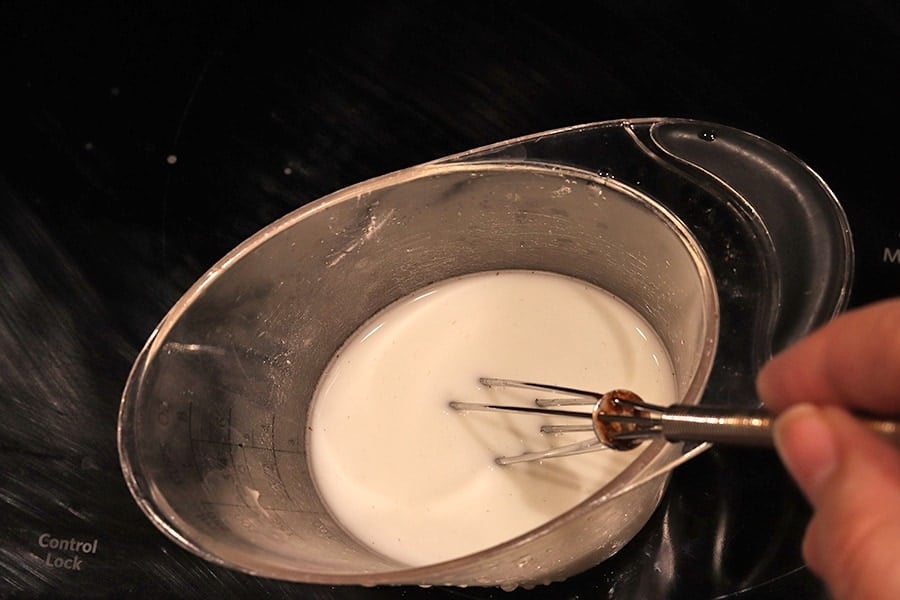 Let the broth con­tin­ue to sim­mer over medi­um heat. Then, cre­ate a slur­ry by whisk­ing the corn­starch into the cold water. The water MUST be cold or you'll get clumps. *Whisk the water and corn­starch togeth­er until your slur­ry is smooth and thor­ough­ly mixed.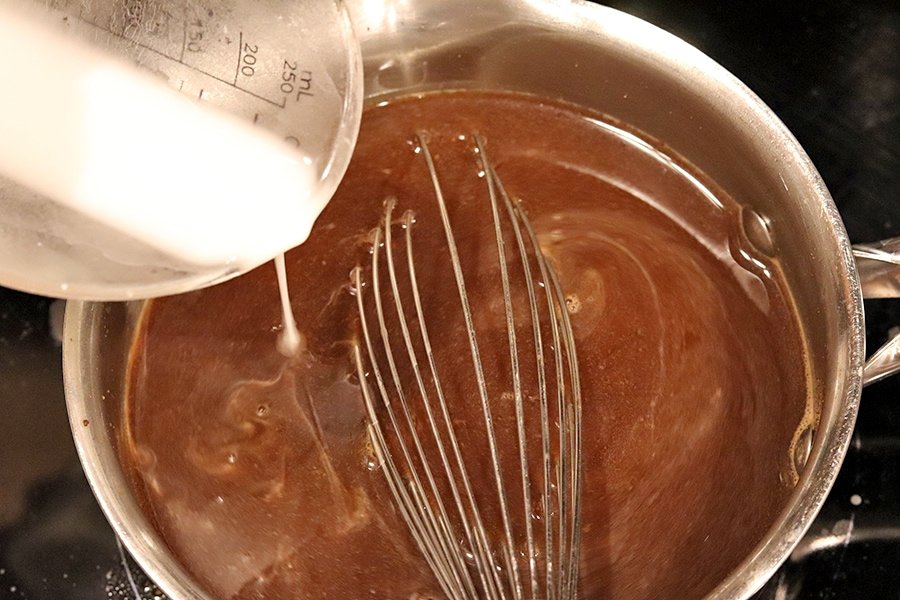 Slow­ly, add the slur­ry to the cook­ing broth, whisk­ing as you go. Con­tin­ue whisk­ing until every thing is smooth and your gravy comes togeth­er. The gravy will begin to thick­en as it heats. Let it cook anoth­er 1–2 min­utes and then it's ready to serve. Look at that beau­ti­ful home­made gravy! Yum!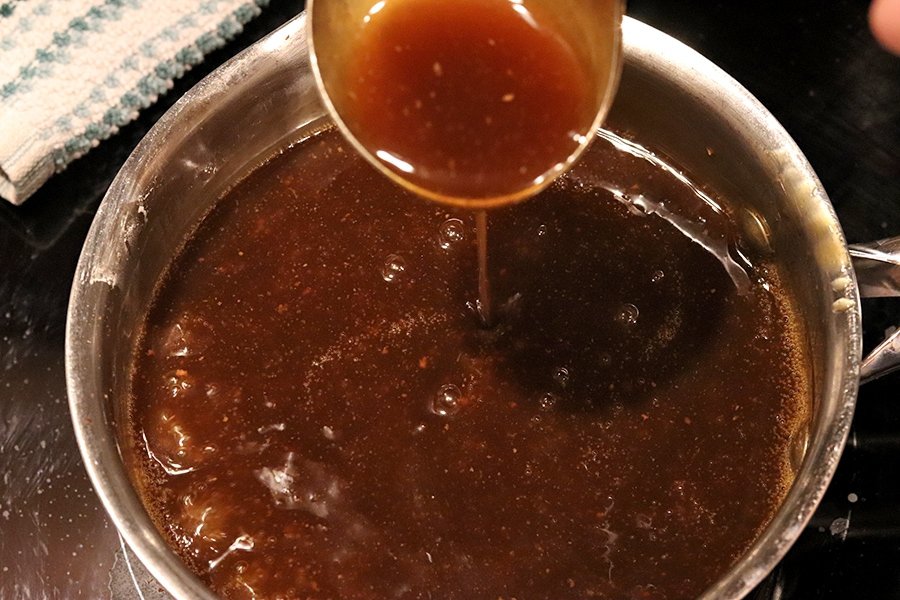 Print
Easy, Delectable Roast Beef Gravy
---
Author:

Total Time:

10 min­utes

Yield:

2 ¼ cups

1

x
2 cups

beef drip­pings from Easy Crock-Pot Roast Beef recipe (or store-bought beef broth)

3

-

4

tea­spoons Bet­ter than Bouil­lon Beef Base (or your favorite bouillon)

¼ cup

cold water

2 Tbsp

corn starch
---
Instructions
Bring your beef drip­pings or broth to a boil in a medi­um saucepan.
Add the bouil­lon to the pot and stir to dissolve.
Reduce the heat to medium.
Dis­solve the corn starch in the cold water to cre­ate a smooth slur­ry. The water MUST be cold to pre­vent lumps in your gravy.
Slow­ly whisk the corn starch slur­ry into the broth and con­tin­ue stir­ring until the mix­ture is smooth and begins to thicken.
Cook an addi­tion­al 1–2 minutes.
Serve.
Prep Time:

5 min

Cook Time:

5 min

Cat­e­go­ry:

Sauce, Condi­ment

Cui­sine:

Amer­i­can
Enjoy your home­made Roast Beef Gravy on your favorite dish­es. My fam­i­ly loves it with Crock-Pot Roast Beef and driz­zled over Hot Beef Sand­wich­es.