My roast beef gravy recipe is savory, deli­cious and com­fort­ing. It's super easy and you can make it in min­utes. It takes a slow cook­er Roast Beef din­ner over the top when you add this deli­cious­ly easy beef gravy over mashed potatoes!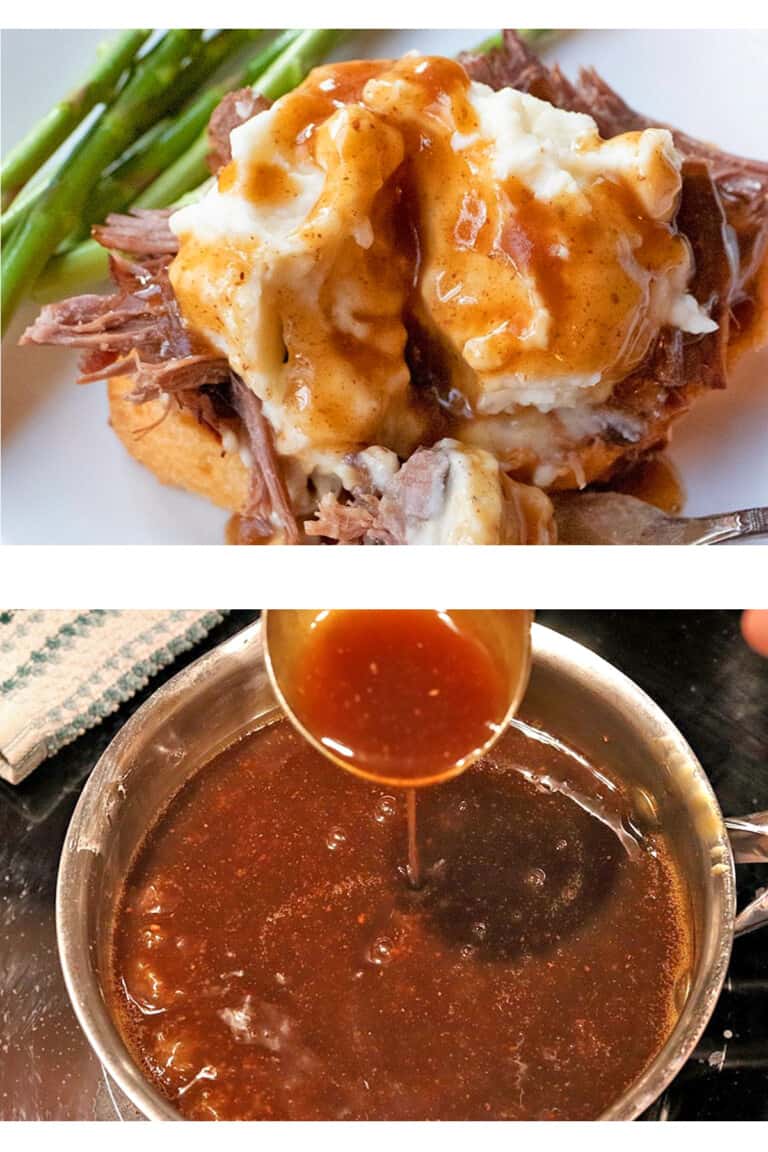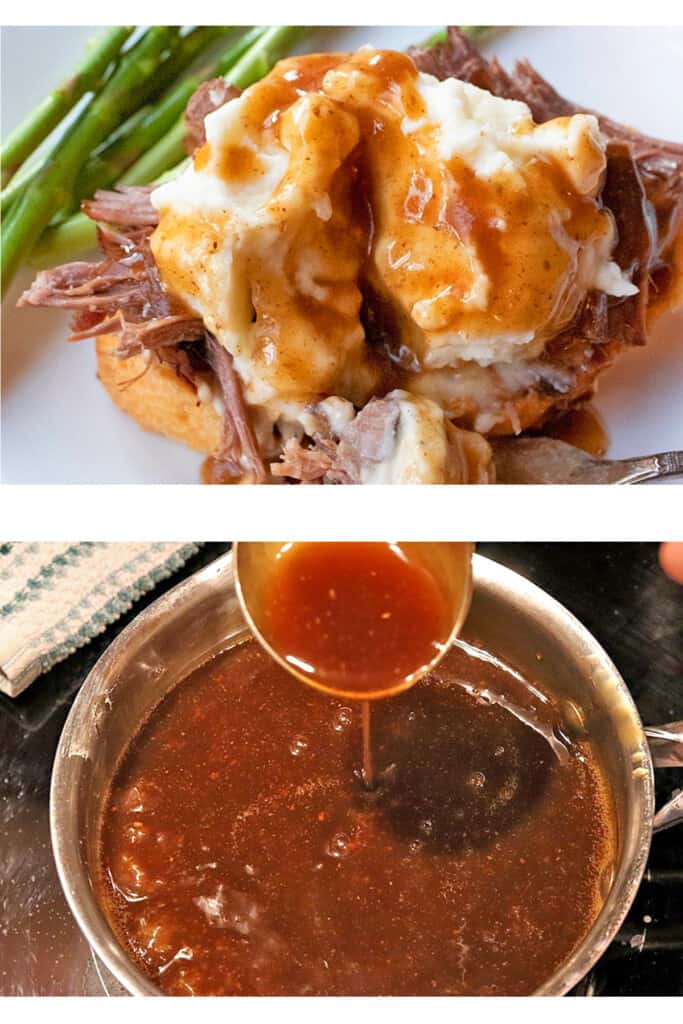 If brown beef gravy is one of those recipes that has always intim­i­dat­ed you, you're going to love my easy brown gravy recipe.
Should I Use Beef Roast Drippings or Broth?
The most fla­vor­ful way to start brown gravy for roast beef is from roast beef drip­pings (or jus) left in the slow cook­er or roast­ing pan after you've fin­ished cook­ing a roast.
But, the good news is, if you don't have drip­pings, or not enough drip­pings, you can cre­ate the same rich, savory beef stock gravy recipe with some beef broth and a lit­tle beef base or bouillon.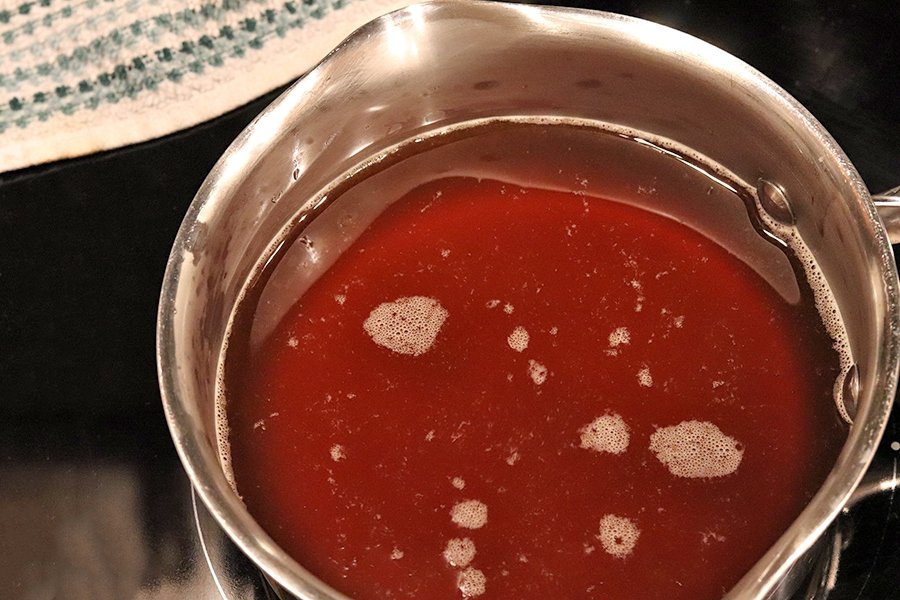 The Ingredients
Drip­pings left from Slow Cook­er Roast Beef or Roast Beef roast­ing pan (or store-bought beef broth if you don't have pan drippings)
Bet­ter than Bouil­lon Beef Base (or your pre­ferred bouillon)
corn starch
water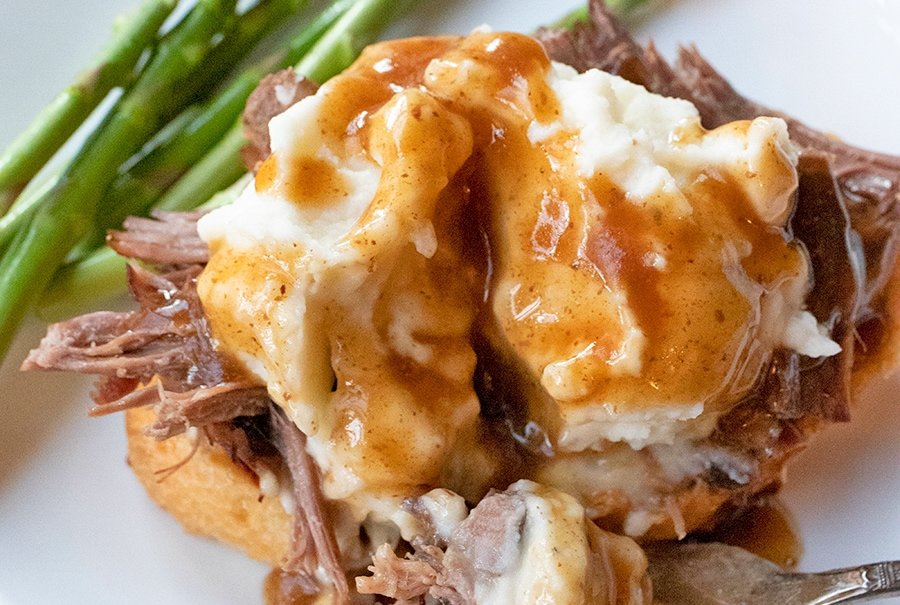 FAQ's About Making this Brown Gravy Recipe
Is it bet­ter to use flour or corn­starch when mak­ing brown gravy for roast beef?
I pre­fer corn­starch for beef gravy. In this beef gravy recipe, corn­starch cre­ates a thick­ened sauce that is translu­cent and glossy, with­out dilut­ing the beefy fla­vor.

Flour tech­ni­cal­ly works, but it cre­ates a thick­er, more opaque brown gravy that needs to cook longer to cook out the flour taste.
What can I sub­sti­tute for the Beef Base?
You could try a com­bi­na­tion of beef bouil­lon cubes and Worces­ter­shire sauce, though the beef base gives supe­ri­or flavor.
How to Make Easy Beef Gravy from Roast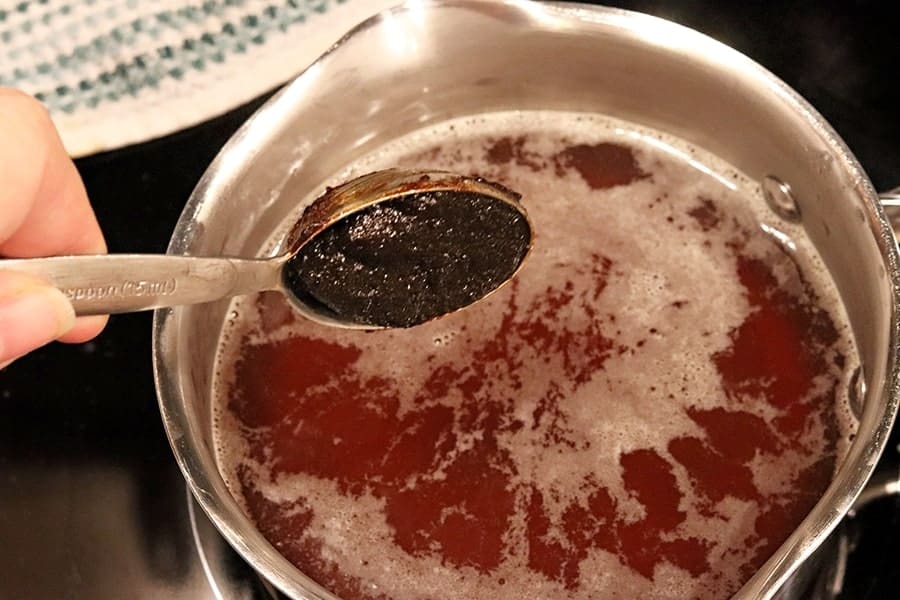 To start your gravy for beef roast, bring the slow cook­er drip­pings, or beef broth, to a boil and then reduce to medi­um heat.
Whisk in beef base (or bouil­lon and Worces­ter­shire sauce). My per­son­al pref­er­ence for mak­ing beef gravy, though, is Bet­ter than Bouil­lon Roast­ed Beef Base.
Cre­ate a slur­ry by whisk­ing the corn­starch into the cold water.
Slow­ly pour the slur­ry into the sim­mer­ing pan drip­pings, whisk­ing as you go.
Con­tin­ue whisk­ing until every thing is smooth and your gravy comes togeth­er. The gravy will begin to thick­en as it heats. Let it cook anoth­er 1–2 min­utes and then it's ready to serve. Look at that beau­ti­ful home­made gravy! Yum!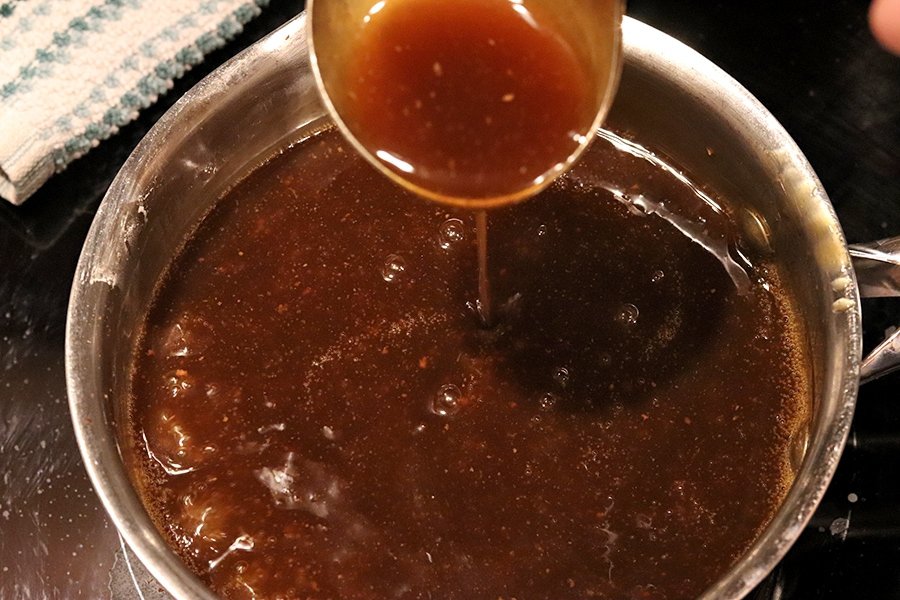 How to Use My Roast Beef Gravy Recipe
There! Now you know how to make gravy with beef broth. And you're going to love all the dif­fer­ent ways you'll be able to use it.
---
Mak­ing gravy from roast beef juices is an easy skill to mas­ter. There's noth­ing more com­fort­ing than a crock­pot roast with pota­toes and car­rots. And, this is the best gravy to serve with them. Sun­day din­ner cooked entire­ly in the slow cook­er. Easy prep. Easy clean-up. Deli­cious com­fort food! You can do this!
---
Enjoy home­made Beef Gravy on your favorite meats and side dishes.
If there's a pota­to in any shape or form on your plate, this gravy is MADE for it.
Plus, it's also great on noo­dles or rice.
They only have four ingre­di­ents, but these creamy mashed pota­toes taste like a mil­lion bucks!
---
My fam­i­ly loves beef gravy with moist Slow Cook­er Roast Beef, with Mis­sis­sip­pi Pot Roast and driz­zled over Hot Beef Sand­wich­es.
Anoth­er favorite is to mix left­over gravy and roast beef into egg noo­dles for a scrump­tious Beef and Noo­dles sup­per made from leftovers!
A melt-in-your-mouth ten­der twist on roast beef. It's an easy slow cook­er main dish with only 5 ingredients.
---
A deli­cious open-faced sand­wich with mashed pota­toes and gravy. This may be a Mid­west phe­nom­e­non. There are a lot of folks who don't seem to know what a won­der­ful del­i­ca­cy this sim­ple dish of left­overs is.
The Recipe
Print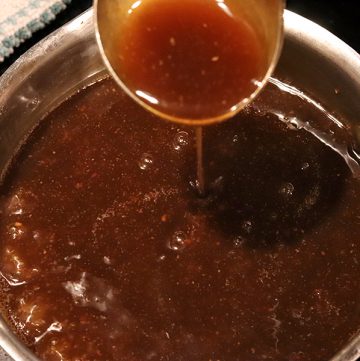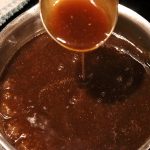 Easy Beef Gravy
---
Author:

Total Time:

10 min­utes

Yield:

2 1/4 cups

1

x
2

cups

pan drip­pings from Easy Slow Cook­er Roast Beef recipe (or store-bought beef broth)

3

-

4

tea­spoons Bet­ter than Bouil­lon Beef Base (or your favorite bouillon)

1/4

cup

cold water

2 Tbsp

corn starch
---
Instructions
Bring your beef drip­pings or broth to a boil in a medi­um saucepan. Once boil­ing, reduce to medi­um heat and allow the broth to simmer.
Add the beef base or bouil­lon, stir­ring to dis­solve. Taste and see that the stock has the lev­el of "bee­fi­ness" you want. If not you can add more, one tea­spoon at a time.
Con­tin­ue on medi­um heat and let the broth sim­mer while you make the corn­starch slurry.
Dis­solve the corn­starch in the cold water to cre­ate a smooth slur­ry. The water MUST be cold to pre­vent lumps in your gravy.
Slow­ly whisk the slur­ry into the broth and con­tin­ue stir­ring until the mix­ture is smooth and begins to thicken.
Cook an addi­tion­al 1–2 minutes.
Serve.
Prep Time:

5 min

Cook Time:

5 min

Cat­e­go­ry:

Sauce, Condi­ment

Cui­sine:

Amer­i­can