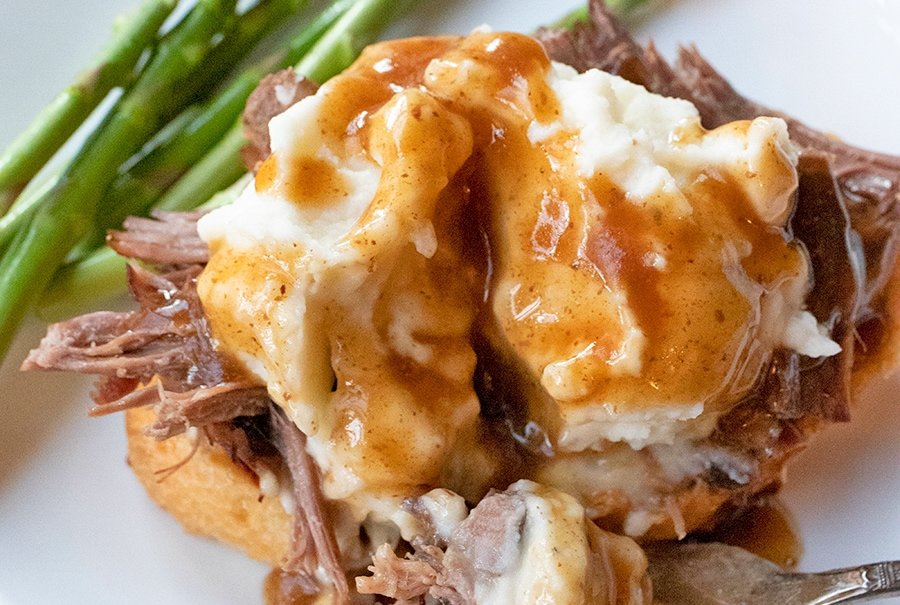 If gravy is one of those things that has always intimidated you, you're going to love my easy Roast Beef Gravy recipe. Homemade gravy is definitely something you can do. I promise!
The best way to start is with drippings and jus left in the crock-pot or roasting pan after you've finished cooking a roast. But, the good news is, if you don't have drippings, or not enough drippings, you can create the same rich, savory brown gravy with some beef stock and a little bouillon.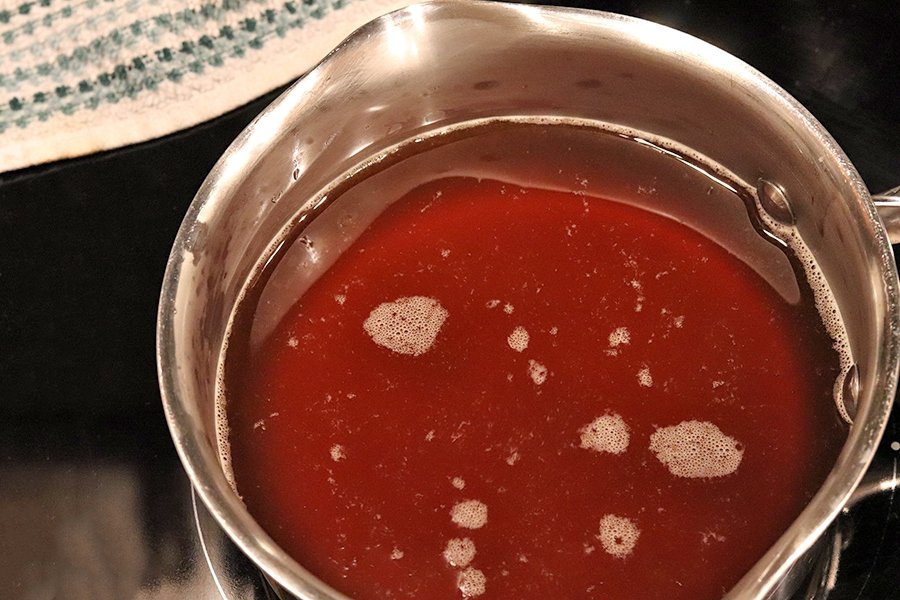 How to Make Roast Beef Gravy
You need to bring two cups of drippings, or beef broth, to a boil. (If you have some drippings, but not 2 cups, add store-bought beef broth to bring it up to 2 cups. If you have NO beef drippings, just use store-bought beef broth.)
To get the deep, rich, homemade gravy flavor we all love, you're going to amp up the flavor of your own broth, (or the store-bought), with some quality bouillon. Start with 3 teaspoons. Dissolve it and then taste the broth. If you need a little more oomph, add the 4th teaspoon. I find that I usually don't need it with roast drippings, but almost always do with store-bought broth.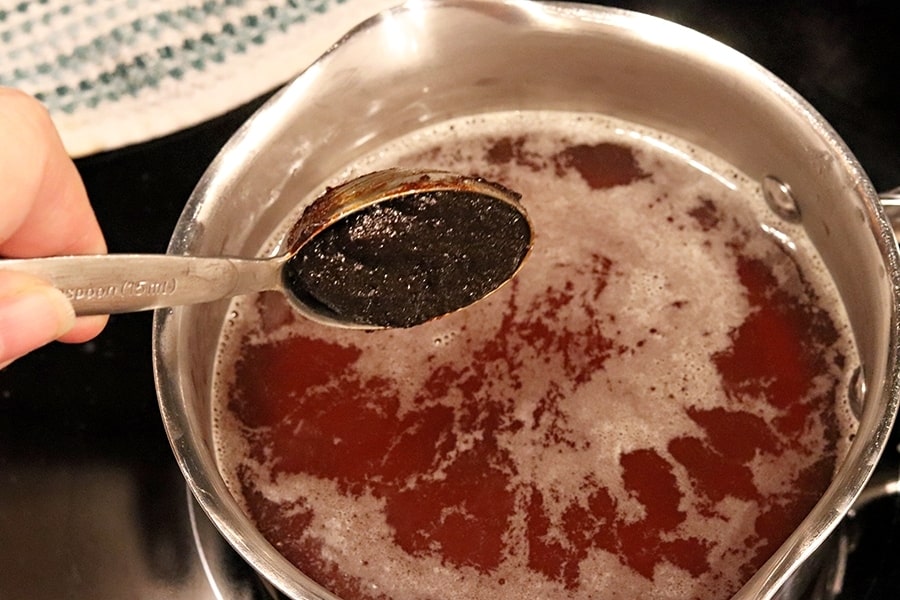 All bouillon is not created equal. If YOU have a favorite, that's exactly what you should use. My personal preference is Better than Bouillon Roasted Beef Base. My guess is that most markets carry it. I purchase it at my local Walmart, in the soup aisle. You can also get it, *here, on Amazon.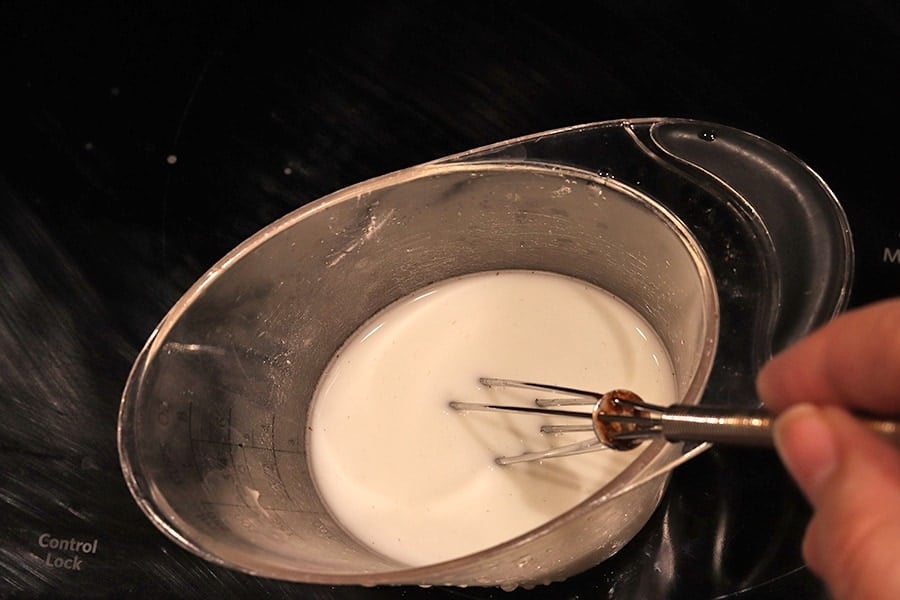 Let the broth continue to simmer over medium heat. Then, create a slurry by whisking the cornstarch into the cold water. The water MUST be cold or you'll get clumps. *Whisk the water and cornstarch together until your slurry is smooth and thoroughly mixed.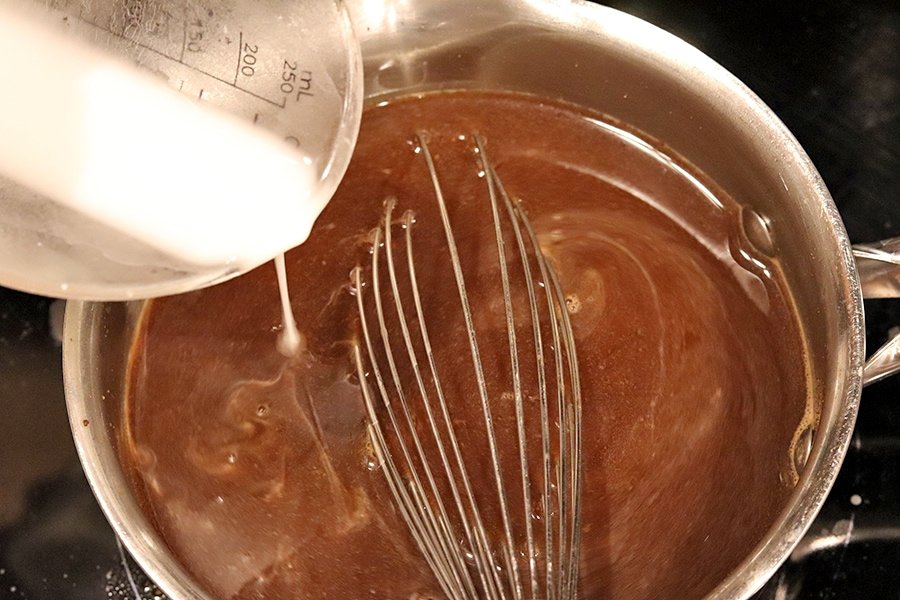 Slowly, add the slurry to the cooking broth, whisking as you go. Continue whisking until every thing is smooth. The gravy will begin to thicken as it heats. Let it cook another 1-2 minutes and then it's ready to serve. Look at that beautiful homemade gravy! Yum!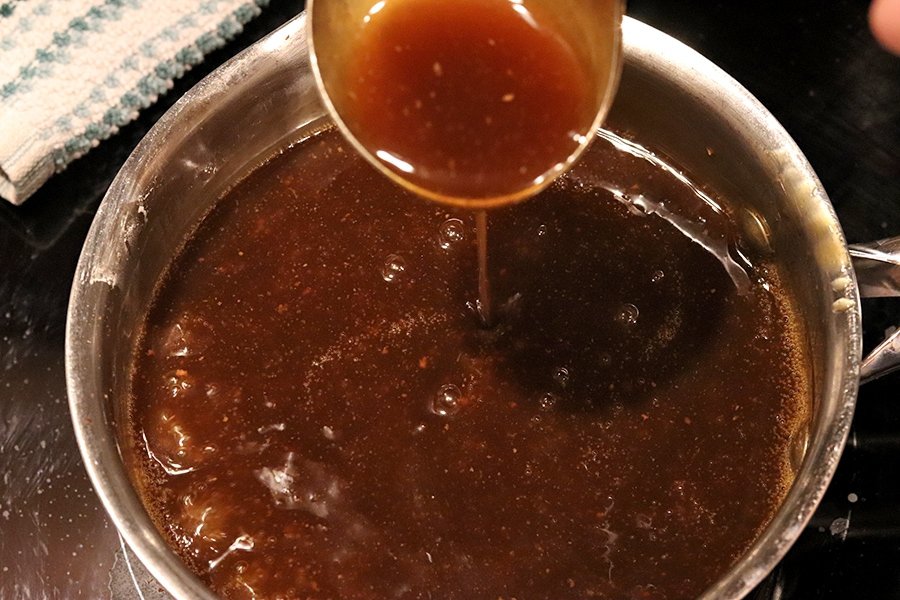 Print
Easy, Delectable Roast Beef Gravy
---
Author:

Prep Time:

5 min

Cook Time:

5 min

Total Time:

10 minutes

Yield:

2 1/4 cup

s

1

x
Scale
Ingredients
2 cup

s beef drippings from Easy Crock-Pot Roast Beef recipe (or store-bought beef broth)

3

–

4

teaspoons Better than Bouillon Beef Base (or your favorite bouillon)

1/4 cup

cold water

2 Tbsp

corn starch
---
Instructions
Bring your beef drippings or broth to a boil in a medium saucepan.
Add the bouillon to the pot and stir to dissolve.
Reduce the heat to medium.
Dissolve the corn starch in the cold water to create a smooth slurry.  The water MUST be cold to prevent lumps in your gravy.
Slowly whisk the corn starch slurry into the broth and continue stirring until the mixture is smooth and begins to thicken.
Cook an additional 1-2 minutes.
Serve.
---
Category:

Sauce, Condiment

Cuisine:

American
Enjoy your homemade Roast Beef Gravy on your favorite dishes. My family loves it with Crock-Pot Roast Beef and drizzled over Hot Beef Sandwiches.