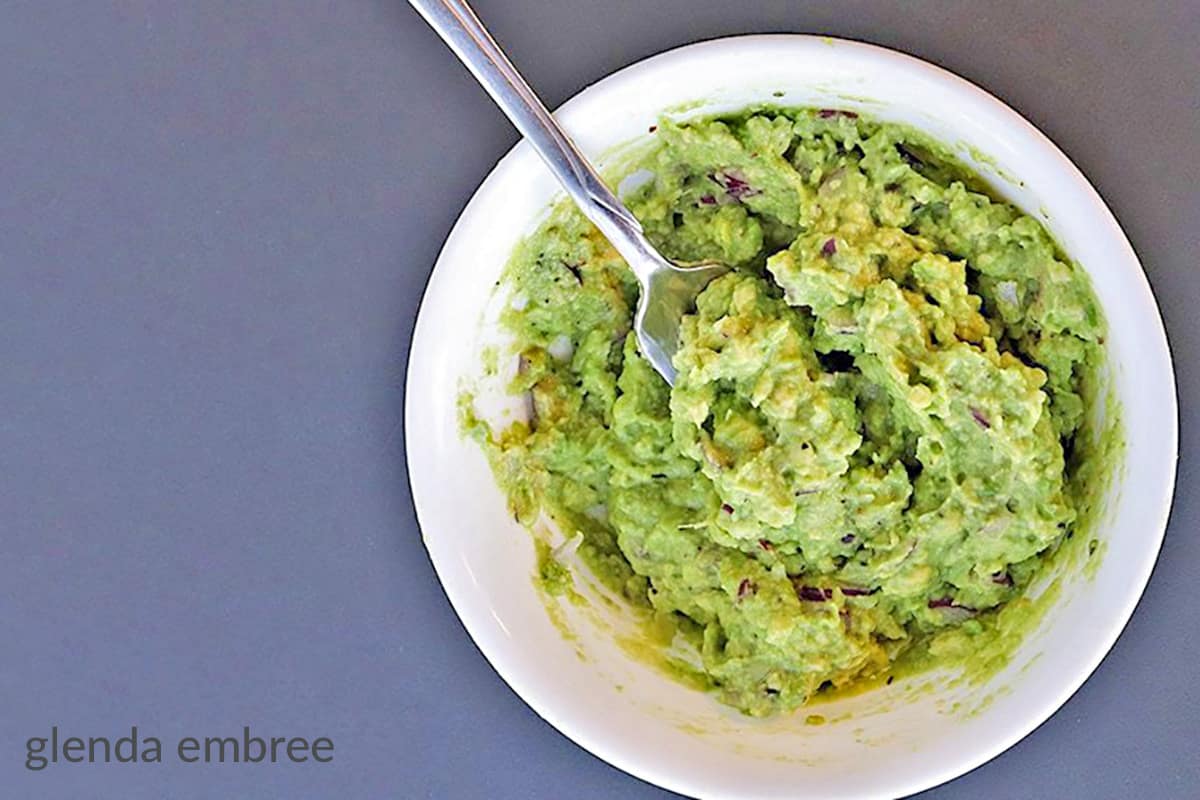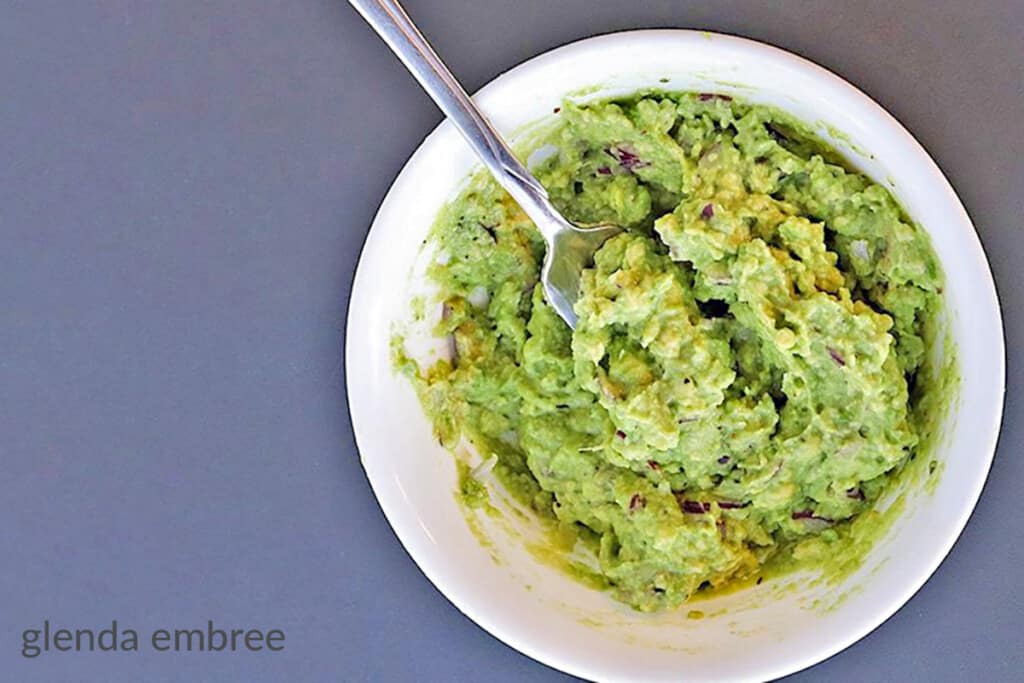 Home­made Gua­camole is prob­a­bly THE eas­i­est condi­ment to pre­pare. It's also one of the most ver­sa­tile and deli­cious. You can use it on meat, in dress­ings for sal­ad, on chips, in tacos and a mul­ti­tude of oth­er scrump­tious ways.
Ingredients to Make Homemade Guacamole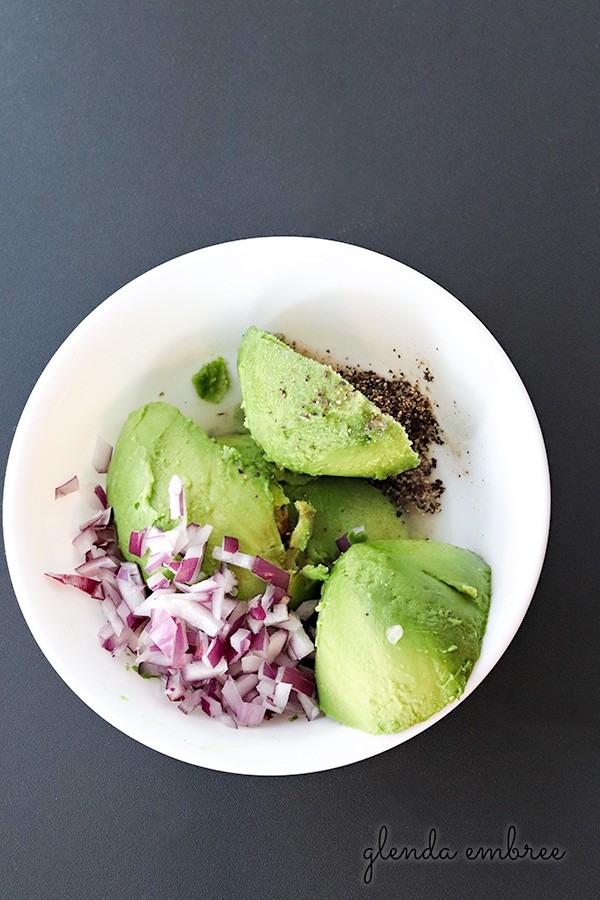 The most basic gua­camole is noth­ing more than avo­ca­do, lime juice and salt. You can dress it up from there with things like cilantro, onion, gar­lic, toma­to, black pep­per and jalapeno. I've actu­al­ly used all of those things in my gua­camole, at one time or anoth­er. But, time after time, when I make every­day-fab­u­lous, home­made gua­camole, this recipe is the one I use. To make gua­camole like this, you need:
avo­ca­dos
onion
lime juice
salt and pepper
How to Prep an Avocado
Some­times, a pic­ture is worth a thou­sand words, so I'll let this one do most of the teach­ing. Sim­ply cut the avo­ca­do in half, length­wise, all around the pit. Twist and split the avo­ca­do in half. Use your knife to remove the pit and then a spoon to scoop the pulp out of the shell. Easy-peasy!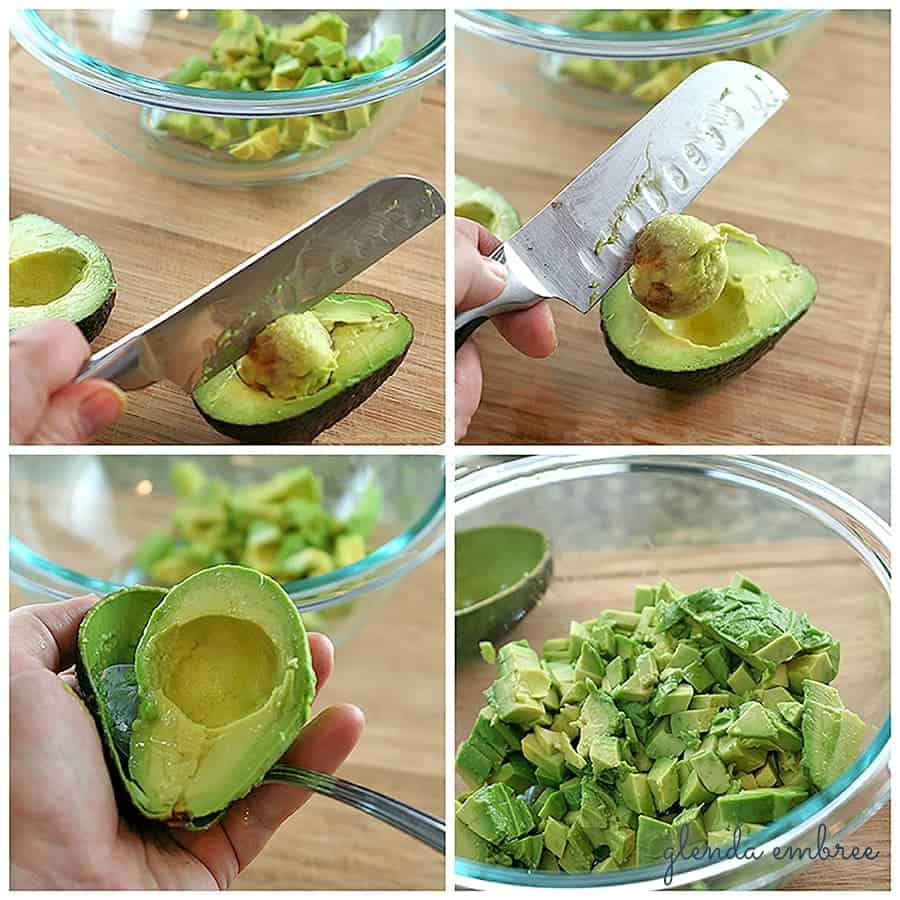 You can see that the home­made gua­camole pic­tures, and the cut­ting avo­ca­do pic­tures, were tak­en at dif­fer­ent times. To make larg­er bowls of gua­camole, cut­ting the avo­ca­do into small pieces makes it so much eas­i­er to mash. How­ev­er, when you're mak­ing a small batch, like this recipe, I leave the avo­ca­do halves whole. They're sim­ple to mash with a fork and require no extra chopping.
How to Make Homemade Guacamole
Scoop the avo­ca­do pulp into a bowl. Add the lime juice, minced onion and salt and pep­per. Use the back of a fork to mash the avo­ca­do and mix in the oth­er ingre­di­ents. Tex­ture is a mat­ter of pref­er­ence, with gua­camole, so con­tin­ue mash­ing until you have reached the con­sis­ten­cy that you like best. I pre­fer a few small avo­ca­do chunks in mine.
So, the moral of the sto­ry is this. Start with a basic recipe and then, make it your own. Dress it up or sim­pli­fy it to fit your needs and your fam­i­ly's taste buds. You've got this!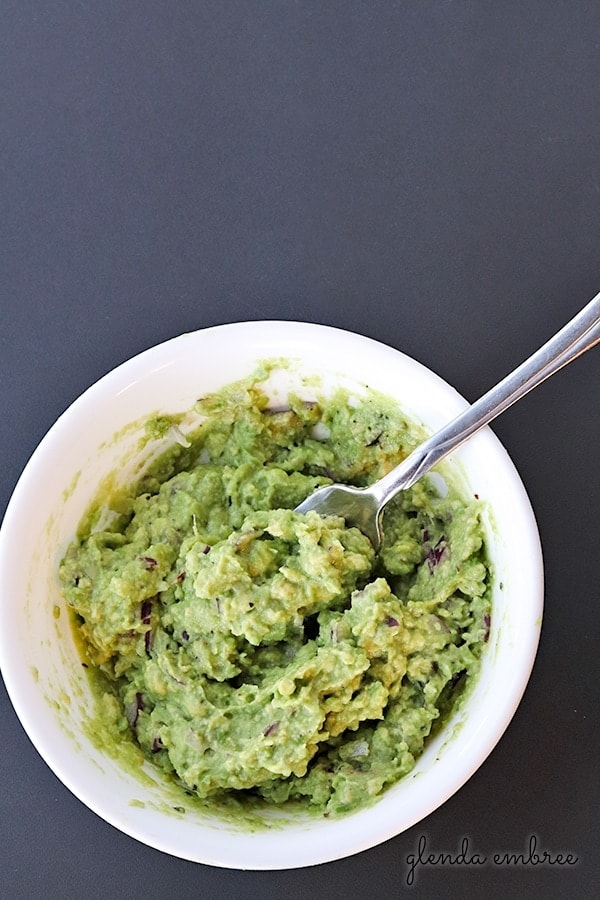 Storing Guacamole
I've dis­cov­ered that even if I make gua­camole in a con­tain­er with a lid, it will still oxi­dize and turn brown through­out the day, if I don't take one extra step. I have man­aged to keep gua­camole fresh for two to three days by lay­ing plas­tic wrap right on the sur­face. Allow the plas­tic wrap to press against the top of the gua­camole with­out any air in between. Be sure to press it down snug­ly, even on the sides of the bowl. Then snap the lid on the con­tain­er. I've nev­er found a process that works better.
You're a gua­camole expert, now! You know all the best tricks to make this recipe and enjoy fresh gua­camole any time you like! Enjoy!
Print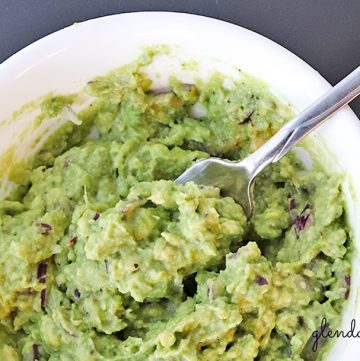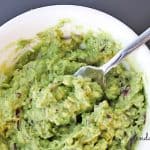 Simple Homemade Guacamole
---
Author:

Total Time:

5 min­utes

Yield:

1 1/4 cups

1

x
2 large avocados
2 Table­spoons red onion, minced
2 tea­spoons lime juice
salt and pep­per, to taste
---
Instructions
Scoop the avo­ca­do pulp into a bowl.
Add the onion, lime juice and salt and pepper.
Use the back of a fork to mash the avo­ca­do and mix in the oth­er ingredients.
Serve as a condi­ment for your favorite dish­es, as dip for chips or fresh veg­gies, (or just eat it with a spoon straight out of the bowl).
Prep Time:

5 min

Cook Time:

0 min

Cat­e­go­ry:

Dips, Condi­ments

Cui­sine:

Mex­i­can
Look­ing for some great ways to use gua­camole? Try my Sheet Pan Chick­en Faji­tas or Enchi­la­da Casse­role. Gua­camole would be per­fect with both!