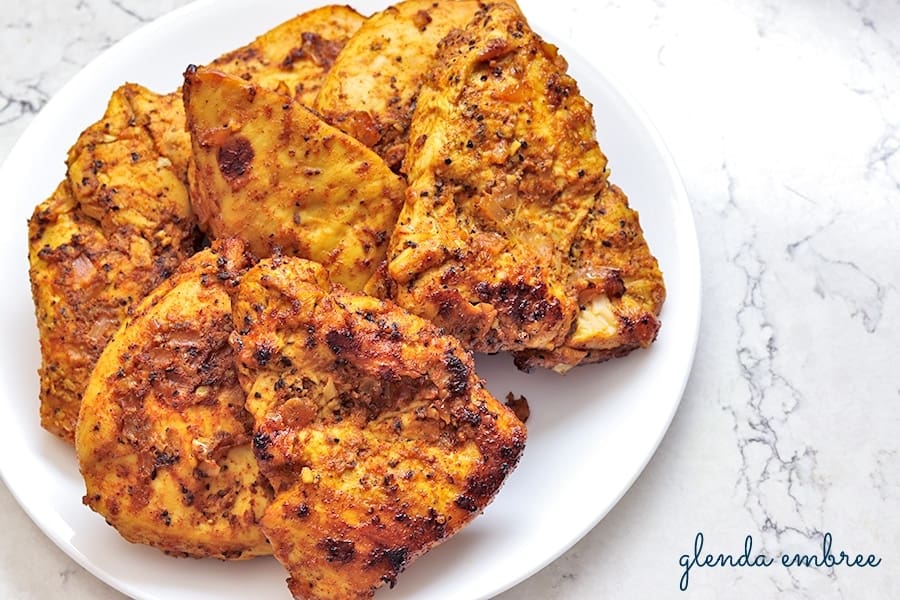 Home­made Chick­en Shawar­ma is my own twist on roast chick­en breast using the won­der­ful fla­vors of shawar­ma sea­son­ings. Cumin, turmer­ic, cin­na­mon, red pep­per flakes and papri­ka are some of my favorite "warm" spices and are so com­mon in Mid­dle East­ern and Mediter­ranean cook­ing. My Chick­en Shawar­ma uti­lizes all of them and is quick­ly oven roast­ed, so it's ten­der and juicy. It's per­fect­ly savory with a kick of spicy heat.
What Is Shawarma?
Like so many recipes from oth­er cul­tures, in the Unit­ed States, we have def­i­nite­ly Amer­i­can­ized the ver­sions we enjoy. Tra­di­tion­al shawar­ma is very thin­ly sliced lamb, mut­ton or goat, stacked into a cone shape and then roast­ed slow­ly on a ver­ti­cal rotis­serie or spit. There are no spits or rotis­series in my kitchen, but trust me, oven roast­ed turns out savory, suc­cu­lent and scrump­tious, too!
In the U.S., we bor­row the fla­vor pro­file, uti­liz­ing the love­ly spices and fla­vors of shawar­ma, to cre­ate our own twists and vari­a­tions on the tra­di­tion­al dish. It's very com­mon, here, to see shawar­ma spices and sea­son­ings used on turkey, chick­en, beef or veal.
Homemade Chicken Shawarma is Easy to Prep and Serve
This is the per­fect chick­en recipe to dou­ble or triple, so you have left­overs for lunch­es and quick meals through­out the week. Being oven roast­ed means it's sim­ple to pre­pare. You won't spend lots of time tied to the kitchen. Plus, if you do a big batch, you can pop some in the freez­er for a quick-fix in the future.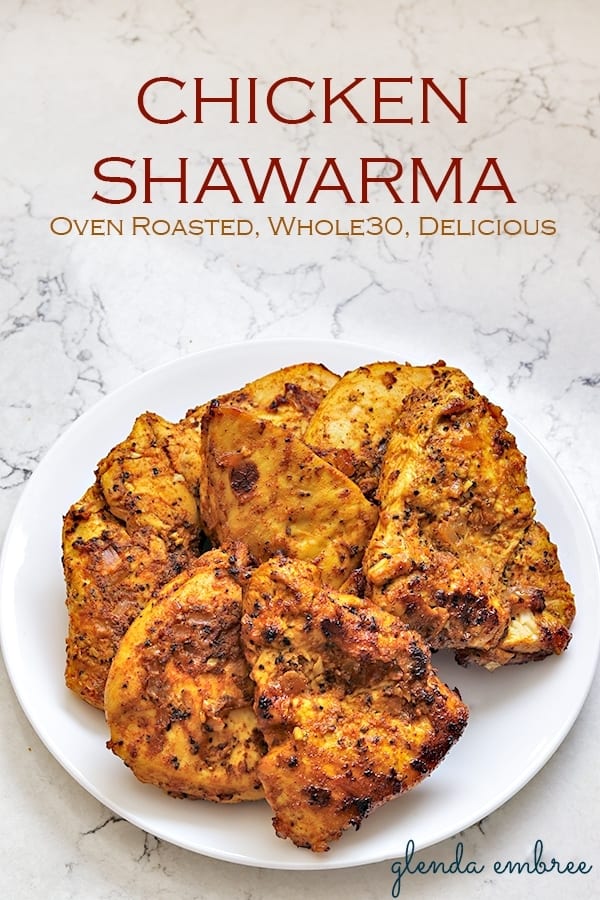 I think you and your fam­i­ly will swoon when you taste this scrump­tious recipe! My Home­made Chick­en Shawar­ma is out of this world! It's deli­cious used as the main dish, sliced for wraps with crisp veg­gies or chopped as the pro­tein in a deli­cious Chick­en Shawar­ma *Bowl. Being quick and easy to pre­pare, makes it a won­der­ful, rich and fla­vor­ful week­night supper.
Enjoy!
Pounding the Chicken to Uniform Thickness
Begin by pound­ing the chick­en to an even thick­ness, so that it cooks uni­form­ly. The eas­i­est way for me to accom­plish this is to slide a sin­gle chick­en breast into a zip-top freez­er bag. (It's the same one I'll use for mar­i­nat­ing in a minute.)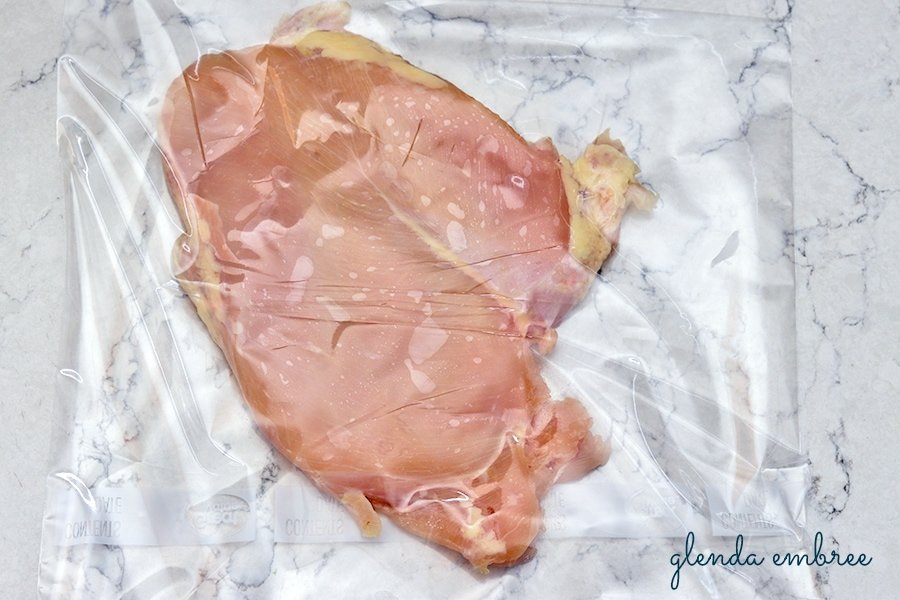 Pound the chick­en to a 1/2″ thick­ness, all the way across. I usu­al­ly use a rolling pin, but I've hear a cast iron skil­let works, too. A meat mal­let is hard on chick­en. I find it is more like­ly to tear the mus­cle tis­sue. For me, best results come from pound­ing with a rolling pin.
Repeat the process for each chick­en breast. This process is impor­tant for uni­form cook­ing, but it's also great for por­tion con­trol. You'll see that the chick­en breasts are now large enough to slice into two por­tions, in most cases.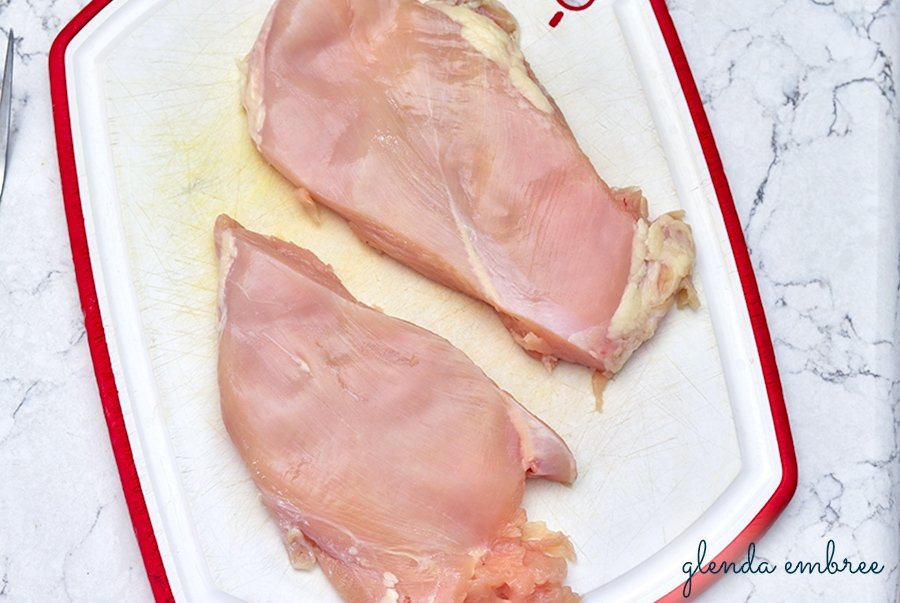 How to Prepare Homemade Chicken Shawarma
*Whisk up the mari­nade by plac­ing all the ingre­di­ents, except the chick­en, into a bowl (or in my case, a large mea­sur­ing cup). Whisk them togeth­er. The mari­nade will be fair­ly thick and chunky.
Use the zip-top bag you pound­ed the chick­en in. Place all the chick­en por­tions into the bag and pour the mari­nade over the top. Close the bag and turn sev­er­al times to coat all the chick­en pieces. Open the bag and work to press out as much air as pos­si­ble while you reseal it.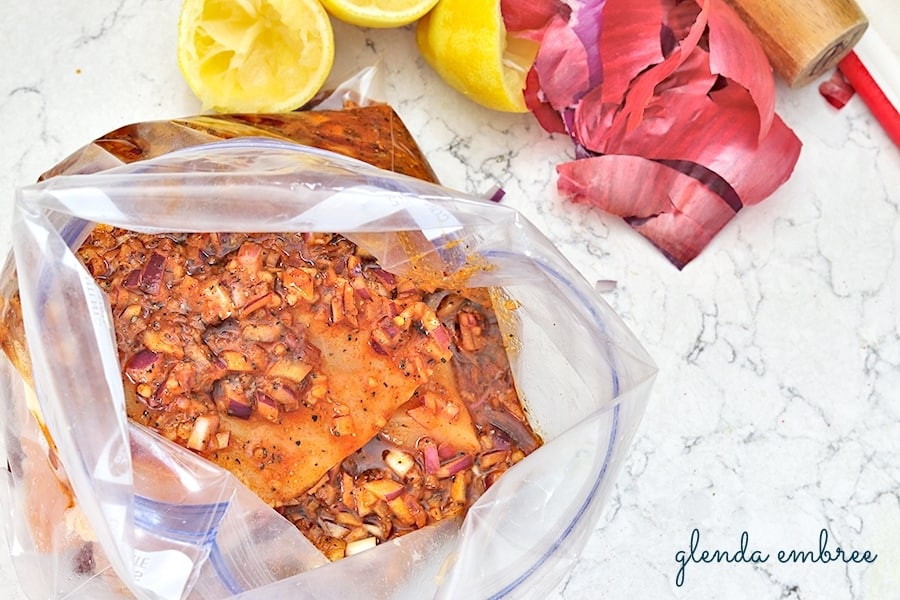 Place the bag in the fridge and let the chick­en mar­i­nate in the shawar­ma sea­son­ings for at least 30 min­utes. It can go up to two hours. Unlike oth­er meats, chick­en breast breaks down quick­ly. Two hours is real­ly the longest it can be mar­i­nat­ed with­out the acids in the mari­nade caus­ing it to be mushy and stringy. Try not to go too far over two hours.
Oven Roasting Homemade Chicken Shawarma
Remove the mar­i­nat­ed por­tions from the bag and arrange on a light­ly greased bak­ing sheet. Try to spread them out and leave space between.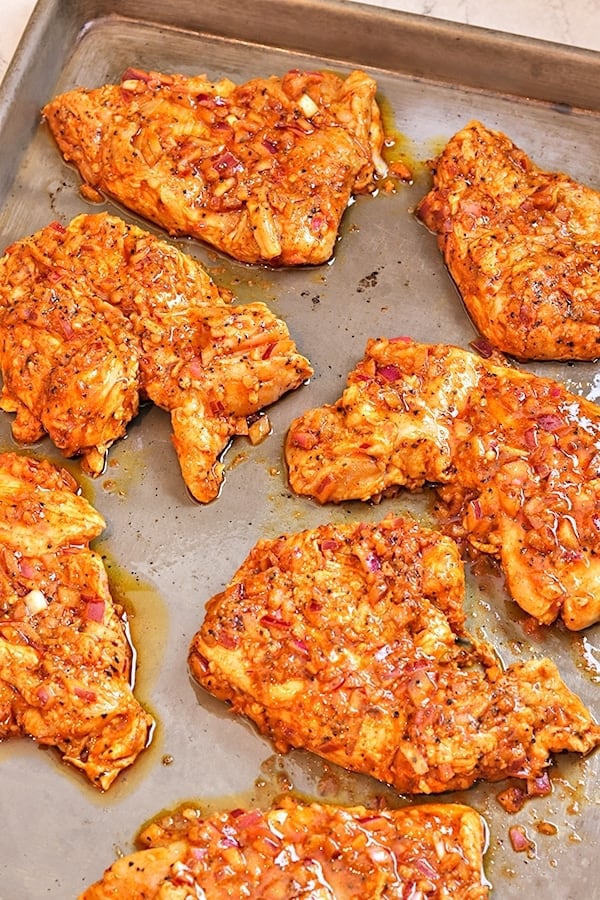 Since they are only 1/2″ thick and cook­ing at high heat, the chick­en will cook quick­ly. Plan to cook your Home­made Chick­en Shawar­ma for 10 min­utes on the first side an then 10 to 15 min­utes more after you flip it over. Cook it to an inter­nal tem­per­a­ture of 165°. (You can stick it under the broil­er for 2 or 3 min­utes, at the end, if you want more caramelization.)
Remove the chick­en from the oven and allow the bak­ing sheet to rest on a cool­ing rack for at least ten min­utes, before slic­ing or serv­ing. This will allow all the juices to redis­trib­ute and result in juicy and ten­der Home­made Chick­en Shawarma.
Serving Chicken Shawarma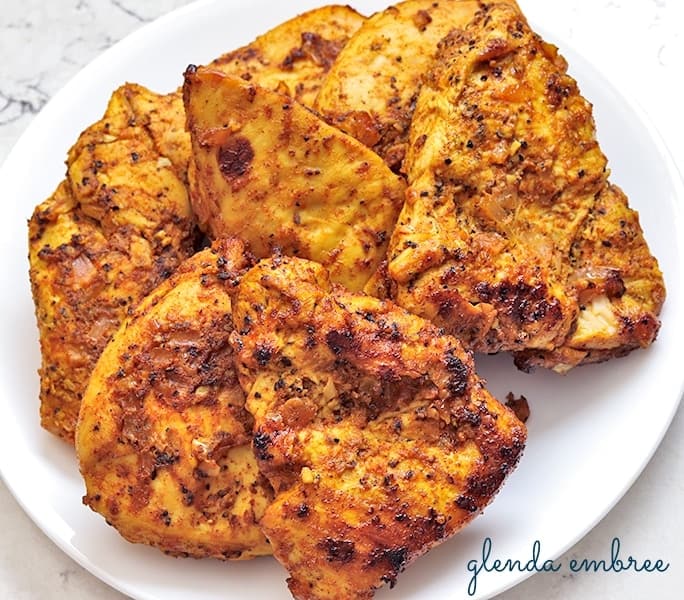 Last night, I served some of the chick­en breast por­tions, whole, as the main dish. I served them with mashed sweet pota­toes and my Gluten-Free Tab­bouleh Sal­ad. It was a beau­ti­ful­ly col­or­ful and deli­cious meal!
Chick­en Shawar­ma is also deli­cious with Mediter­ranean Cucum­ber Toma­to Sal­ad!
Shawar­ma is fan­tas­tic served, sliced, in wraps with crisp veg­gies, pick­led red onion, chopped herbs and creamy gar­lic sauce, too. Cucum­ber, onion, and toma­to would be typ­i­cal veg­eta­bles in the wrap, but choose your favorites and make your own tru­ly unique cre­ation. That means the most scrump­tious lunch can come from leftovers!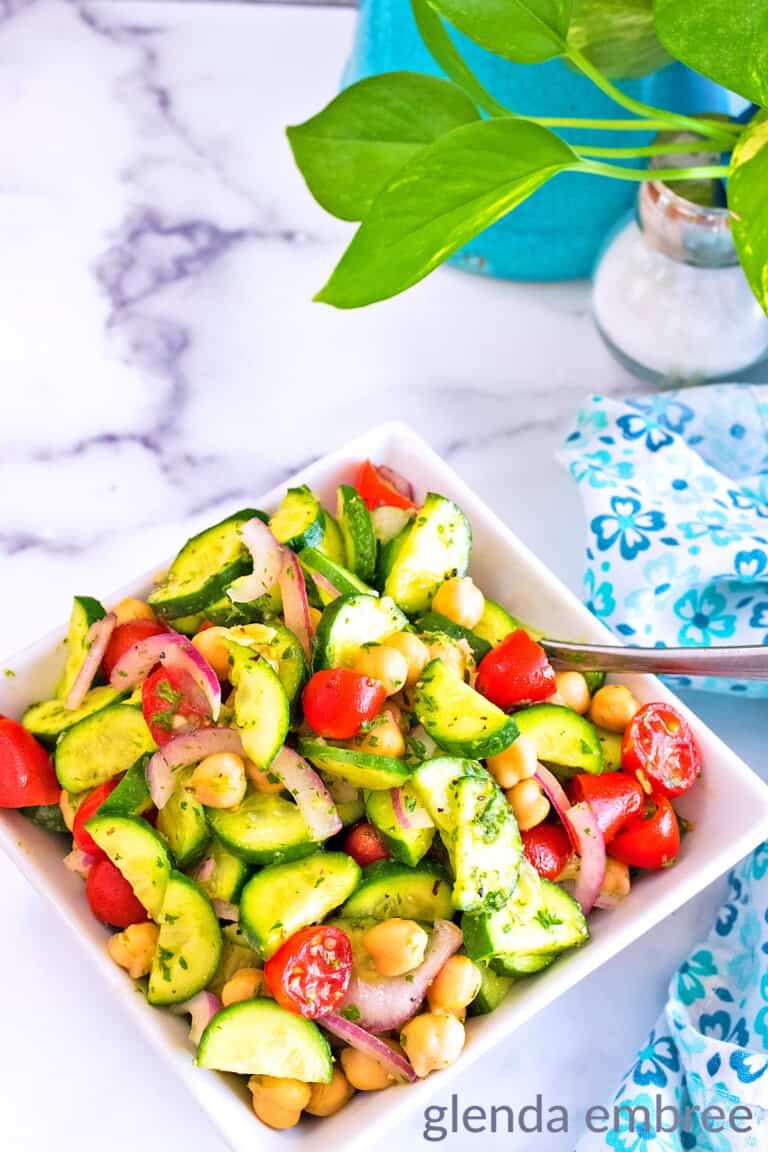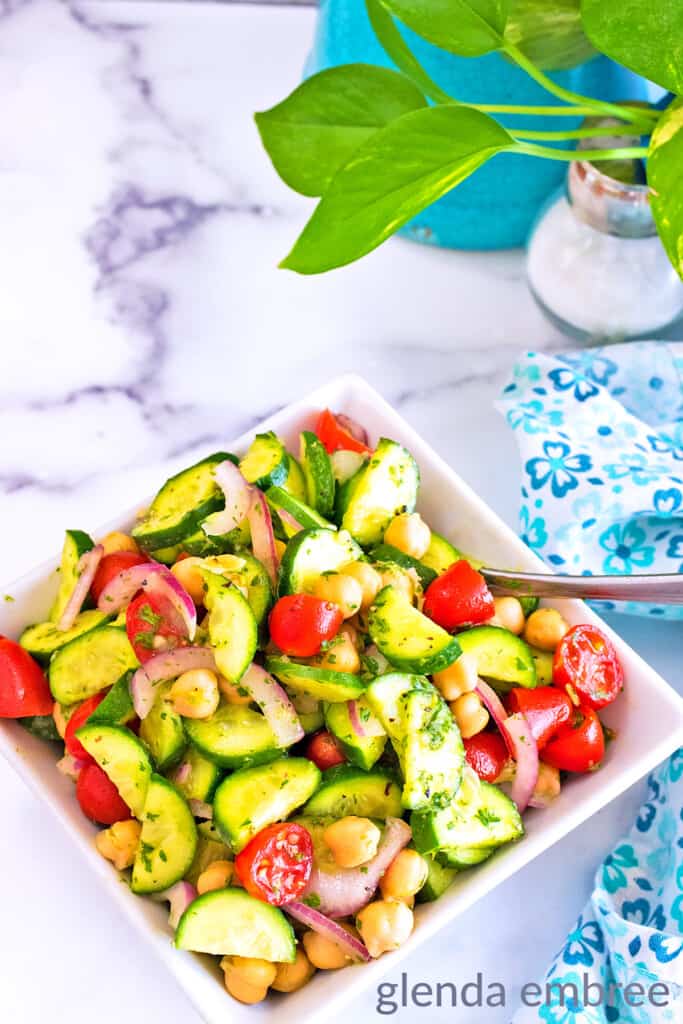 Home­made Chick­en Shawar­ma is equal­ly tasty in Shawar­ma Bowls. For shawar­ma chick­en rice bowls, start with a base of rice, quinoa, or cau­li­flower rice. Add the chopped shawar­ma chick­en with chopped herbs and veg­eta­bles, like onion, cucum­ber, toma­to, etc. Chick­peas are anoth­er nice addi­tion to shawar­ma bowls. Driz­zle every­thing with creamy gar­lic sauce and you have a whole meal in one bowl. Delish!
How­ev­er you decide to serve it, I hope you love this fla­vor-packed and eco­nom­i­cal dish. Enjoy the recipe, friend!
The Recipe
Print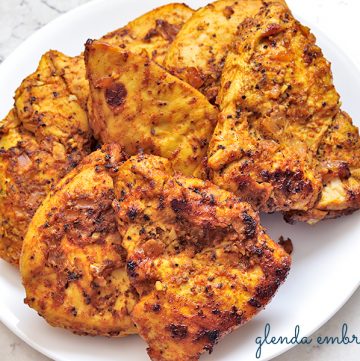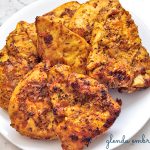 Homemade Chicken Shawarma
---
Author:

Total Time:

35 min­utes

Yield:

6

serv­ings

1

x
Description
Deli­cious fla­vor-packed chick­en sea­soned with warm, savory spices. This chick­en can be served in so many dif­fer­ent ways and it's quick and easy enough for week­night dinners.
---
2

—

2 1/2

lbs bone­less, skin­less chick­en breast, pound­ed to 1/2 thickness
zest and juice of 2 lemons, (about 1/3 cup)

1/2

cup

avo­ca­do oil (or oil of your choice)

1

large red onion, minced

2 Table­spoons

minced garlic

1 tea­spoon

salt

2 tea­spoons

black pepper

2 tea­spoons

cumin

2 tea­spoons

smoked paprika

1 tea­spoon

red pep­per flakes

1/2 tea­spoon

turmeric

1/2 tea­spoon

cinnamon
---
Instructions
Pre­heat oven to 425°.
One at a time, place chick­en breasts into a gal­lon zip-top freez­er bag. Using a rolling pin or cast iron skil­let, pound the chick­en breasts to 1/2″ thick­ness. It's impor­tant for them to be uni­form in thick­ness, so they cook even­ly. Remove the breast from the bag and set aside while you do the next one. Cut larg­er breasts into two por­tions after pounding.
Place all the pre­pared chick­en pieces back into the zip-top freez­er bag.
In a small bowl or con­tain­er, mix togeth­er all the remain­ing ingre­di­ents to cre­ate the marinade.
Pour mari­nade over the chick­en breasts in the zip-top freez­er bag.
Allow chick­en to mar­i­nate for at least 30 min­utes, but not more than 2 hours. After 2 hours, the mari­nade will start to break down the mus­cle tis­sue in chick­en breast, caus­ing it to become mushy and stringy when cooked.
After the chick­en has mar­i­nat­ed, place it onto a parch­ment-lined bak­ing sheet.
Bake for 20 min­utes. Flip the chick­en and return to the oven for an addi­tion­al 5–10 minutes.
Chick­en is done when a meat ther­mome­ter insert­ed into the cen­ter of the thick­est part reads 165°.
Once chick­en is done, remove bak­ing sheet from oven and place on a cool­ing rack. Allow the chick­en to rest on the bak­ing sheet for 10 min­utes or so. The juices in the chick­en will redis­trib­ute and thick­en dur­ing the rest peri­od, giv­ing you ten­der, juicy chicken.
Prep Time:

10 min­utes

Cook Time:

25 min­utes

Cat­e­go­ry:

Main Dish, Chick­en, Meat

Method:

roast­ing

Cui­sine:

Amer­i­can
Key­words: chick­en, shawarma