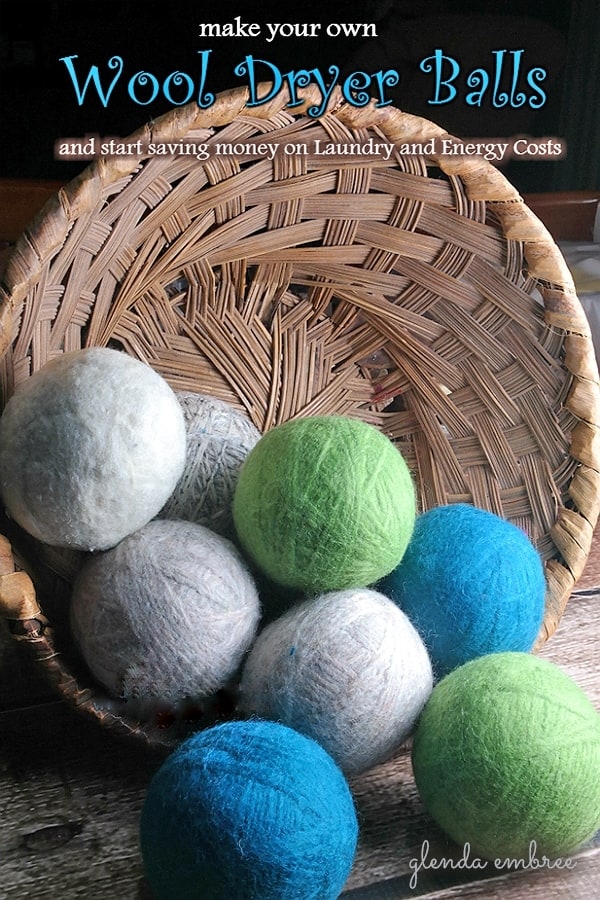 This tutorial on making wool dryer balls is in response to a recent poll I ran on Facebook. The majority of participants asked me to incorporate lifestyle posts along with the recipes on the blog. Today, will be the first foray into that niche.
This post is from the old blog and I originally ran it in 2014. (Let me apologize, up front, for the old photos. lol) Making Wool Dryer Balls is one of my favorite DIY projects for a couple of reasons. First, my laundry dries more quickly when I use them. The savings of time and energy costs are a huge benefit! Secondly, it's simple and relaxing. I can sit and visit with David or just watch a movie while I'm working on them. And, (I guess there are three reasons.) I can share them. They make great gifts!
Save Money on Energy Costs with Wool Dryer Balls
I have been using wool dryer balls since February of 2012 and I will never go back to my old way of drying clothes. Dryer balls work by "aerating" your clothes, creating gaps of air space between the pieces of laundry, which allows the warm dryer air to reach more of the individual surfaces of the laundry you're drying. Clothes dry in 1/3 to 1/2 less time than my old loads — even heavy jeans and towels. Using so much less electricity or gas for drying clothes, saves a significant amount of money and puts cash back in the budget for other things.
Clothes do dry more quickly and are exposed to less hot air, so are less likely to be "static-y", then when I run them through a full cycle. When the felted wool fibers rub across clothes, they create friction, softening the clothes and cutting down on static cling. (I still use dryer sheets in the dry winter months, though.)
How to Make Wool Dryer Balls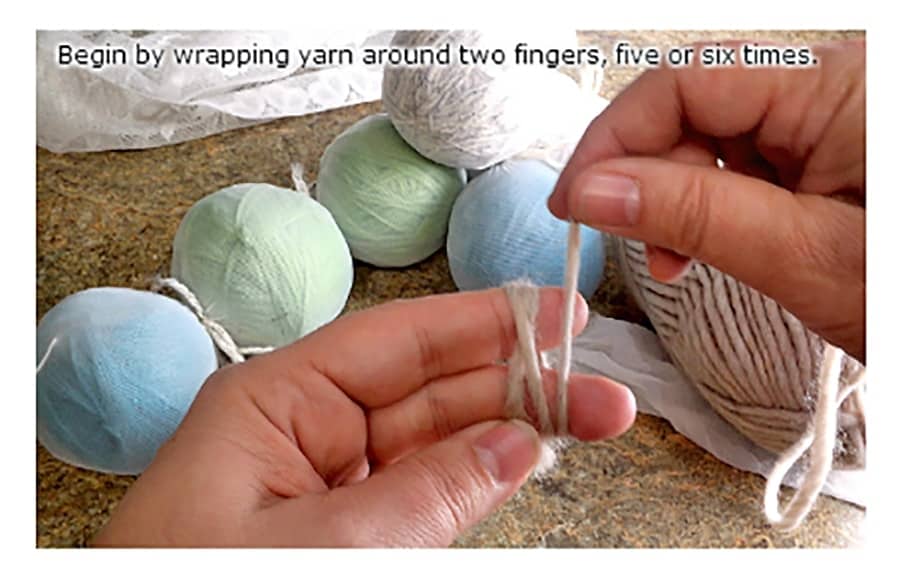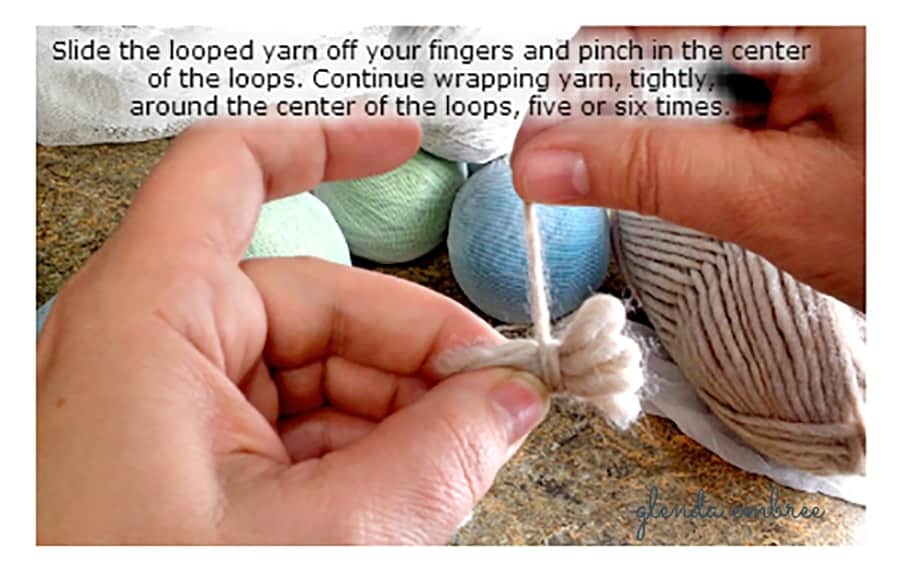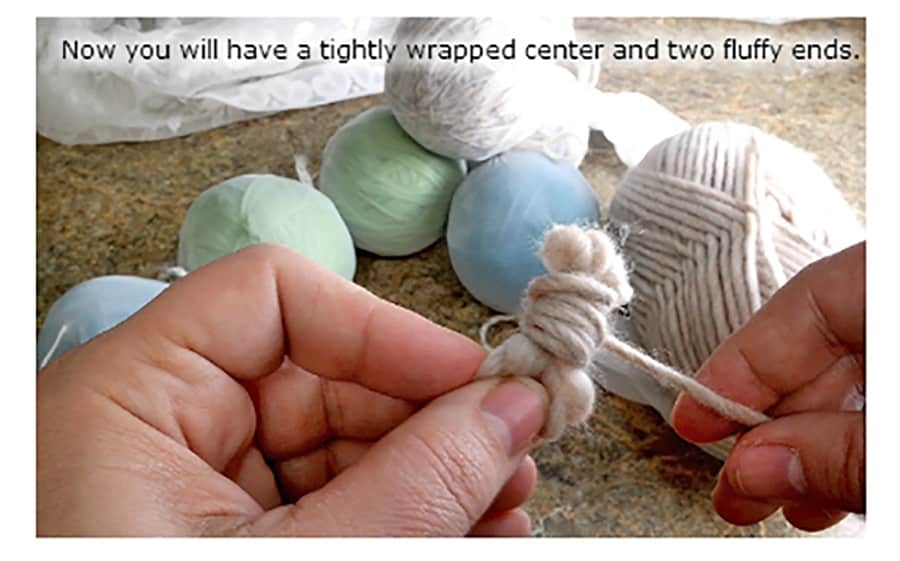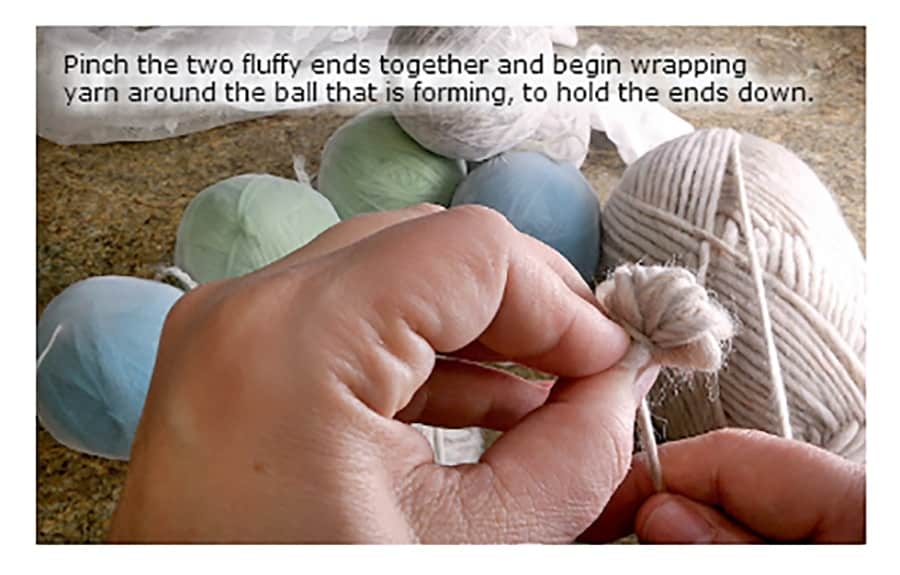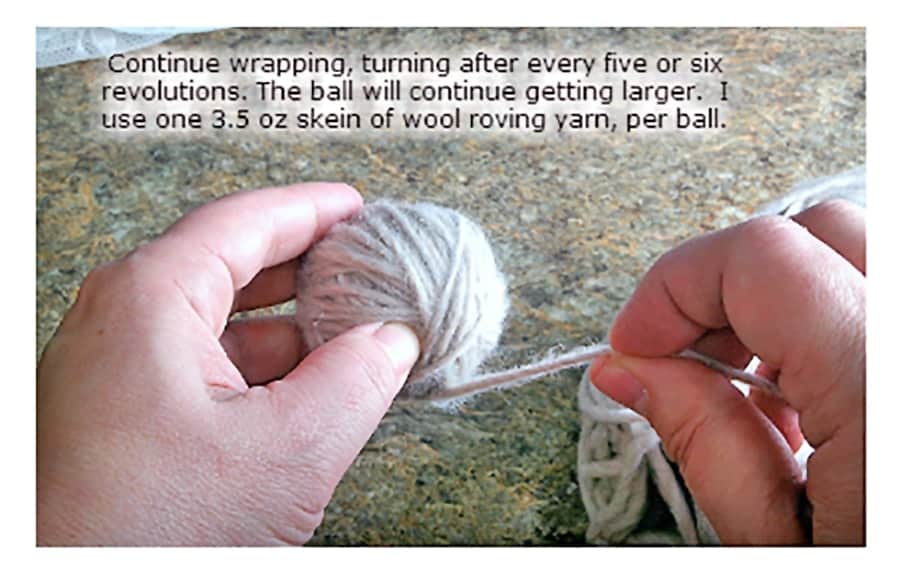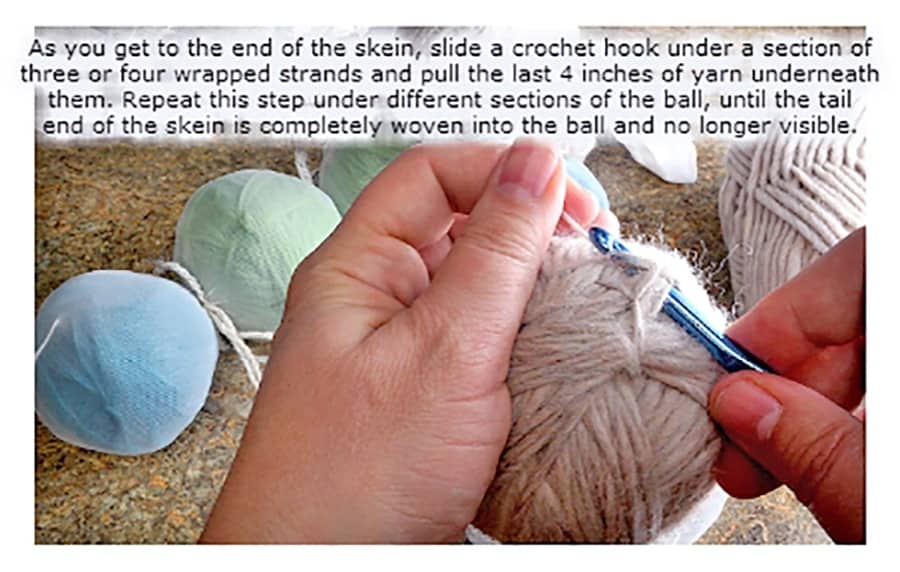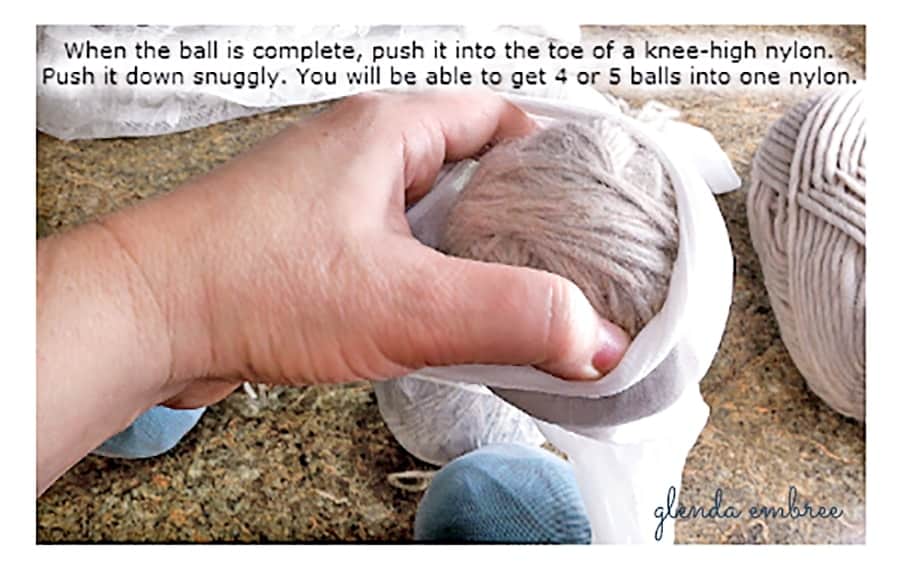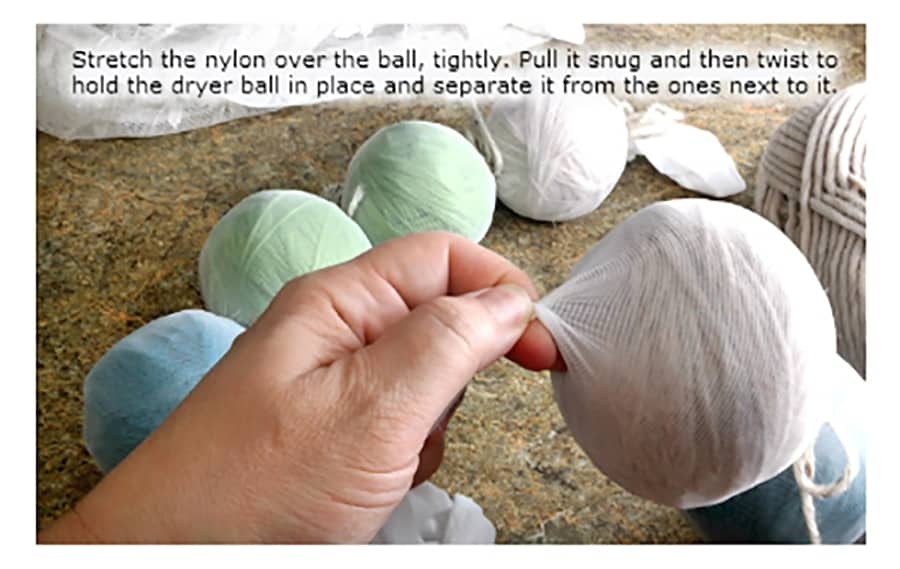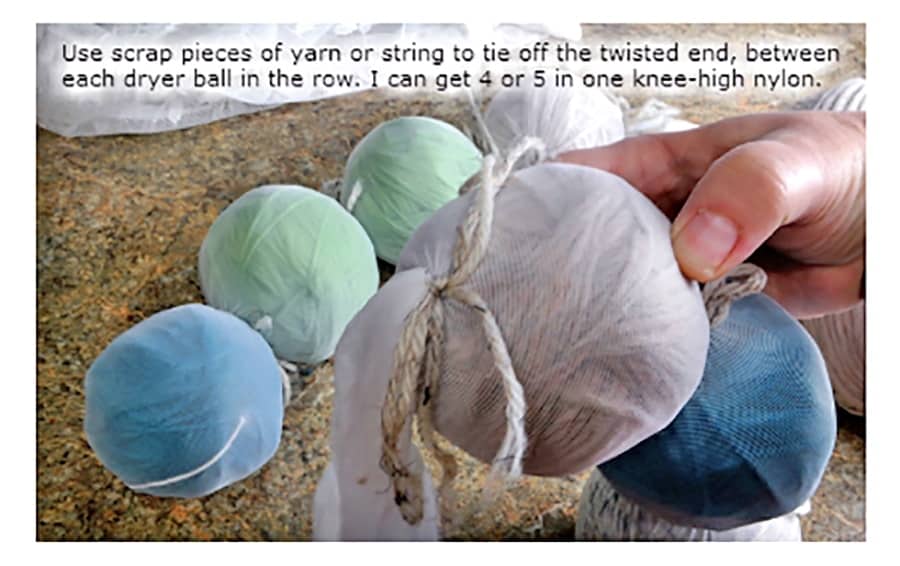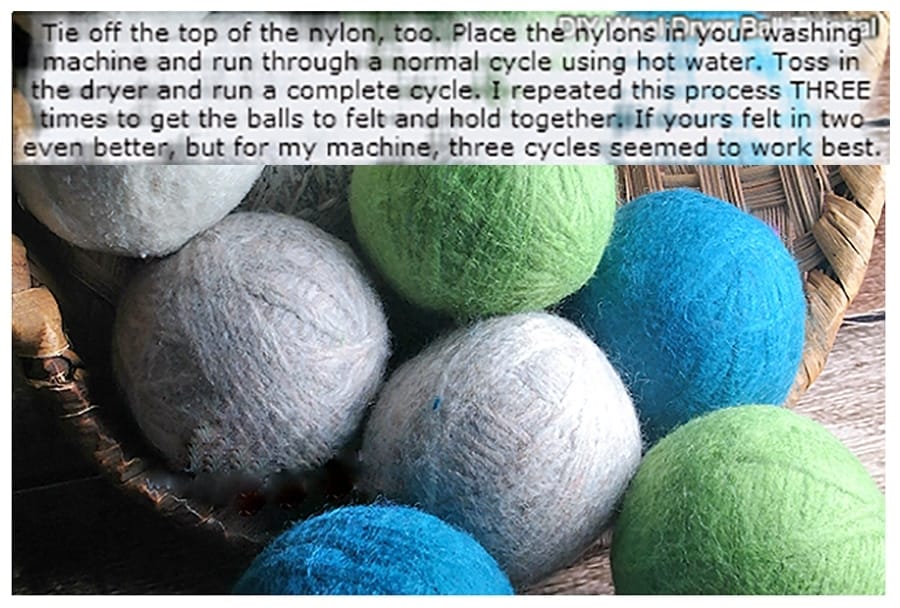 I LOVE finding ways to do jobs around the house more efficiently, in less time and for less cost. Wool dryer balls help move me closer to achieving each of those goals!
As they've become more common, the prices for Wool Dryer Balls have come down a lot. I have seen them as cheap as $12-$15 for 3. I have owned 2 sets of those inexpensive ones, though, and they both came apart and fell to pieces over time. These that I made in 2014, are still going strong. Which is why I prefer to make them, myself.
It's EASY! All you need is 100% Wool Yarn. If you have a great, inexpensive source for some, that's awesome! If not, I like *Paton's Worsted Wool yarn. There are many colors available on Amazon and I can buy it for as little as $2.75 per 3.5 oz skein, depending on which colors I select; which is about half the cost of buying even the most cheaply made wool dryer balls.
Making your own dryer balls is as simple as winding wool yarn into balls, stuffing them into old nylons, washing them in hot water and then, drying them. I washed and dried mine three times to get them to felt. Once felted, they hold together on their own and will give you load after load of energy and laundry savings! I think these are such an awesome idea for gifts — Christmas, of course, but also bridal showers, weddings, college students, housewarmings or "just because" gifts. I love giving things that have a practical purpose and can make a positive impact on the receiver's budget.
Are you convinced? I hope so! It's time to do some laundry and save some cash!