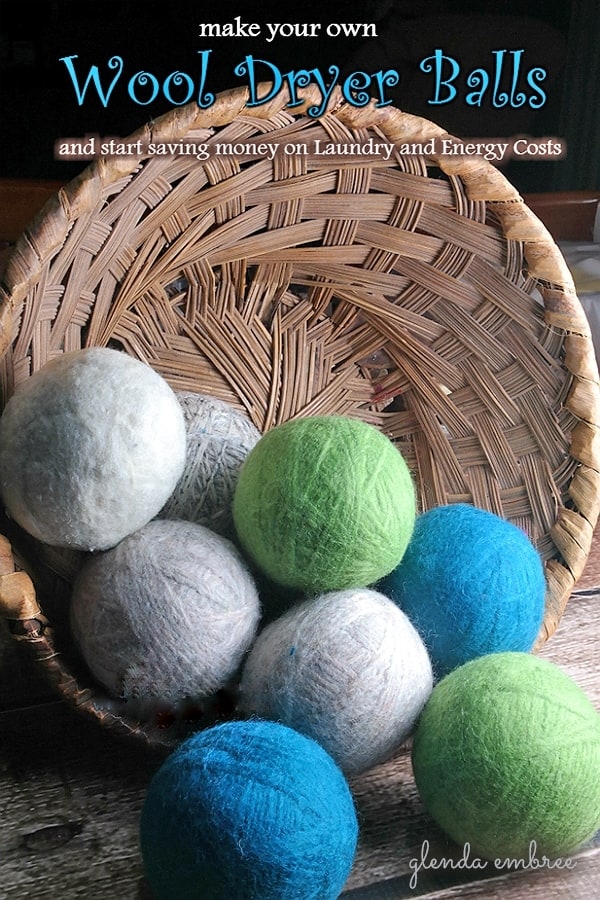 This tuto­r­i­al on mak­ing wool dry­er balls is in response to a recent poll I ran on Face­book. The major­i­ty of par­tic­i­pants asked me to incor­po­rate lifestyle posts along with the recipes on the blog. Today, will be the first for­ay into that niche.
This post is from the old blog and I orig­i­nal­ly ran it in 2014. (Let me apol­o­gize, up front, for the old pho­tos. lol) Mak­ing Wool Dry­er Balls is one of my favorite DIY projects for a cou­ple of rea­sons. First, my laun­dry dries more quick­ly when I use them. The sav­ings of time and ener­gy costs are a huge ben­e­fit! Sec­ond­ly, it's sim­ple and relax­ing. I can sit and vis­it with David or just watch a movie while I'm work­ing on them. And, (I guess there are three rea­sons.) I can share them. They make great gifts!
Save Money on Energy Costs with Wool Dryer Balls
I have been using wool dry­er balls since Feb­ru­ary of 2012 and I will nev­er go back to my old way of dry­ing clothes. Dry­er balls work by "aer­at­ing" your clothes, cre­at­ing gaps of air space between the pieces of laun­dry, which allows the warm dry­er air to reach more of the indi­vid­ual sur­faces of the laun­dry you're dry­ing. Clothes dry in 1/3 to 1/2 less time than my old loads — even heavy jeans and tow­els. Using so much less elec­tric­i­ty or gas for dry­ing clothes, saves a sig­nif­i­cant amount of mon­ey and puts cash back in the bud­get for oth­er things.
Clothes do dry more quick­ly and are exposed to less hot air, so are less like­ly to be "static‑y", then when I run them through a full cycle. When the felt­ed wool fibers rub across clothes, they cre­ate fric­tion, soft­en­ing the clothes and cut­ting down on sta­t­ic cling. (I still use dry­er sheets in the dry win­ter months, though.)
How to Make Wool Dryer Balls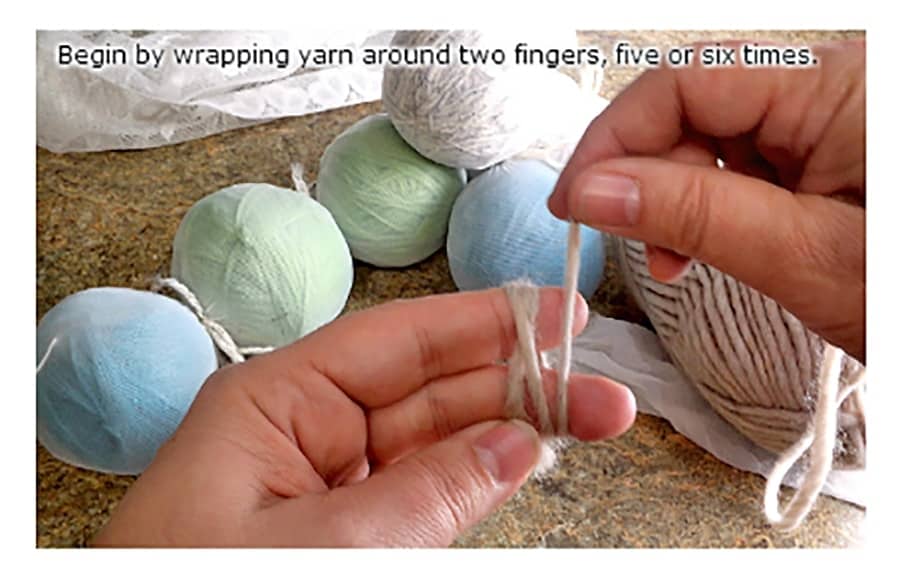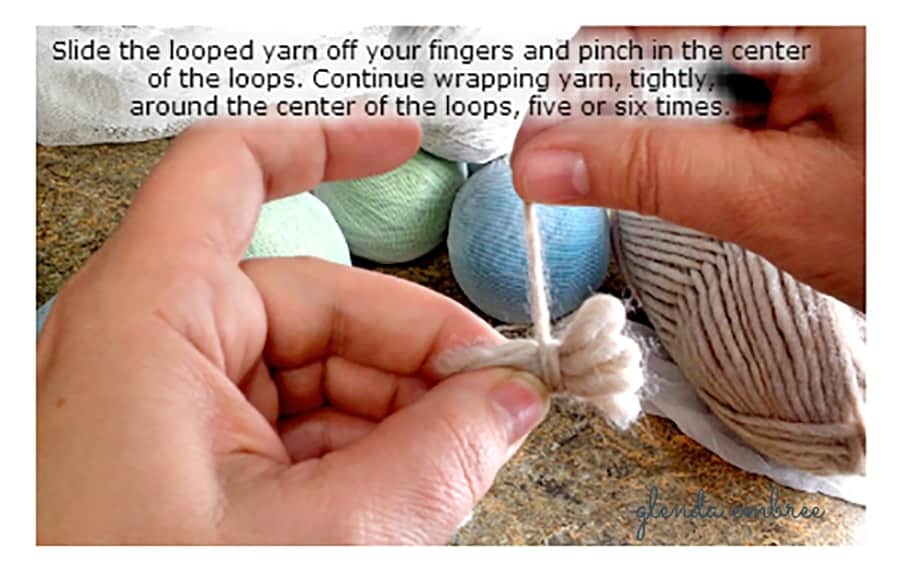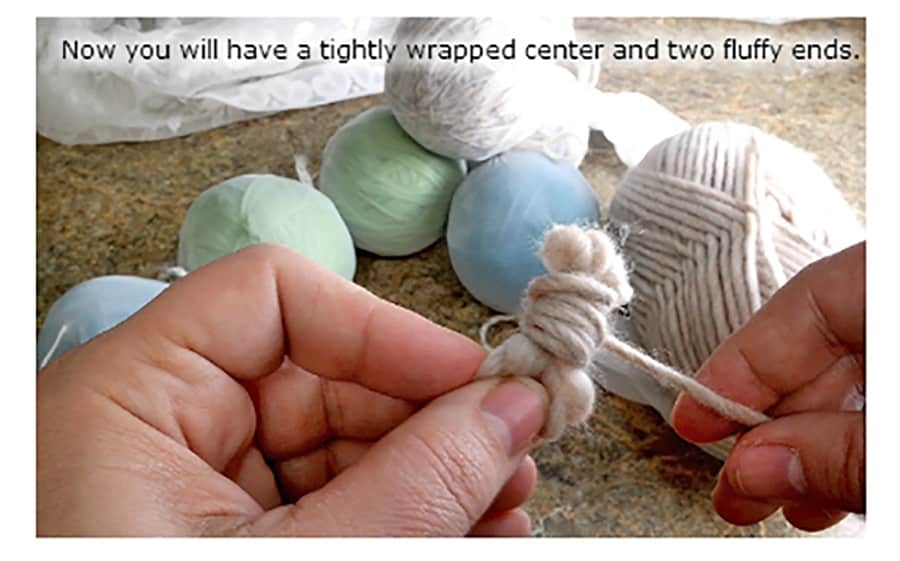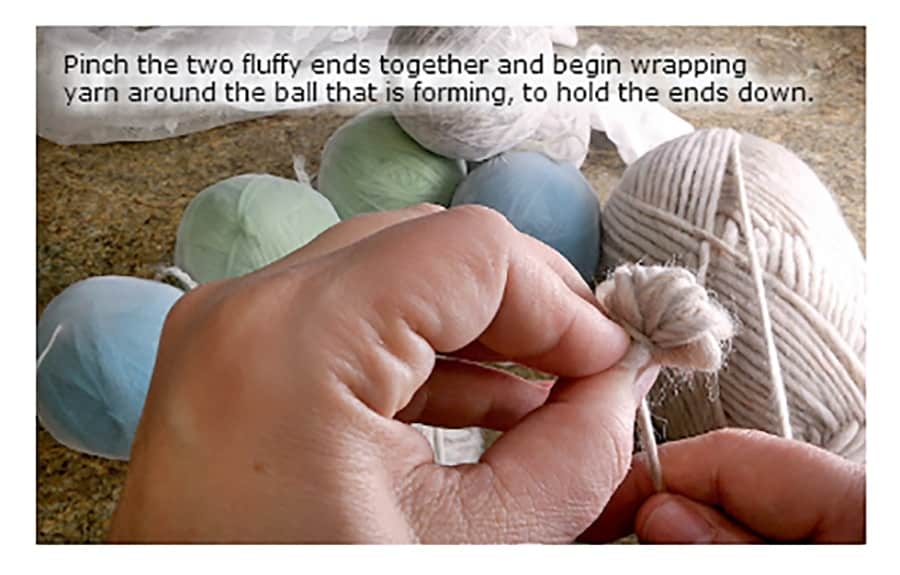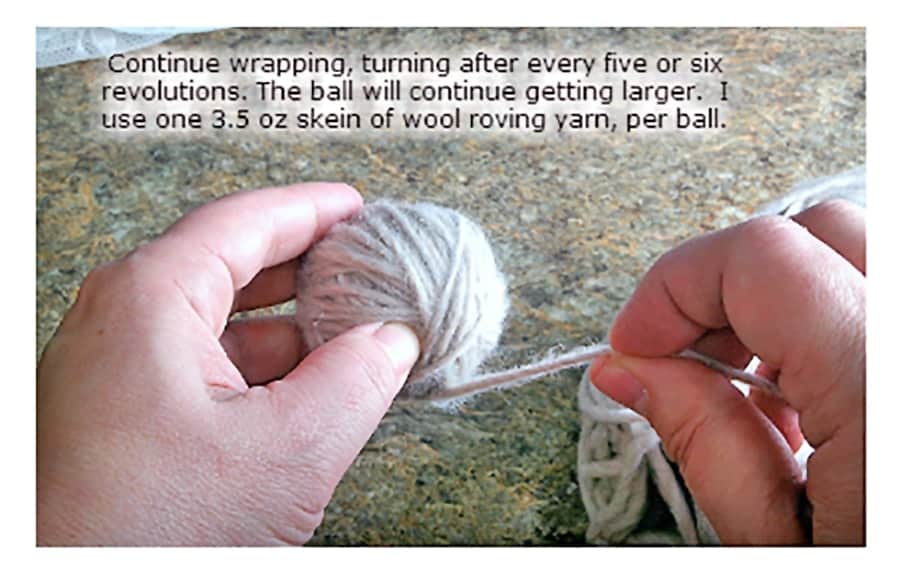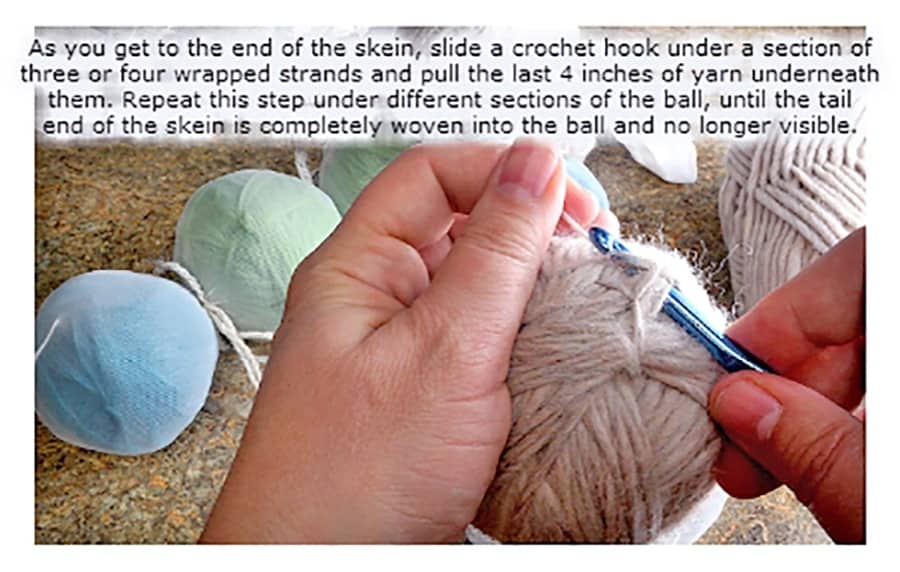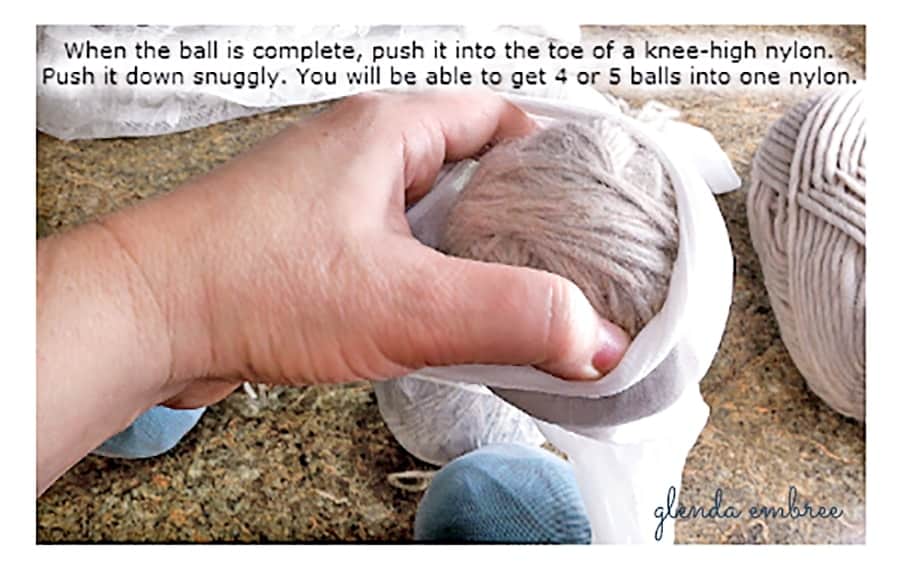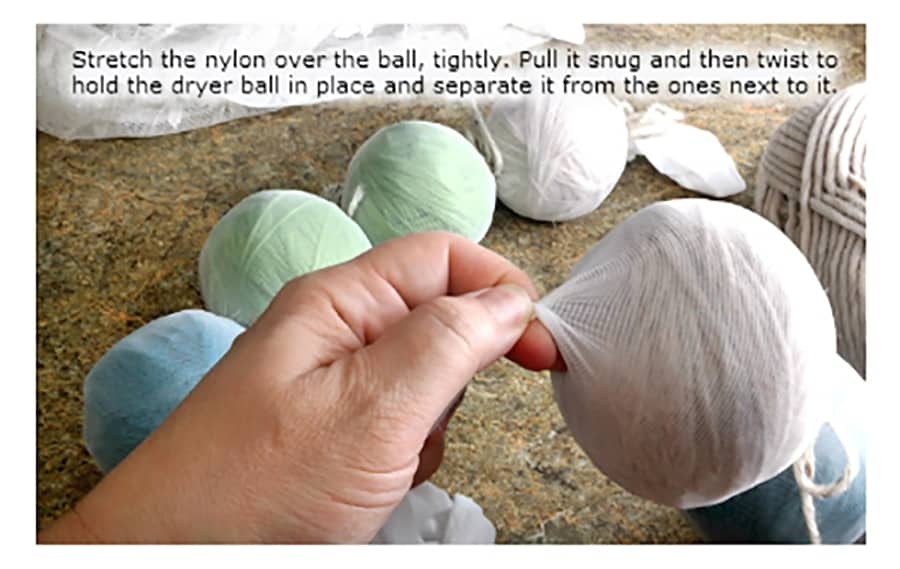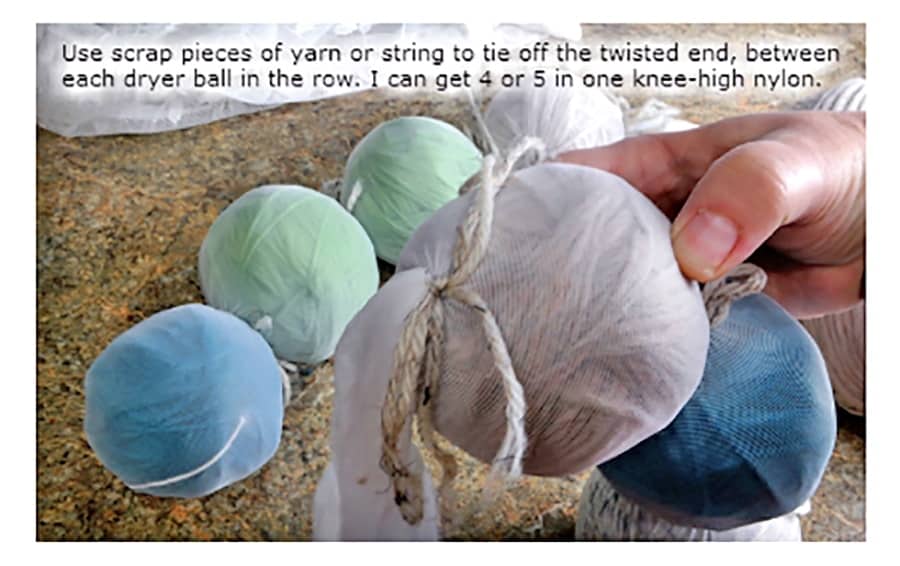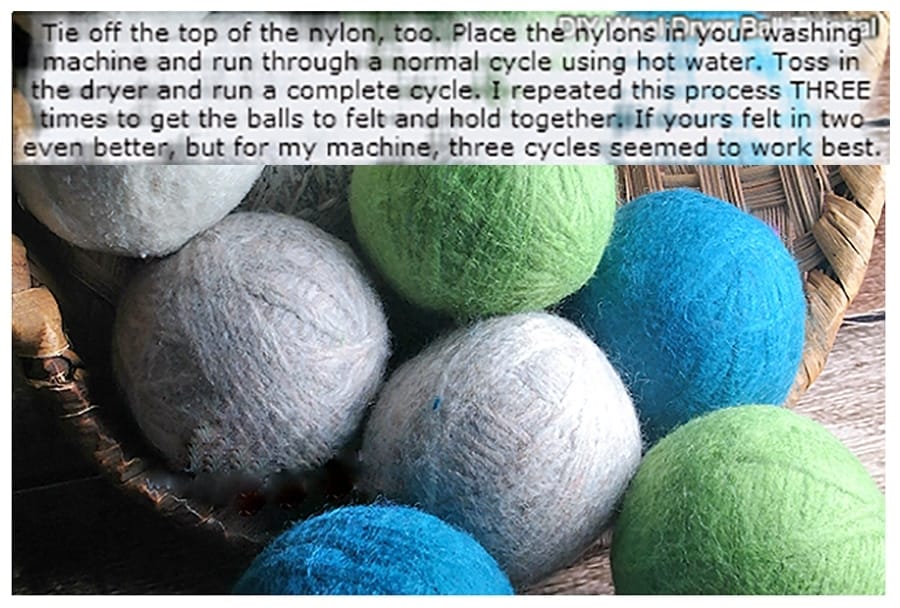 I LOVE find­ing ways to do jobs around the house more effi­cient­ly, in less time and for less cost. Wool dry­er balls help move me clos­er to achiev­ing each of those goals!
As they've become more com­mon, the prices for Wool Dry­er Balls have come down a lot. I have seen them as cheap as $12-$15 for 3. I have owned 2 sets of those inex­pen­sive ones, though, and they both came apart and fell to pieces over time. These that I made in 2014, are still going strong. Which is why I pre­fer to make them, myself.
It's EASY! All you need is 100% Wool Yarn. If you have a great, inex­pen­sive source for some, that's awe­some! If not, I like *Paton's Worsted Wool yarn. There are many col­ors avail­able on Ama­zon and I can buy it for as lit­tle as $2.75 per 3.5 oz skein, depend­ing on which col­ors I select; which is about half the cost of buy­ing even the most cheap­ly made wool dry­er balls.
Mak­ing your own dry­er balls is as sim­ple as wind­ing wool yarn into balls, stuff­ing them into old nylons, wash­ing them in hot water and then, dry­ing them. I washed and dried mine three times to get them to felt. Once felt­ed, they hold togeth­er on their own and will give you load after load of ener­gy and laun­dry sav­ings! I think these are such an awe­some idea for gifts — Christ­mas, of course, but also bridal show­ers, wed­dings, col­lege stu­dents, house­warm­ings or "just because" gifts. I love giv­ing things that have a prac­ti­cal pur­pose and can make a pos­i­tive impact on the receiver's budget.
Are you con­vinced? I hope so! It's time to do some laun­dry and save some cash!