Easy chili recipes are essen­tial for get­ting afford­able, hearty and deli­cious meals on the table as the weath­er cools. Every­one needs an easy chili recipe or two for tail­gat­ing, week­end gath­er­ings and fam­i­ly dinners.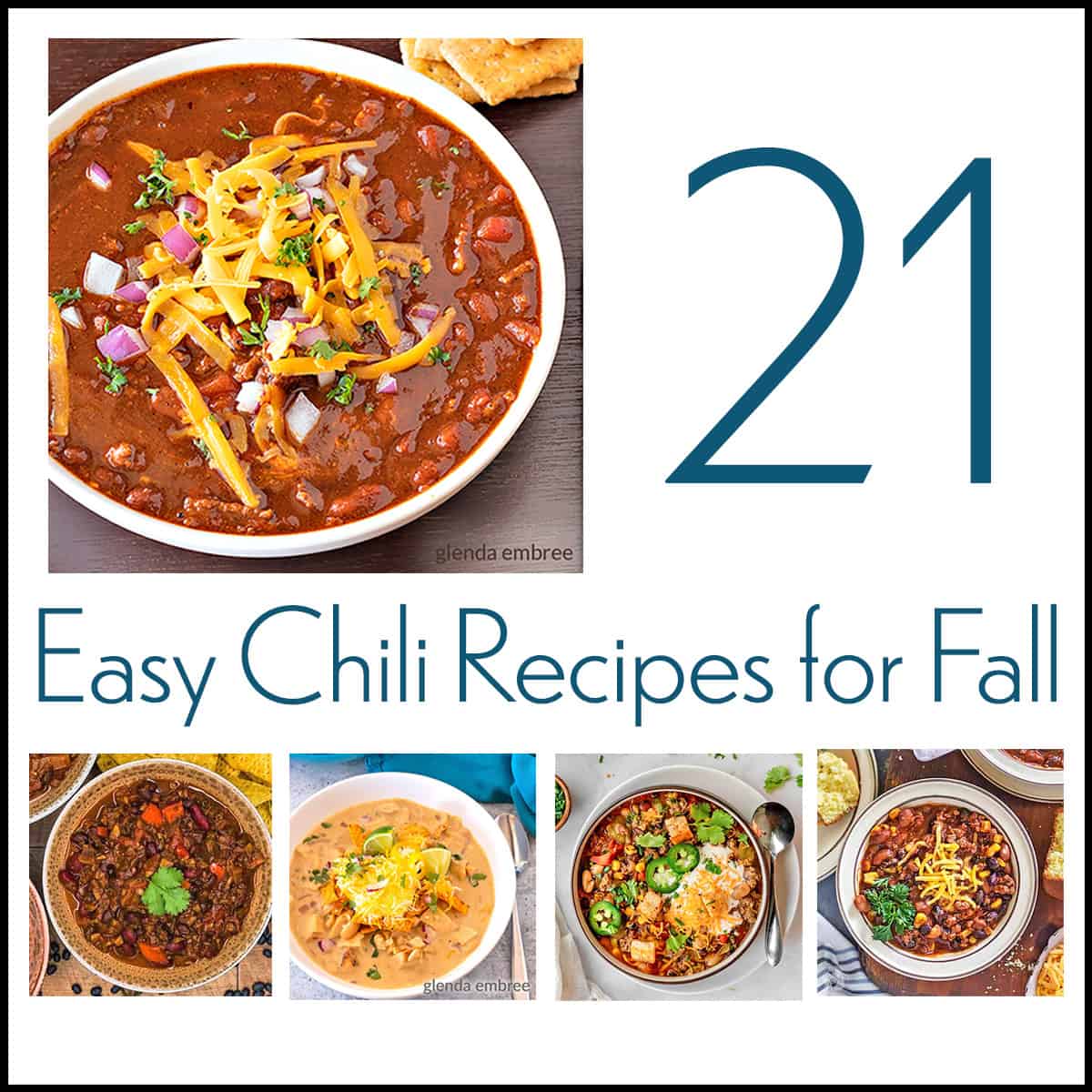 Beans or no beans? Meat chili or veg­an? Toma­to based chili or white chili? Bring the heat or keep it mild­ly spicy?
There are as many ways to make chili as there are peo­ple who enjoy mak­ing and eat­ing it. Home­made chili recipes can use a vari­ety of ingre­di­ents and come in at all dif­fer­ent heat levels.
Clas­sic chili recipes can sim­mer on the stove or in the slow cook­er all day long. Or you can cre­ate a deli­cious fla­vor pro­file to have on the table in 30 minutes.
Peo­ple get pret­ty pas­sion­ate about their home­made chili recipes. Some are pret­ty unbend­ing about their chili points of view. But, around here, we love to exper­i­ment! I love to try new recipes and expe­ri­ence fla­vors I've nev­er had before.
If you're an adven­tur­er, who hates bor­ing and loves to bring excite­ment to the table, you're going to love this col­lec­tion of 21 Easy Chili Recipes I've curat­ed for you.
These are recipes from some of the top blog­gers on the Inter­net. Once you've tried their home­made chili recipes, you'll under­stand why! So go explore. Be bold. Cre­ate awe­some chili, my friend. These recipes are every­thing you need. Enjoy!
Helpful Tools for Making Easy Chili Recipes
Choosing the Right Ingredients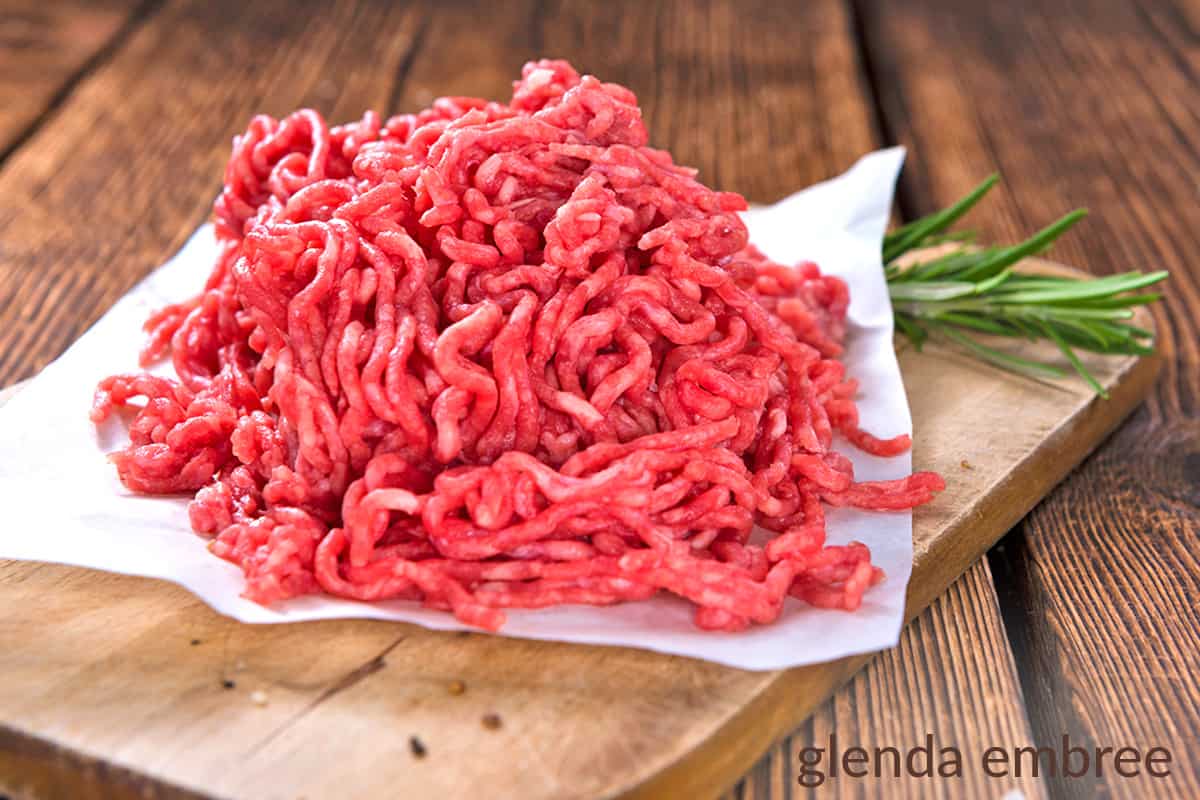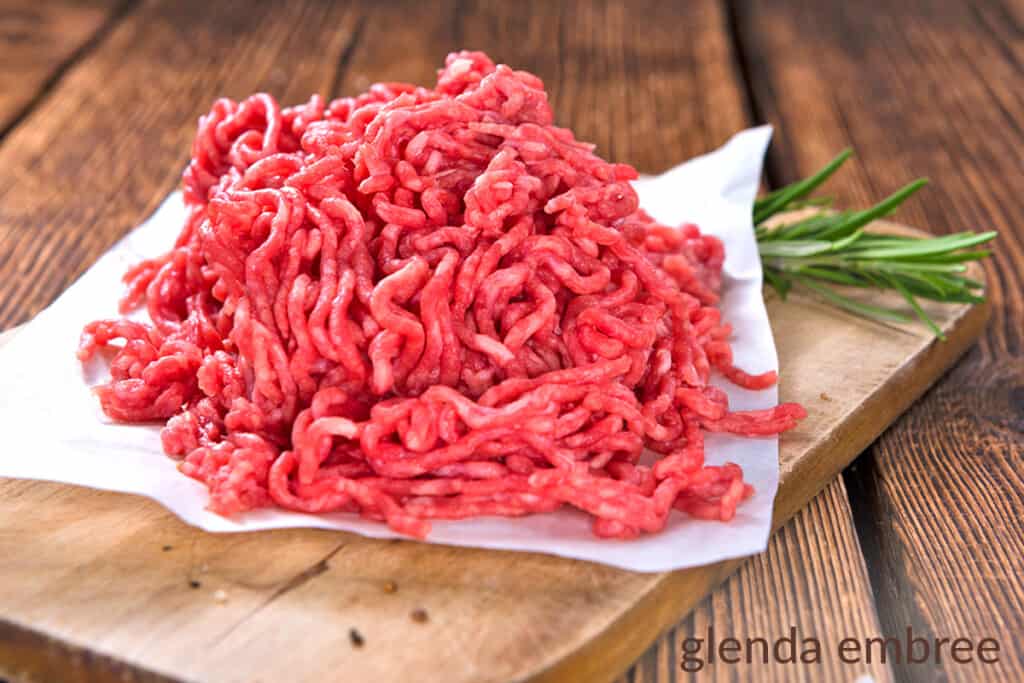 Ground Beef
If you're a meat in your chili kind of cook, then ground beef is a com­mon ingre­di­ent for a chili recipe. Unless we're grind­ing our own ground beef (and most of us aren't), there are a few tips that can help you find the most fresh and fla­vor­ful ground beef when you're shopping.
Check the Sell By Date on the ground beef pack­age, obvi­ous­ly. Buy the fresh­est available.
Check to see if the ground beef pack­age says where your meat was sourced from or how it was raised and fed.
Pick a good fat to lean ratio in your ground beef for the best fla­vor. 80/20 is usu­al­ly my favorite.
Ask for "store trim" ground beef. "Fresh­ly ground" does­n't always mean fresh. Store trim means that the meat was ground in the store, with fat trim­mings from oth­er cuts of meat. The plas­tic will be pulled tight across the sur­face and touch­ing the ground beef in the pack­age. The meat will be will be bright pink with flecks of white. If it's not store trimmed ground beef it has like­ly been received at the store in large chubs, reground and then pack­aged. It is "fresh­ly ground" for a sec­ond time and not the fresh­est meat you can buy. This dou­ble-ground ground beef is also more pasty in tex­ture and pro­duces dense burgers.


Peppers
Choose chili pep­pers to suit the heat tol­er­ance of the peo­ple you're cook­ing for. Chili pep­pers come in many vari­eties, heat lev­els and forms. Do some research and see where dif­fer­ent chilies fall on the Scov­ille Heat Units chart. You can use fresh chilies, canned or jarred chilies or dried and ground chilies when prepar­ing a clas­sic chili recipe. Always use safe han­dling prac­tices when work­ing with chili peppers.
For Milder Chili con­sid­er using bell pep­pers, poblano pep­pers, ancho or even Ana­heim pep­pers. Chili pow­der and ancho chili pow­der also fit in this heat level.
For Medi­um Heat range you're look­ing at jalapenos, chipo­tle chili pow­der, gua­jil­lo chile pow­der and gual­li­jo peppers.
For Spicy Heat that gets your atten­tion try ser­ra­no chilies, chili de arbol pep­pers, and cayenne pepper.
And then you can get so hot that the fla­vor of your chili is lost behind the heat. Be care­ful when using Thai pep­pers, habaneros, Scotch bon­nets and ghost pep­pers. Cre­ate a good bal­ance with the heat you bring so the deli­cious fla­vors aren't smoth­ered out.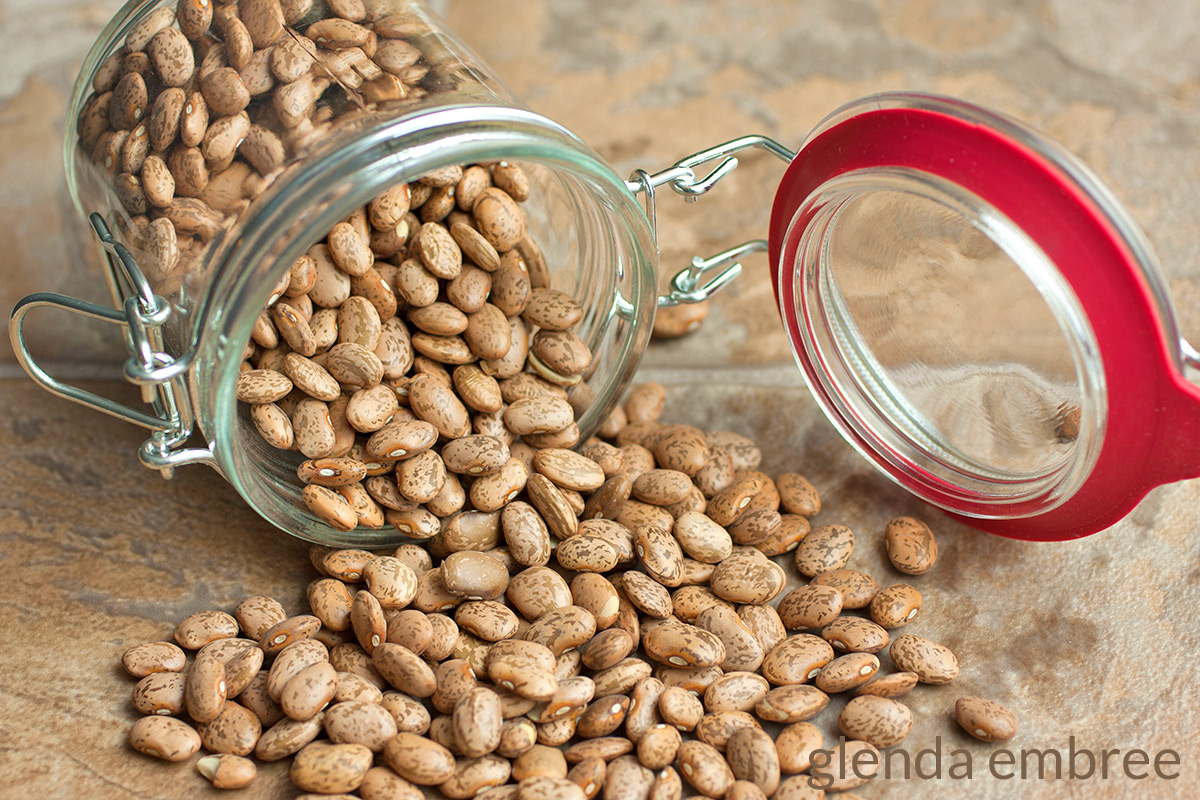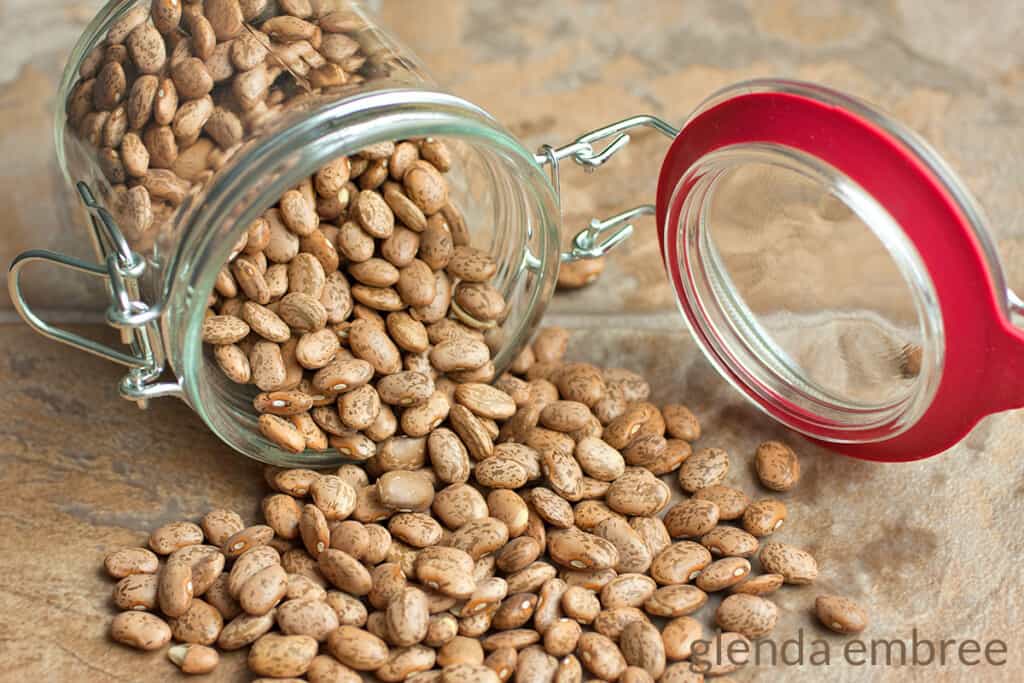 Beans
You have so many options when choos­ing beans for chili. The time you have for cook­ing can affect your choic­es. And so can the type of chili you're making.
Dry Beans are great for long, slow sim­mers on the stove top or in the crock­pot. You can also cook dry beans in a frac­tion of the usu­al time if you use an elec­tric pres­sure cook­er. Even then, dry beans will take longer to cook than buy­ing them canned.
Canned Beans are more expen­sive than dried, but still rea­son­ably afford­able. You can usu­al­ly find more vari­eties of canned beans, than dried too. Find a brand you like and trust and stick with it.
You can use all one kind of bean in your home­made chili recipe or you can do a com­bi­na­tion. I love mix­ing it up and hav­ing sev­er­al types of beans. It adds col­or and vari­a­tions in texture.

A Note about Kid­ney Beans: Kid­ney beans are con­sid­ered a tra­di­tion­al chili bean, though they are prob­a­bly my least favorite. Kid­ney beans have tougher skin and to me, seem hard­er to digest. Kid­ney beans are also not suit­ed to slow cook­ing with­out boil­ing them on the stove first. They con­tain high lev­els of PHA (a kid­ney bean lectin) that can cause food poi­son­ing symp­toms if not han­dled prop­er­ly. Dry kid­ney beans must be boiled hard for 10 min­utes to destroy the PHA. After that, the kid­ney beans can be added to a slow cook­er chili recipe. So, while kid­ney beans are one option, they are not usu­al­ly my first choice.
Some of the beans I like best for home­made chili are:

Red Beans
Pin­to Beans
Black Beans
Can­neli­ni Beans
Great North­ern Beans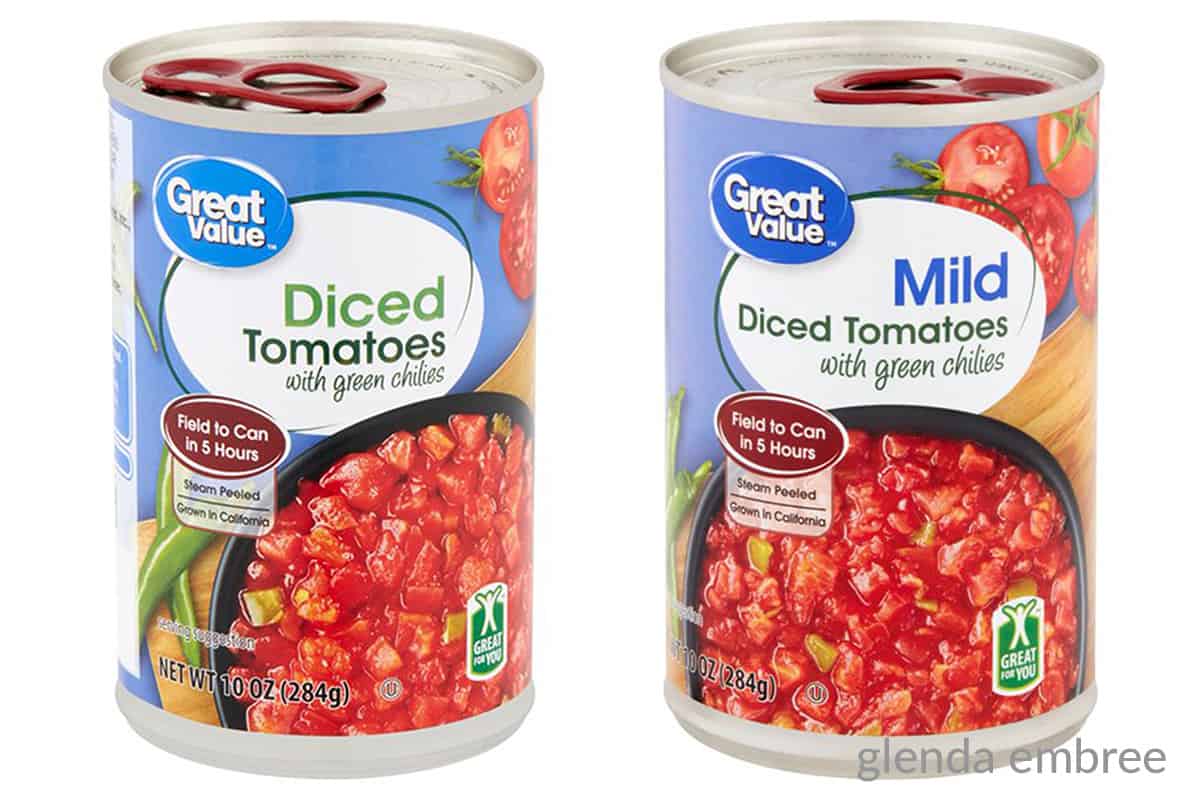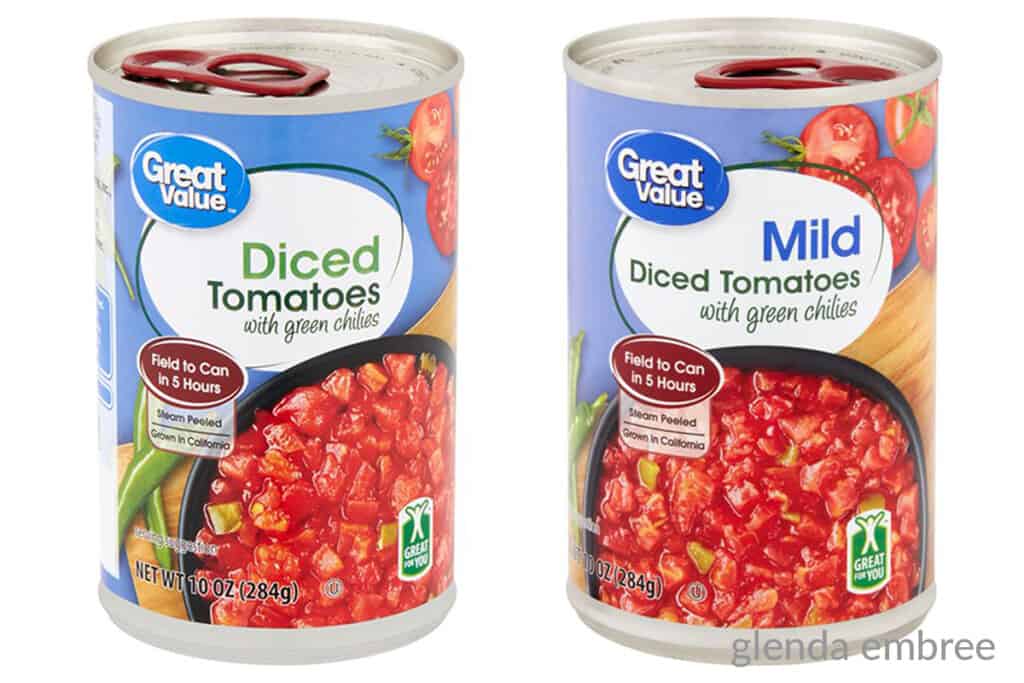 Tomatoes
In any recipe, fresh­ly diced toma­toes are always the first choice for deli­cious fla­vor. But, when toma­toes are not in sea­son you can still enjoy the rich, acidic and savory fla­vors that toma­toes bring to chili.
Many peo­ple opt for canned diced toma­toes or diced toma­toes with chilies to add to their home­made chili. Those are cer­tain­ly quick and easy options. And, they'll even make a good chili.
But for tru­ly excep­tion­al chili, I tend to bypass the diced toma­toes and go for whole peeled toma­toes in a can.
Diced toma­toes are usu­al­ly cut from sec­onds and left­over bits and pieces that weren't high qual­i­ty enough to be used as whole canned tomatoes.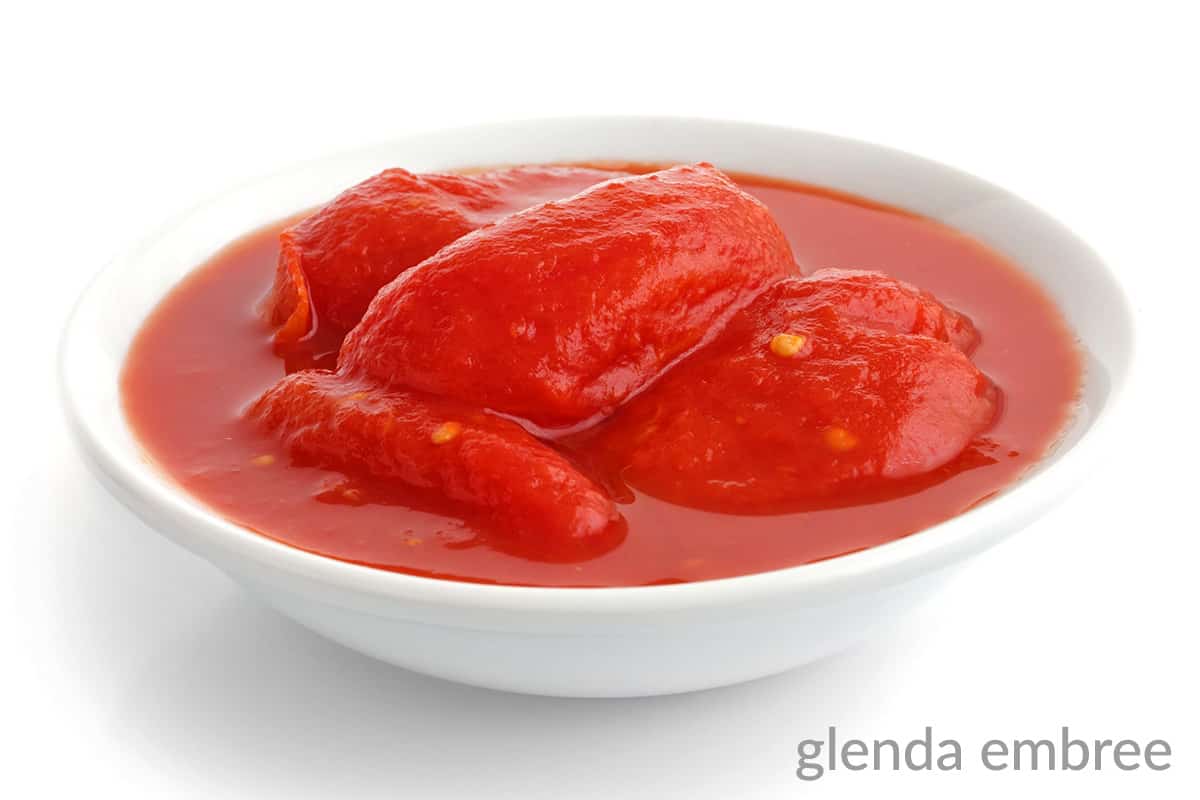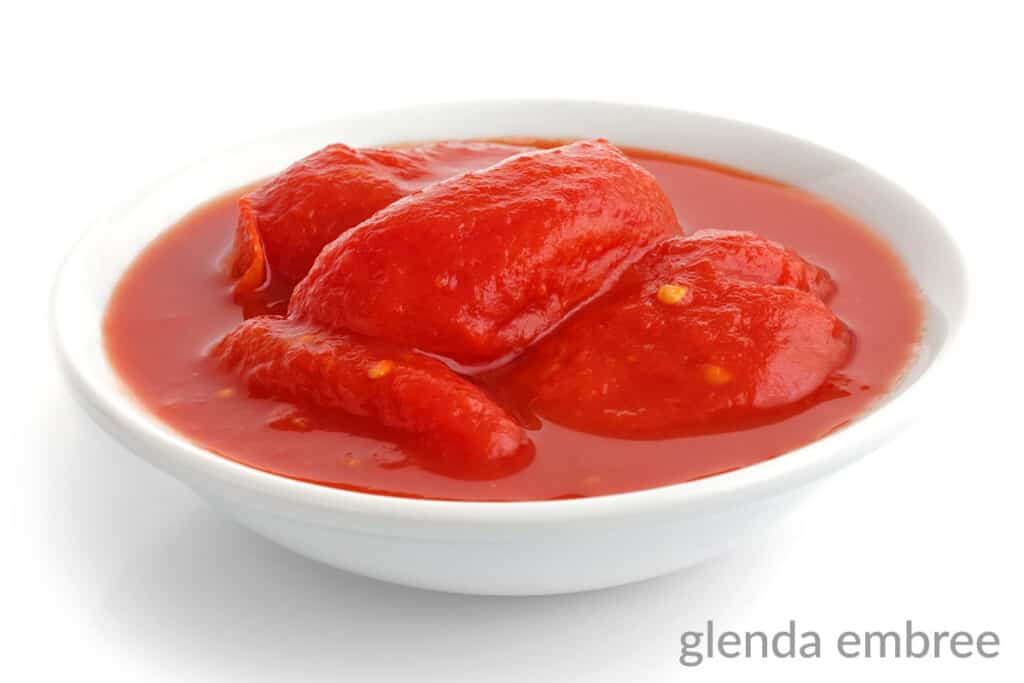 Com­pare and con­trast the col­or and tex­ture of diced toma­toes with whole toma­toes and I think you'll see what I mean. Diced toma­toes are paler and con­tain more light col­ored stem ends. whole toma­toes are bright red and super flavorful.
Diced toma­toes are also treat­ed with cal­ci­um chlo­ride to firm them up and keep them from break­ing apart in the can. That also pre­vents them from break­ing down when you cook with them. If you've ever won­dered why you can't get a toma­to based sauce to cook down, diced toma­toes may be your issue.
To use whole toma­toes as a sub­sti­tute for diced, in a chili recipe, I sim­ply crush the whole toma­toes in my hand as I'm adding them to the pot. The crushed pieces will break down as they cook and make fla­vor­ful smooth sauces and broth.