Make Last Night's Leftovers
Into Tonight's Favorite Dish!
45 Ideas to Create Delicious Dishes from What's Already in Your Fridge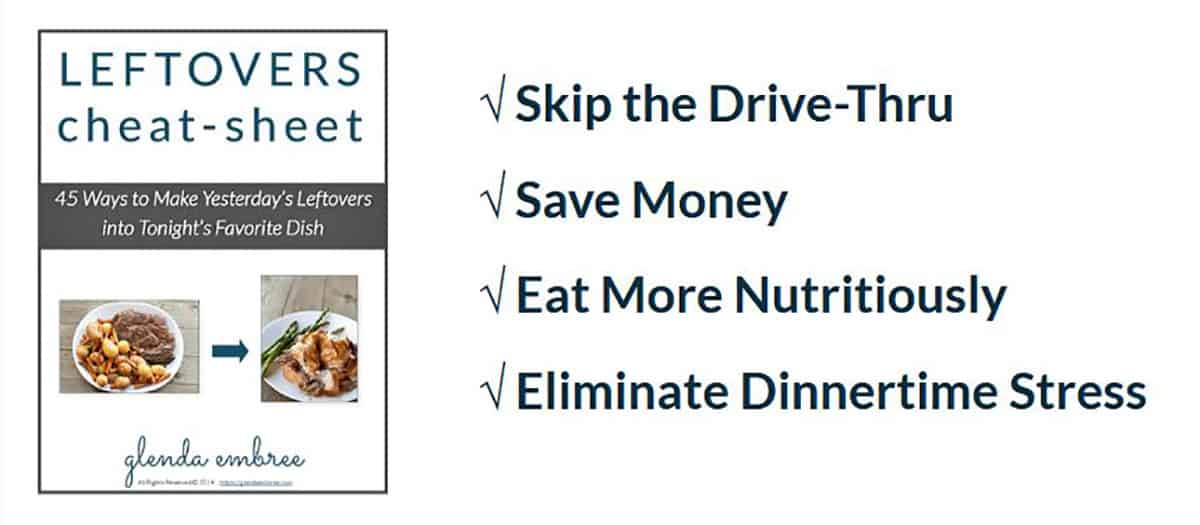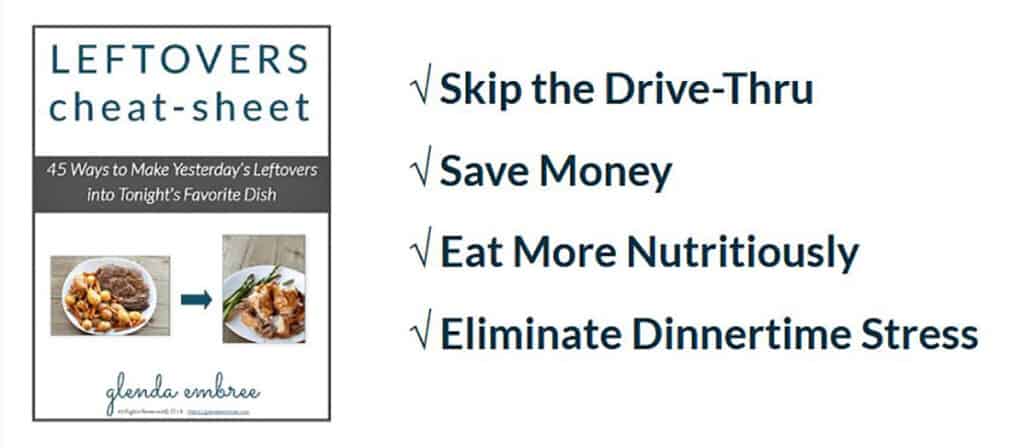 You found your way to Free Recipes delivered straight to your inbox.
Every Friday, subscribers receive free recipes, cooking tips and menu planning ideas.
They also get invited to special events like the 12 Days of Christmas Cookies event or my Thanksgiving Menus Progressive Dinner. No one else receives those recipe collections. They're not published anywhere else. They're exclusively for email newsletter subscribers.
Use the form above to subscribe. You'll receive Friday morning emails and all the special events invitations and subscriber only offers.
Today, I'll send you my free Leftovers Cheat Sheet and a Well Stocked Pantry Guide.
Welcome! I'm glad you're here!