Make Last Night's Leftovers
Into Tonight's Favorite Dish!
45 Ideas to Create Delicious Dishes from What's Already in Your Fridge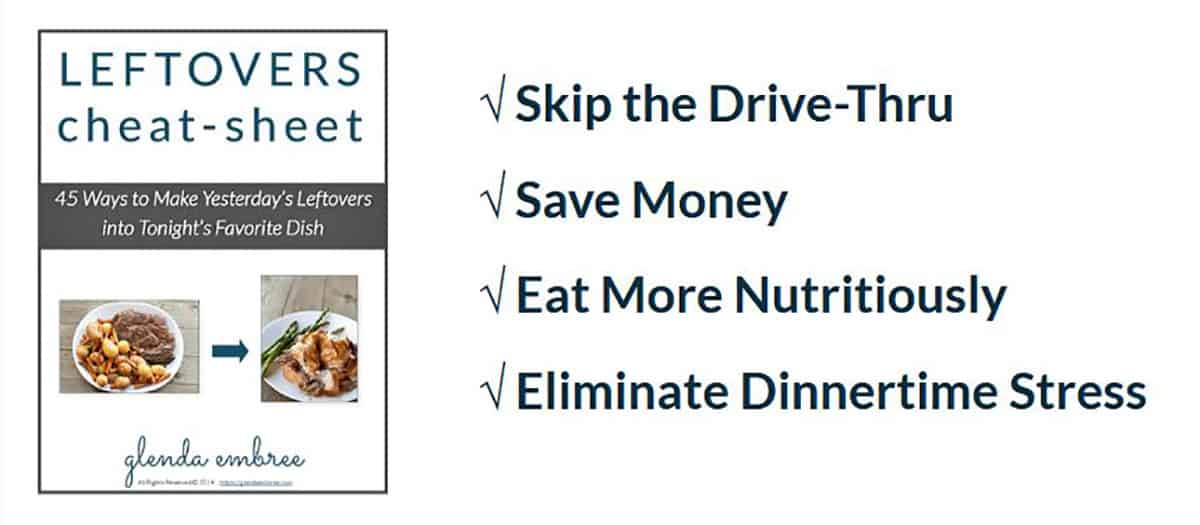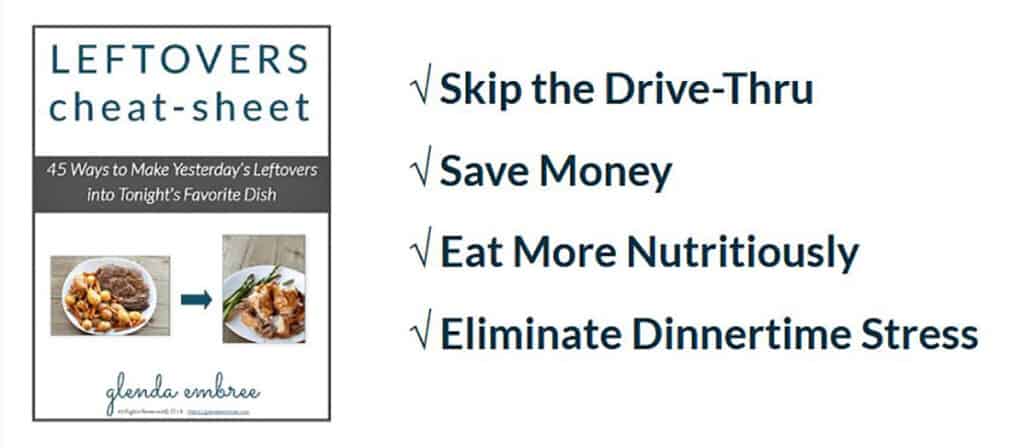 You found your way to Free Recipes deliv­ered straight to your inbox.
Every Fri­day, sub­scribers receive free recipes, cook­ing tips and menu plan­ning ideas.
They also get invit­ed to spe­cial events like the 12 Days of Christ­mas Cook­ies event or my Thanks­giv­ing Menus Pro­gres­sive Din­ner. No one else receives those recipe col­lec­tions. They're not pub­lished any­where else. They're exclu­sive­ly for email newslet­ter subscribers.
Use the form above to sub­scribe. You'll receive Fri­day morn­ing emails and all the spe­cial events invi­ta­tions and sub­scriber only offers.
Today, I'll send you my free Leftovers Cheat Sheet and a Well Stocked Pantry Guide.
Wel­come! I'm glad you're here!