I'm away from this desk until the 1st of Decem­ber! I will be bak­ing and cook­ing and cel­e­brat­ing with fam­i­ly. I'll also be get­ting some excit­ing things ready for all of you!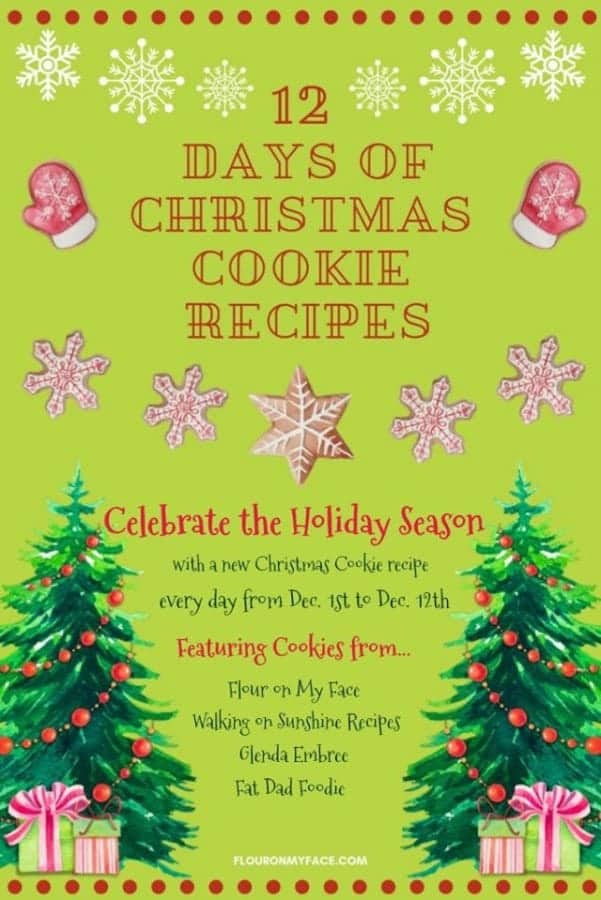 Begin­ning Decem­ber 1, 2019, I and a few of my blog­ging friends, are kick­ing off Twelve Days of Christ­mas Cook­ie Recipes! We will each be shar­ing a new Christ­mas cook­ie every day for 12 days. That's a lot of cook­ies! You're gonna love it! But, the best part is the spec­tac­u­lar give­away. I can't reveal the actu­al prize, until the first, but it's some­thing you will love in your kitchen! Don't miss the excit­ing announce­ment and launch of Twelve Days of Christ­mas Cook­ie Recipes on Sun­day, Decem­ber 1!

I'm so thank­ful for each of you! May your Thanks­giv­ing be filled with the peo­ple you love and bless­ings beyond any­thing you can imag­ine. My prayer is that you will have won­der­ful oppor­tu­ni­ties to give and even more to appre­ci­ate all you've been giv­en. Much love, my friend!
"And what­ev­er you do, whether in word or deed, do it all in the name of the Lord Jesus, giv­ing thanks to God the Father through him."
Colos­sians 3:17