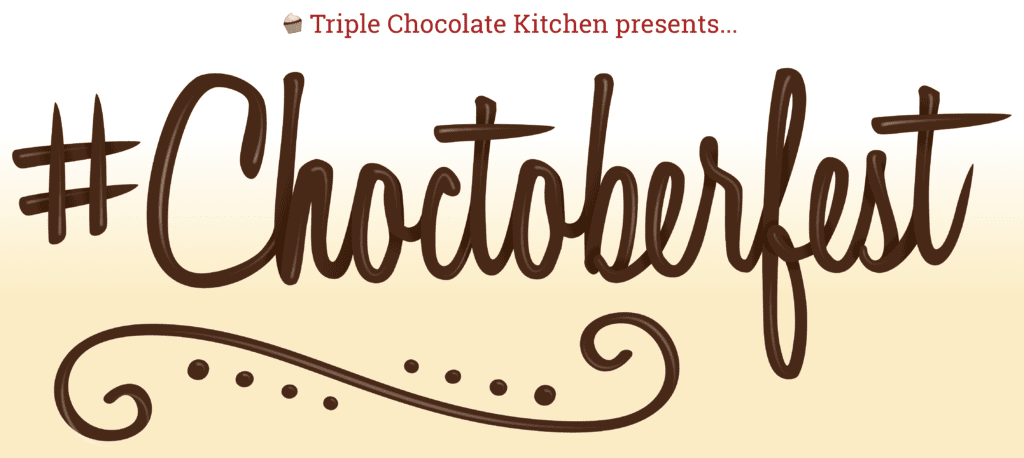 All choco­late, all the time! What could be wrong about that, right? lol It's time for #Choc­to­ber­fest — the time of year where I work with oth­er blog­ging friends to bring you a week of our favorite fam­i­ly recipes, fea­tur­ing choco­late! And I'm not just excit­ed about the recipes. One lucky #Choc­to­ber­fest read­er is going to win the fab­u­lous choco­late prize pack­age, described below. Be sure to enter the give­away, below, using the Raf­fle­copter entry form! And don't for­get to check out my first recipe this week, Home­made Choco­late Pud­ding!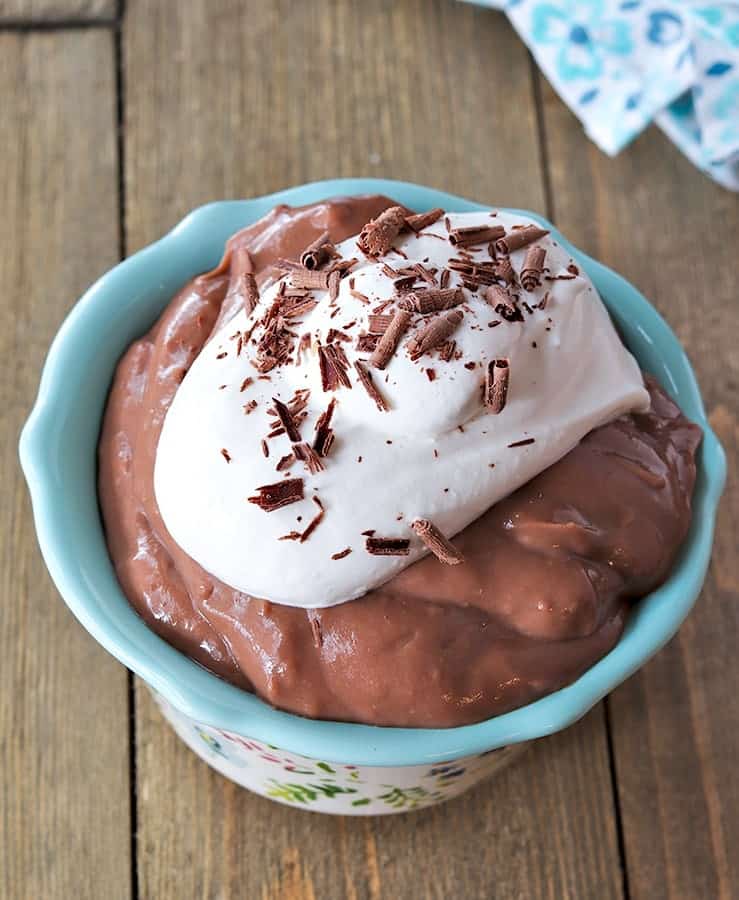 #Choctoberfest Giveaway Prize Package!
#Choc­to­ber­fest is an annu­al recipe-shar­ing event. I'm join­ing oth­er food blog­gers from around the world to cre­ate deli­cious choco­late recipes. This year, over 70 blog­gers are join­ing togeth­er for a week full of choco­late cakes, pies, cook­ies, pud­dings, tarts, can­dies, and more. You can fol­low along by search­ing for the hash­tag #Choc­to­ber­fest on Insta­gram, Pin­ter­est, Face­book, and Twit­ter. Or, sim­ply fol­low any of the par­tic­i­pat­ing blog­gers list­ed below. We also have some awe­some spon­sors, who make #Choc­to­ber­fest pos­si­ble every year. Our spon­sors have band­ed togeth­er to put togeth­er a deli­cious prize pack worth over $400! Here's what you get if you win! (Scroll down to enter.)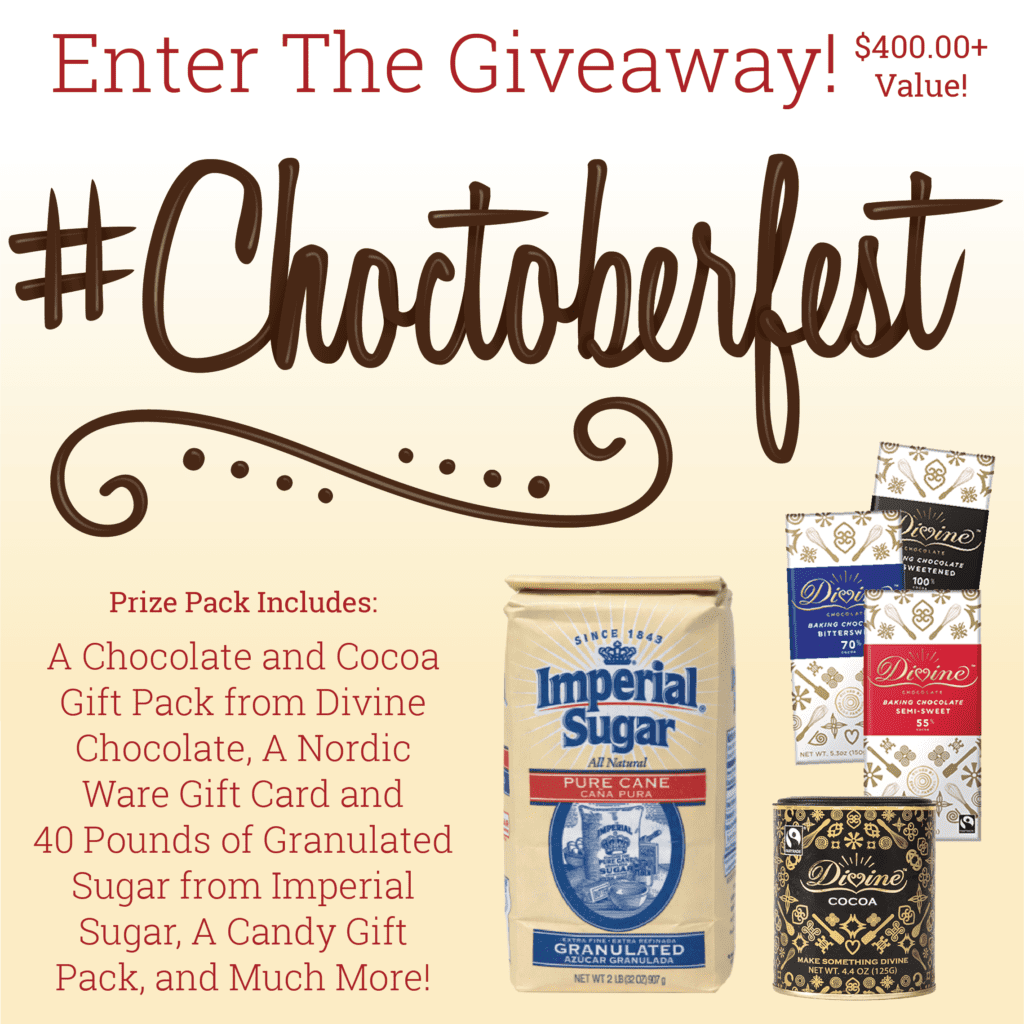 This is a prize pack worth over $400! Open world­wide, except where pro­hib­it­ed. Must be 18+ to enter (21+ in some loca­tions). One lucky win­ner will be drawn ran­dom­ly on Octo­ber 20, 2019 and con­tact­ed via email. See terms and con­di­tions for more details. Enter the give­away now: a Raf­fle­copter giveaway
Entries from spam or inac­tive accounts are invalid. #Choc­to­ber­fest blog­gers, spon­sors, and their imme­di­ate families/households are not eli­gi­ble to win. This give­away is not affil­i­at­ed with or spon­sored by Face­book, Insta­gram, Twit­ter, or Pin­ter­est.
All My Blogging Friends Who Have Committed their Week to Bringing You Awesome Chocolate Recipes!
Make sure you check out the par­tic­i­pat­ing blog­gers to see #Choc­to­ber­fest recipes through­out the week: Triple Choco­late Kitchen • 2 Cookin Mamas • A Day in the Life on the Farm • A Labour of Life • A Lit­tle Fish in the Kitchen • A South­ern Fairy­tale • Amy's Cook­ing Adven­tures • An Affair from the Heart • Bot­tom Left of the Mit­ten • Bro­ken Teepee • Bun­sen Burn­er Bak­ery • Cham­pagne and Coconuts • Cindy's Recipes and Writ­ings • Cook with Renu • Cook's Hide­out • Cooka­holic Wife • Crafty Cook­ing Mama • Dai­ly Dish Recipes • Dix­ie Chik Cooks • Every­day Eileen • Fairy­burg­er • Fam­i­ly Break­fast Recipes • First Timer Cook • Fix Me a Lit­tle Lunch • Fru­gal & Fit • Fun Hap­py Home • Get the Good Stuff! • Glen­da Embree • Hezzi-D's Books and Cooks • How Was Your Day? • I Can Cook That • Join Us, Pull up a Chair • Karen's Kitchen Sto­ries • Kate's Recipe Box • Kel­ly Lynn's Sweets and Treats • Life & Med­i­cine Blog • Life on Food • Long Dis­tance Bak­ing • Lynch­burg Mama • Makes, Bakes and Decor • Mak­ing Mir­a­cles • Mama Needs Cake • Mem­o­ries In The Kitchen • Our Good Life • Our Sut­ton Place • Palat­able Pas­time • Queenslee Appétit • Reviewz & Newz • Sarah Cooks the Books • Sarah's Bake Stu­dio • Seduc­tion In The Kitchen • Shock­ing­ly Deli­cious • Sim­ple Fam­i­ly Crazy Life • Sim­ply Inspired Meals • Sne­ha's Recipe • Style Island • Sump­tu­ous Spoon­fuls • Sweet Coral­ice • Sweet Dash of Sass • Take Two Tapas • That Recipe • The Awe­some Muse • The Beard and The Bak­er • The Deli­cious Spoon • The Food Hunter's Guide to Cui­sine • The Fresh­man Cook • The Red­head Bak­er • The Schizo Chef • The Spiffy Cook­ie • The Urben Life • Tram­pling Rose • Turnips 2 Tan­ger­ines • Who Needs A Cape? • Wild­flour's Cot­tage Kitchen • Zesty South Indi­an Kitchen