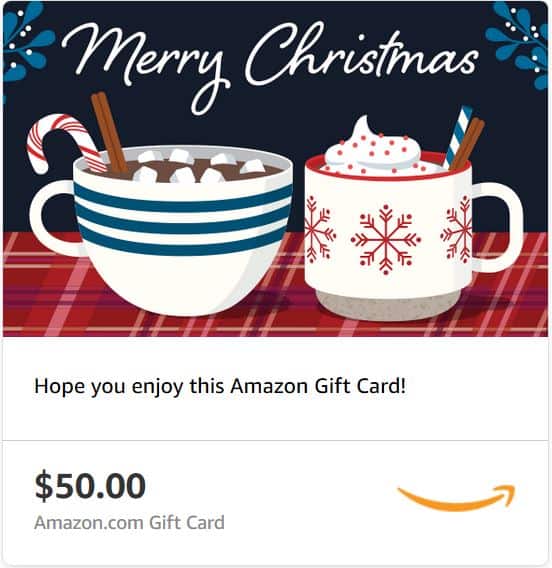 Today's post is short and sweet, because I'm off to Lin­coln to a Hol­i­day Cook­ing Show! Woot! Woot! But I can't leave until I make sure you all know about my Grand Opening/Holiday Giveaway.
Tech­ni­cal­ly, I "grand opened" this new blog on August 9, but I'm start­ing to feel at home here, now, and all of you have been so awe­some and sup­port­ive. I'm lov­ing every minute I get to spend mak­ing food and shar­ing recipes with you! And what bet­ter time of year to cel­e­brate, right!!???!!
There are even more excit­ing things com­ing up at the Glen­da Embree blog, but I want­ed this fun give­away to be the kick-off for the hol­i­day season.
The Glen­da Embree blog will be send­ing a $50 *Ama­zon Gift Card to the win­ner of the give­away. Enter­ing is easy. And you actu­al­ly have mul­ti­ple oppor­tu­ni­ties to enter. Click the Link Below to com­plete your manda­to­ry entry and any option­al ones you want to add.
The draw­ing will be at mid­night on Decem­ber 20! The lucky win­ner will be noti­fied by email, so be sure you dou­ble-check your email entry for accu­ra­cy! (You will receive a con­fir­ma­tion email. You MUST click the con­fir­ma­tion link in it.) Have fun and Mer­ry Thanks-Open­ing! lol
Be sure to check out my lat­est recipes, too!